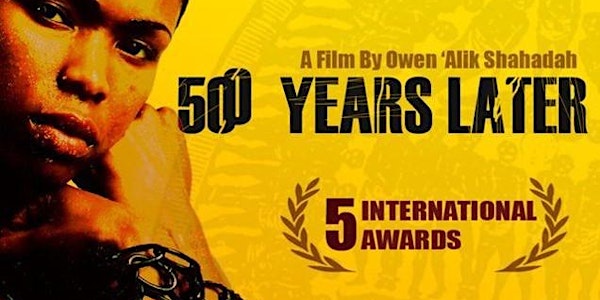 500 YEARS LATER - Black History Month Film Screening
Location
The Francis Crick Institute
1 Midland Road
London
NW1 1AT
United Kingdom
To celebrate BHM, Francis Crick's Race Equity network, in collaboration with King's Race Equality network, will be screening 500 Years Later
About this event
500 Years Later, is an epic multi-award winning documentary directed by Owen 'Alik Shahadah. Filmed in over twenty countries and on five continents, 500 Years Later is a compelling journey, infused with the spirit and music of liberation, that chronicles the struggle of a people from enslavement who continue to fight for the most essential human right - freedom.
Until Lions tells their tale, the story of the hunt will always glorify the hunter- African proverb
500 Years Later retells history from an African point of view. — GUARDIAN
Sweeping... Challenging... Blistering... — ATLANTA JOURNAL-CONSTITUTION
500 Years Later is more than a film. — NOMMO NEWSMAGAZINE
A benchmark in filmmaking history! — CEN MAGAZINE
Running time 1h 46mins
Doors open 18:00,
Movie starts @ 18:30
Free public exhibition and cafe is open 10am - 8pm on the day. Visit https://www.crick.ac.uk/whats-on/exhibitions for more information and other opening times.