Description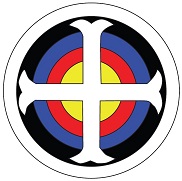 Sunday 25 September 2016
58th Annual Tyne Tees Tournament
Hosted by Norton Archers
Lady Paramount : tba
Judge in Charge : tba
Sunday : Albion round for senior archers and Windsor rounds for juniors archers. Juniors under 16yrs must be accompanied by their parent/appointed guardian. Seniors may enter Junior Classes but will not then qualify for Senior Awards.  Juniors entering their own age appropriate rounds will take entry priority.
Assembly : 9.30 am Sighters :  10.00 am. Shooting commences : after sighters
 Rules: 
AGB Rules of Shooting will apply.

Shooting will be in accordance with

rule 304 (f) (ii).
There will be 4 archers per boss, shooting in 2 details.

Proof of GNAS membership may be required at registration

.
Trophies: would all trophy holders please ensure that thay are returned on or before the day of the tournament in a clean condition.

Awards :

Senior Ladies and Gentlemen - Junior Ladies and Gentlemen
Recurve, Compound, Barebow, Longbow - 1st Score Medal
Best Gold Medal awarded at 80 yards.
4 Sealed Score Prizes
Wooden Spoon for Worst White on the last end of the tournament.
Team Medals and Trophies will be awarded Tyne or Tees.
Ladies: Recurve and Compound (3 from Tyne or Tees) - Trophy and Medals
Gents: Recurve and Compound (3 from Tyne or Tees) - Trophy and Medals
Longbows: 3 from Tyne or Tees at least 1 lady per team - Trophy and Medals
Dress Code : GNAS Rule of Shooting Number 307. Dress Regulations.  Those not complying with the dress regulations will not be allowed to participate.
Disabled Archers : Please indicate if you need wheelchair or seating arrangements on the shooting line.
Refreshments: drinks & sandwiches etc available all weekend - with added chips if required.
Closing date : 14th September 2016. No late entries.  No entries on the day. STRICTLY NO REFUNDS.
Dogs: please note that Dogs are not allowed on the Sports Complex at all times.  Please also ensure that all mobile phones are switched off or on silent before the commencement of shooting.  
Norton (Teesside) Sports Complex and Norton Archers their agents &/or servants cannot accept responsibility for vehicles, property or possessions left on the premises.
FAQs
 What are my parking options at the event?
Ample parking is available. Disabled archers please contact the Tournament Organiser for "preferred parking" and to request a wheelchair/stool space be allocated.  
 Where can I contact the organiser with any questions?
tournaments@nortonarchers.co.uk
 Is my registration/ticket transferrable?
No