Description
Autism Northumberland's 5k colour fun run is back!
Join us on 7th May 2017 for a great fun day for all of the family.
All ages and abilities are welcome, you don't even have to run it, you could walk the course and still experience the fun. If 5k is too much for you don't worry there is the option to run just 1k too!
Places are limited so please book early to avoid dissapointment.
Last year our 930am slot for families with additional needs was such a success so we have decided to have this again, this year this is open to all additional needs not just autism. There is an option to run just 1k too and still enjoy the paint!
Members of the general public will start running from 10am, there will be several slots available. All slots are for all ages and abilities with the option to run the 5k or just 1k.
You can also run for your own chosen charity and raise funds for a cause close to your heart too even if they are not autism relate.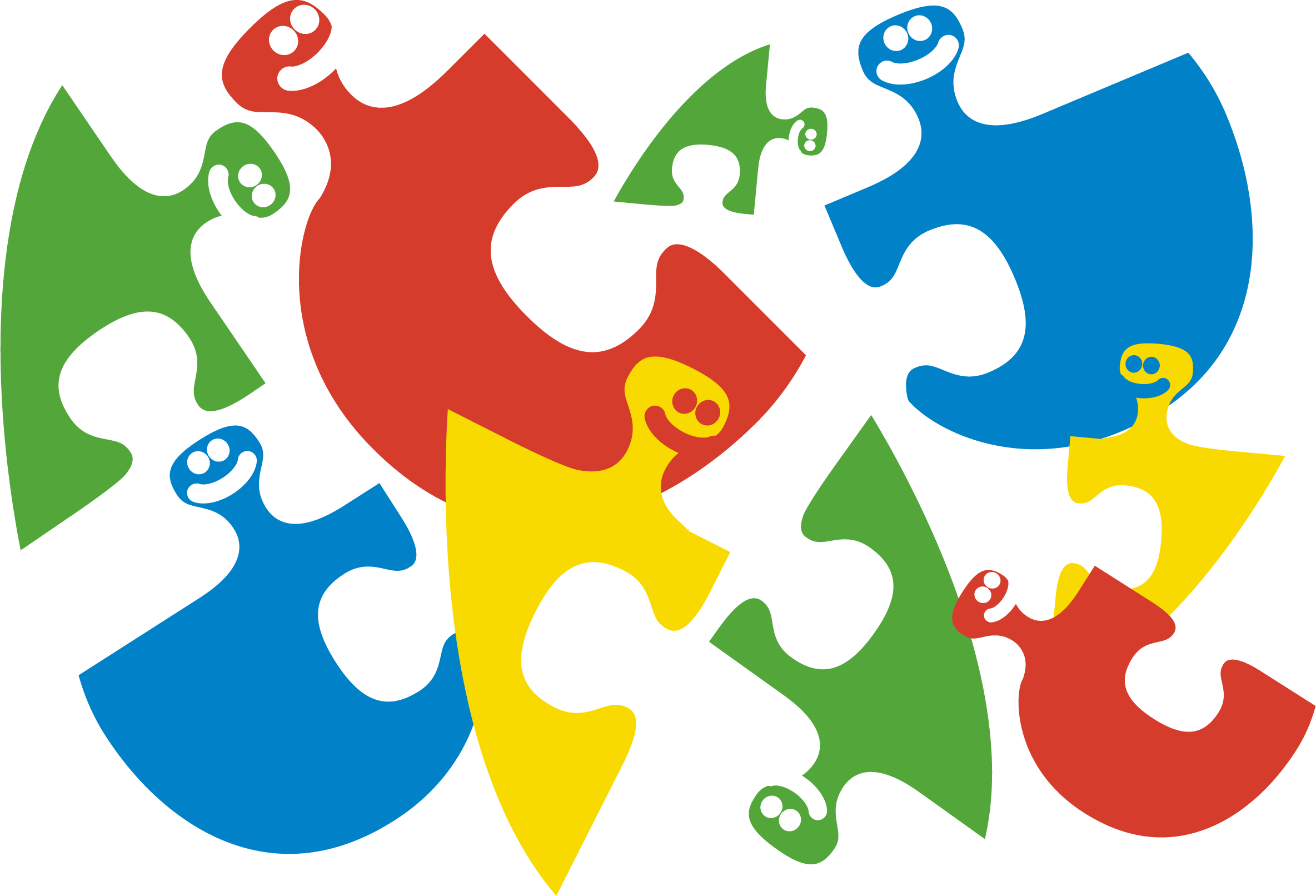 Frequently asked questions

Can I support Autism Northumberland with sponsors?
Yes of course, we have included a sponsorship form with your information pack. There is no
minimum sponsor amount, every penny counts. You may also want to represent another cause which is also fine, contact that cause to arrange their own sponsorship form.
Do I need to run this?
Absolutely not! You can walk, run, skip, dance whatever suits you, we hope to see all ages and abilities taking part in this fun event.
Is the colour safe?
Perfectly, the colour powder is made from corn-starch and food colouring, is 100% natural and is non-toxic. We don't recommend eating it though as it tastes like dirt! As with any product if it comes into contact with your eyes it may sting and cause irritation so we recommend you wear sunglasses. We will have neon sunglasses available for sale on the day.
Does the colour stain clothes?
The easiest way to remove colour powder is while it is fresh and dry—shake, wriggle or jump up and down or use a soft brush. After that soap and water with a little rinse repeat action will do the trick. We do advise to bring towels or bin bags to pop on your car seats and don't recommend you wear your best clothing or trainers. We do supply you with a white t-shirt which we recommend you wear on the day.
Will it stain my hair?
The powder does wash out but can stick to lighter hair so blondes beware! Not to worry though anti-dandruff shampoo will help remove any stubborn colour.
What if I don't want the paint on me?
We can issue you with a large sticker which will advise staff to go easy on you but we cannot guarantee colour free, the colour is contained inside stations which you can avoid but we cannot guarantee what others will do so if you are unsure please think carefully about participating, after all it is a colour fun run!
Is it safe to bring my camera or phone?
We recommend if you do bring electronic items to have them inside a zip lock bag as the powder paint may effect their performance.
How do I collect my pack?
Pack collections will be from 27th and 28th April 6-8pm and 29th April 10-12 am from our centre in Cramlington (please see directions below) if you cant make it along we will issue a pack waiver form for a friend/relative to collect yours for you. Pack pick up is NOT available on the day. You must bring ID with you.
Where can I park?
There is a car park onsite and although it is free there is a donation box, all monies generated go to the Wildlife Trust and Northumberlandia. Please do not park at the public house next door.
Autism Northumberland Colour Fun Run
Do you have to have autism to enter?
Absolutely not, this event is for everyone, all abilities and all ages. We have an additional needs friendly run starting at 930am so families with additional needs are recommended to participate in that.
What is the additional needs family run?
This will be the same race but at a more relaxed pace, there will be less people participating so less noise. Participants can be issued with a large red sticker which warns our colour squirters not to target them. We will also have a short cut to the end of the race should participants decide 5k is too long.
What does my pack include?
Your pack includes a white t-shirt to wear on the day and a wristband which MUST be worn for your race. NO WRISTBAND NO RACE! No exceptions!!!
Can we run as a team?
Yes of course, try and book together so you are guaranteed the same slot.
Can people come to watch?
Absolutely! The more the merrier although we do advise them they may get colour on them too!
Can we transfer our registration?
Sorry but due to the type of event we are not able to transfer names.
Can we get a refund?
Sorry no so make sure you are sure before you sign up.
Where is the race?
The race is being held at the famous sculpture Northumberlandia in Cramlington, Northumber-land. Sat Nav postcode is NE23 8AU.
Are there toilets on site?
Yes there are public toilets available next to the café. With additional portaloos on site.
What if I have further questions?
Please email us at colourfunrun@gmail.com and we will be happy to answer further questions.
What if I want to know more about autism?
Pop along to our website for lots of information www.autismnorthumberland.co.uk