Description
5th Hertforshire Diabetes Conference.
"Avoiding Admission"
Please do not book for more than one doctor and one nurse per practice. There is space for a maximum of 230 delegates and it is open to practices across both Hertfordshire CCGs, so places will be secured on a first come, first served basis.
We are also delighted to announce that this year we will be running the poster competition again - so get involved and come and showcase your great work.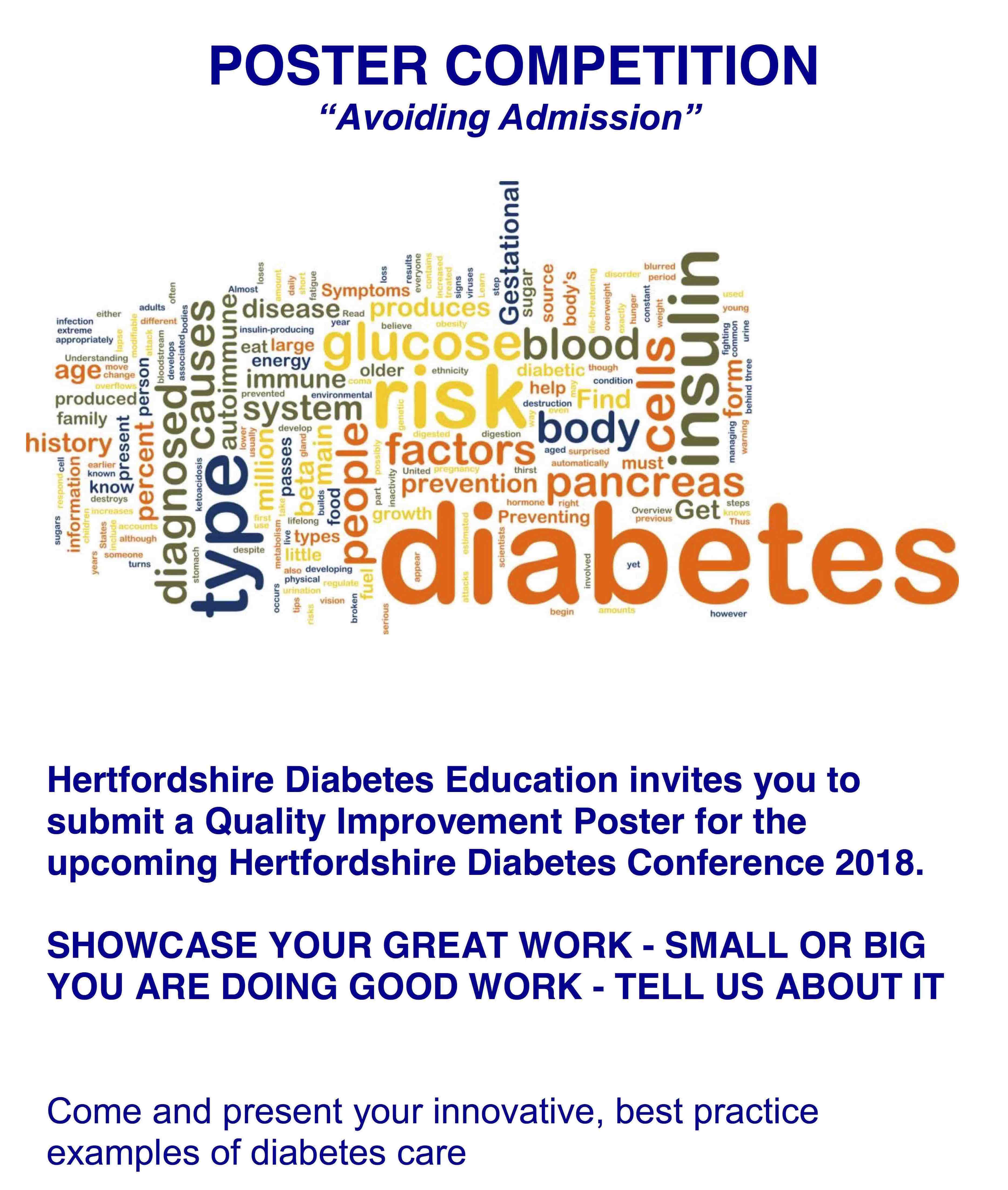 The Hertfordshire Diabetes Education Conference Planning Team

**Shortlisted for the BMJ Education Awards 2017**