Description
For the 5th year in a row, the International Conference in Big Data in Cyber Security is coming to Edinburgh Napier University.
The Cyber Academy has lined up two days of expertise, innovation and knowledge, with speakers from Cybersecurity, IT, Academia, Government and industry.
The event for the first time in its history runs over two consecutive days.
Day 1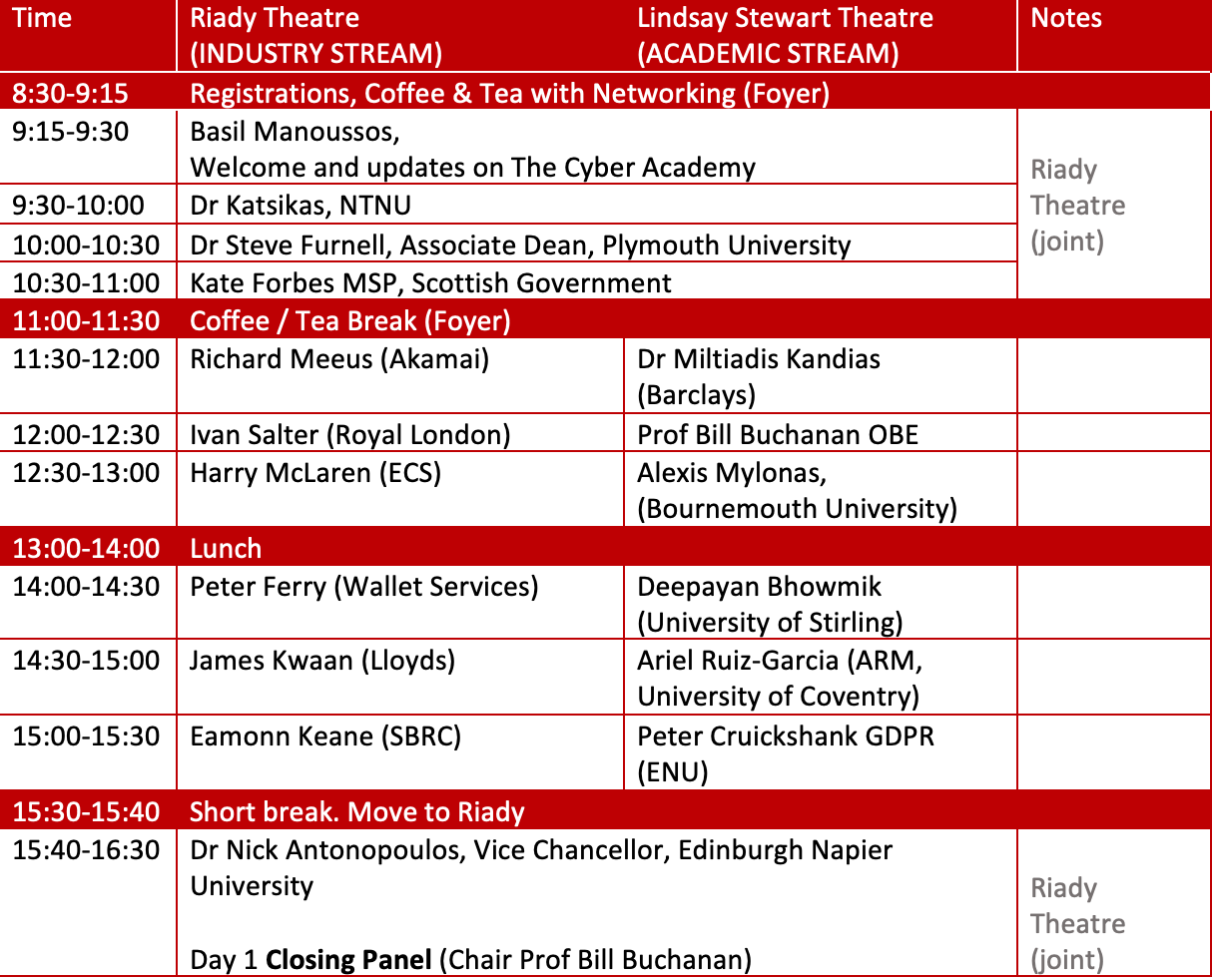 Day 2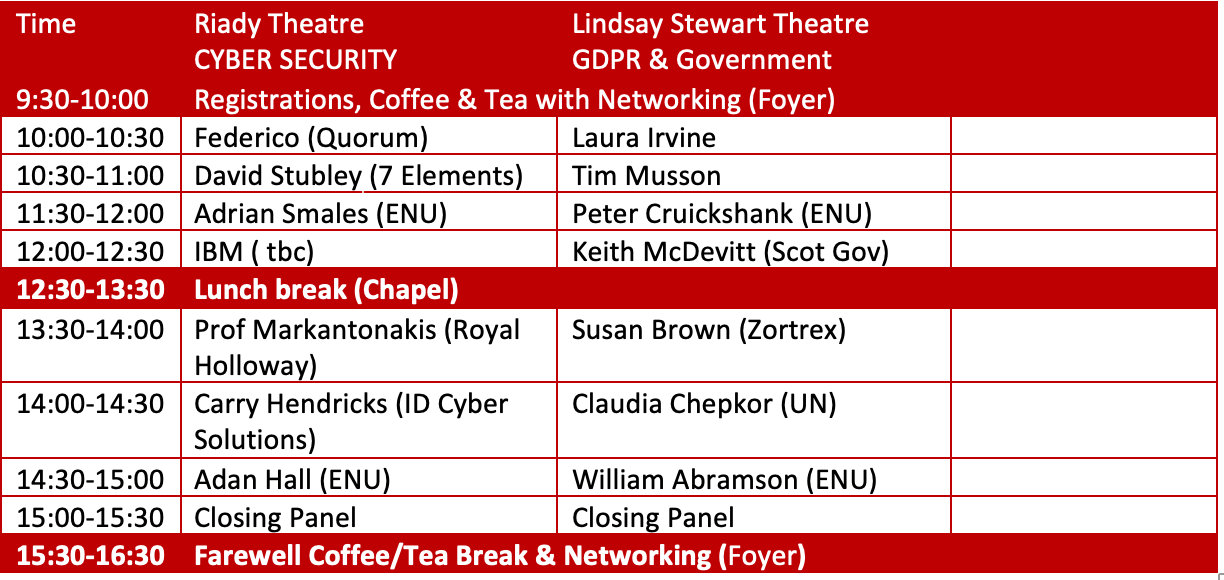 Coffees, teas and lunch will be provided.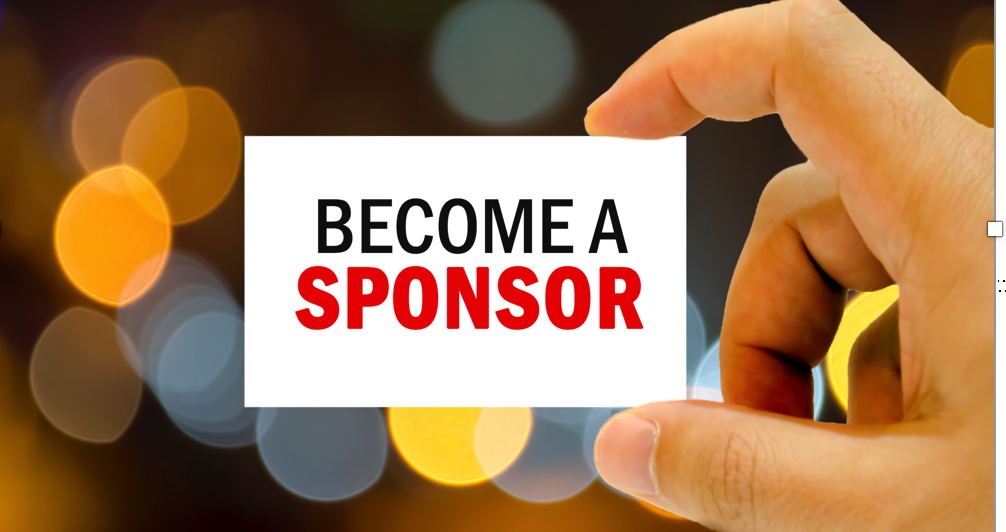 Sponsorship / Exhibition opportunities
Please contact Basil Manoussos at The Cyber Academy to discuss our exhibition and sponsorship packages.
#BigData #CyberSecurity #CyberAcademy #EdinburghNapierUniversity #Napier #Cyber #Edinburgh #Scotland