5th The International Education Expo Asia 2016 : TIEEASIA2016
Description
Leading Expo for Education Resources
5th The International Education Expo Asia 2016 (TIEEASIA2016) has become the most popular and informative education event in Asia since its debut in 2015. The large-scale and well-found study resources exchange platform favors TIEEASIA to be the most popular International Education Expo in the city. In its 5th, TIEEASIA is well-positioned to continue delivering rich information exposures and timely preparation for all candidates and parents.
"5th The International Education Expo Asia 2016" between 22-23 October 2016 at Pathumwan Princess Hotel, M Floor (BTS National Stadium next to MBK Center), Bangkok, Thailand. The objective is to promoting the potential of Thailand country to be the center of the international education in Asia. To encourage the business of international education in Thailand to be accepted in all levels. As well as to build the confidence among parents, students, and all the person that may concern both domestic and international. This will lead in the future of studying in the Institute of International Education.
Over 60 education providers from 15 countries and regions, including Thailand, Hong Kong, China, Macau, The U.K., Australia, The U.S.A., Canada, New Zealand, Switzerland, Italy, France, Singapore, South Korea, Japan, Ireland, India, Korea and Japan, will gather to provide students with latest career-oriented programs and academic courses. A wide spectrum of learning programs in diplomas, higher diplomas, associate degrees, bachelor degrees, master degrees and vocational trainings will be available.
Exhibitor categories include kindergartens, all kinds of hobby class and summer course, such as academic, languages, dance, music and instruments, drama, recitation, sport, brain development and creativity courses, etc. It will be the best timing for parents to research and arrange summer study programs for their children.
Moreover, numbers of children talent shows and educational seminars will be delivered, to create an extensive platform of study resources for visitors.
Expo Details
5th The International Education Expo Asia 2016 : TIEEASIA2016
LIKE: https://www.facebook.com/TIEEASIA2016
Register Online : http://www.123contactform.com/form-2136350/Event-Registration-Form-2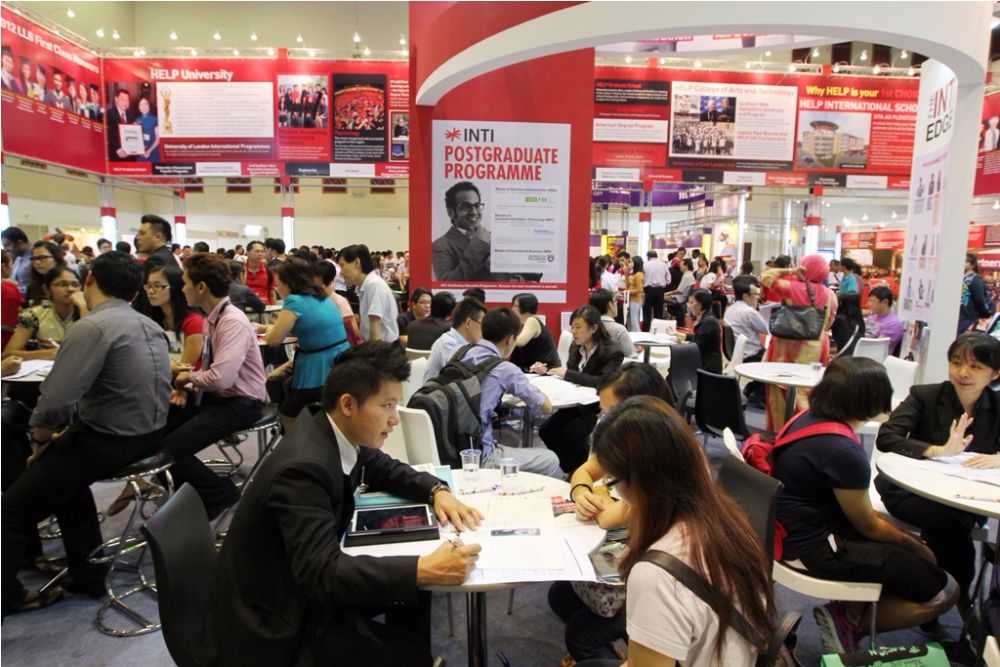 ---
Dates : October 22 - 23, 2016 (Sat & Sun)
Opening Hours : 11:00 - 19:00 hrs.
Venue: Pathumwan Princess Hotel, M Floor (BTS National Stadium next to MBK Center), Bangkok, Thailand
Entrance fee: Free admission!
Enquiry Hotline: +66 9 3939 4518 E-mail: ThaiTradeinter@gmail.com
---
Categories of Exhibitors
Study Abroad Agent, International College & Universities
Post-Secondary and Adult Education:
- Local and Overseas Primary, Secondary Schools & Universities
- Tertiary Institutions
- Adult and Continuing Education Institutions
- Overseas Education Consultants
- Supplementary Education Institutions
- Language Schools
- Arts and Design Schools
- Student Organizations and Youth Center
Child Education:
- Academic: Kindergarten, Primary & Secondary School, Languages, Mathematics, Writing, Tutorial, etc.
- Talent & Hobby: Music, Instruments, Dance, Drama, Art, Painting, Martial Arts, Sports, etc.
- Brain Development: Memory, Concentration, EQ & IQ Training, Creative inspiration, Interview Training, etc.
- Study Tours & Summer Camps
For more Information please contact us at HOTLINE: +66 9 3939 4518, +66 9 9815 8445 Fax: 02-9030080 ext. 4518 and E-mail: ThaiTradeinter@gmail.com, MDThaiTradeinter@gmail.com