Description
Registration is now open for the 5th UK HIV and CNS Day. Registration is charged at £10 per person which is refundable after the event. Please note that this is an invite-only event.
This meeting is approved for 6 CPD credits by the Royal College of Physicians: code: 117100 (awaiting approval)
--------------------
This is an independent meeting which is kindly supported by Gilead Sciences and ViiV Healthcare. Gilead Sciences are providing funding for general meeting support, overseas speakers and to support educational travel bursaries. ViiV Healthcare are providing funding for the meeting venue and catering. Neither Gilead nor ViiV have any control over content of the meeting.
--------------------
We have a busy and exciting agenda planned and we hope that the meeting stimulates some excellent discussion. The meeting will start at 09:00 and run to 17:00. Final agenda below: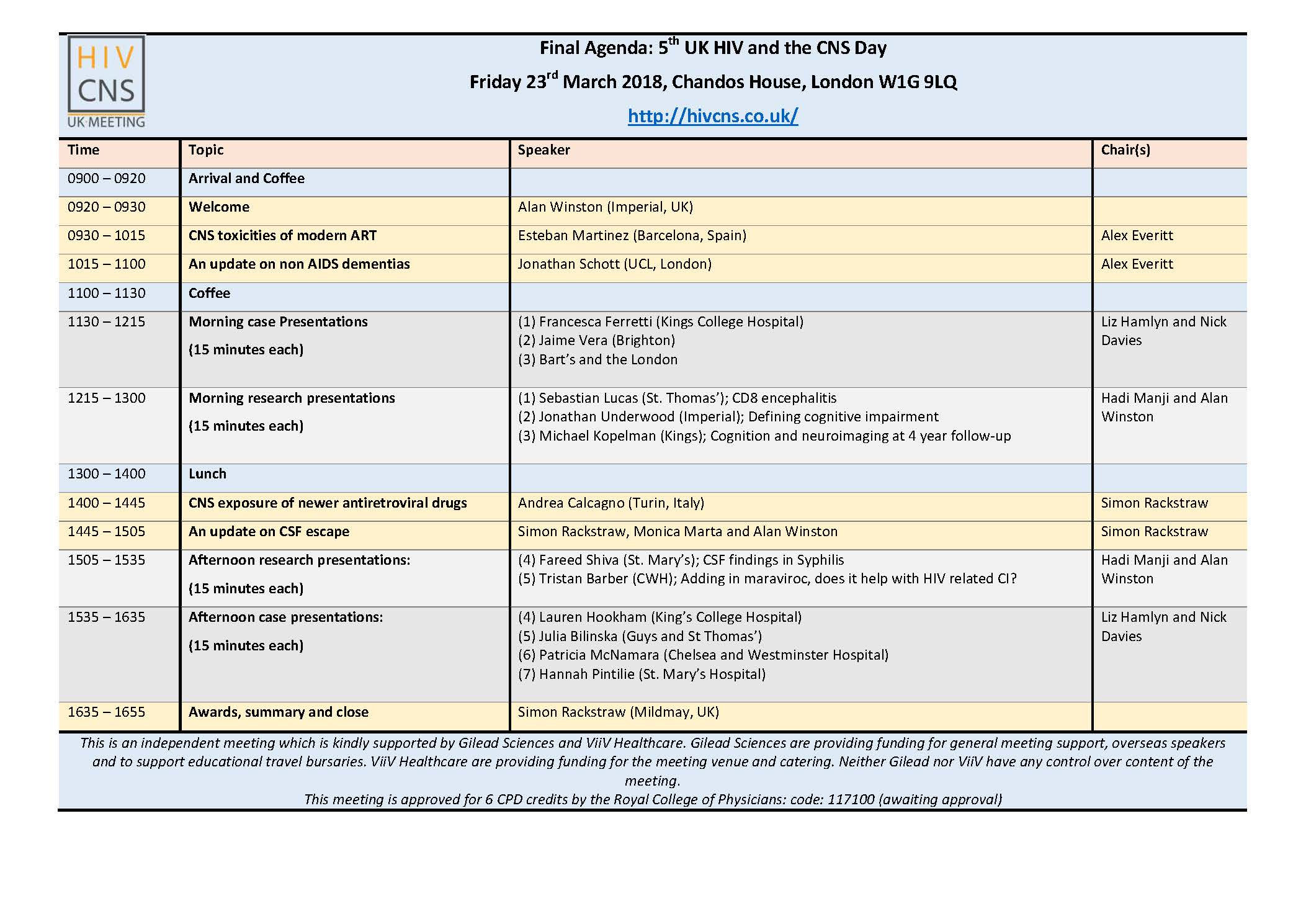 Organising Committee:
Professor Alan Winston (Imperial College London)
Dr Alex Everitt (Imperial College NHS Trust)
Dr Anton Pozniak (Chelsea & Westminster)
Dr Hadi Manji (University College London)
Dr Nick Davies (Imperial College NHS Trust)
Dr Simon Rackstraw (Mildmay)
Dr Elizabeth Hamlyn (King's College Hospital, London)