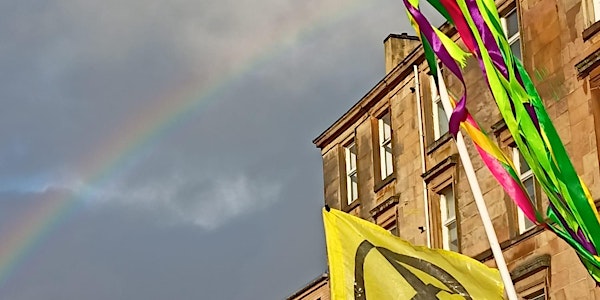 6 Months on from COP26 Psycho-Social Reflections: What have we learnt?
Two day free conference jointly hosted by the Association for Psychosocial Studies and Climate Psychology Alliance
About this event
Wednesday 4th May and Saturday 7th May
The Association for Psychosocial Studies and the Climate Psychology Alliance are jointly hosting a two-day, international online event reflecting through a psychosocial lens upon the lessons learnt 6 months after COP26.
Two parallel events will be taking place – one in the Western Time Zone and one in the Eastern Time Zone. Sessions in both regions will mirror one another, with the events being a mixture of live and pre-recorded sessions.
Keynote speeches are being delivered by Paul Hoggett and Shelot Masithi.
The conference aims to:
To face together the realities on the ground as a result of the failure of COP26 to effectively tackle disastrous levels of global heating.
To increase understanding and enable dialogue between different climate-affected groups and places across the globe.
To identify and support emergent processes that strengthen individual and community resilience in their engagement with climate crisis
To support the development of psycho-socially informed perspectives and practices around climate change and its impact upon physical and mental wellbeing.
For more information relating to the conference, including agendas and timings for both time zones, please visit the Conference Website
All events will take place via Zoom, with joining information being circulated nearer the time.
Registration
The conference is free to everyone.
However, if you would like to make a donation to help support the work of the Association for Psychosocial Studies and Climate Psychology Alliance, please select the donation ticket on the registration page.
Donations will be split evenly between the two organisations and will be used to support future events.
Contact
If you have any questions about the conference please contact the team via: psychosocialreflectionscop26@gmail.com