Description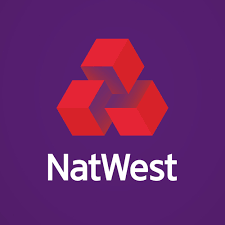 Nat West are delighted to sponsor this essential event to support your business growth with a masterclass from Simon Rigby ActionCOACH.
Open to all regardless of your Banking relationship.
6 Steps to take your business from great to BRILLIANT!
Growing a business brings challenges. How you deal with the challenges and related growing pains is the difference between success or failure.

This seminar will provide you with specific,effective ideas and systems that will MASSIVELY IMPROVE YOUR BUSINESS!
These steps are proven to work! The only question is…
"Are you ready to make a difference in your business TODAY?"

Join thousands of other business leaders across the world who have used ActionCOACH! 6 Steps to Building a Dream Business and experience the difference this makes for yourself.
Simon will be speaking on the following topics:

6 Steps to a Dream Business – The 6 powerful steps you must implement in your business!

7 Keys to a Winning Team – Without a great team, you can only play 'small'. These 7 keys will get you the winning team you need to play at a whole new level.

5 Ways to Massive Profits – When was the last time you drove your profits up 61%? Simon will share the '5 Ways' formula proven to uncover hidden profit!

4 Key Areas to Leverage – What if you could be more profitable while doing 'more with less'? 4 essential areas to systematize in your business.

Vision/Mission and Culture – How these affect your business and how to get them moving the whole business forward.

Who will get the most from coming to this event?

1 - You want to grow your company.
2 - You appreciate and understand that an outside perspective will help.
3 - You are honest with yourself and others.
4 - You want to have more fun.
5 - You want more free time.
6 - You want to make a lot more money.
7 - You know that your business is supposed to provide you with a lifestyle, not become your life.
8 - You want to recruit, motivate and reward a great team
Our Seminar Consists Of 3 Steps
1. The 10 Minute Call Let's save our time and make sure that this programme is right for you.
2. The Master Class In a power packed 2.5 hours you'll learn the growth models, systems and concepts that can make your business robust!
3. The Focus Sit down with Simon in a complimentary 1-2-1 session, to see exactly how what you've learned applies directly to add value to your business. A local NatWest Relationship Manager will join this meeting to give your business a Financial Health Check.
All information used in this presentation you are registering for is produced for information purposes only and is for the sole use of the attendees at the presentation.
Whilst we feel this topic is beneficial to business owners, the views expressed are not intended to be and should not be viewed as individual advice or as a recommendation by RBS, NatWest or any third party. You should seek independent advice in respect of issues that are of concern to you.
To the maximum extent permitted by law we expressly disclaim all representations, warranties, or assurance of any kind, expressed or implied, that are made to the accuracy or completeness of the information contained in this presentation and do not accept any obligation to update or correct any information contained herein.
During the event photographs may be taken on behalf of the host with a view to posting on social media to promote services offered to customers. If you do not wish to be included in the photographs please notify us.
For the avoidance of doubt RBS/NatWest does not produce the materials for all presentations. This disclaimer applies equally to any materials or presentations produced by a third party.
By registering for this event you agree that you have read and expressly agree to the use of your personal data submitted as part of your event registration by Eventbrite in accordance with their: