Description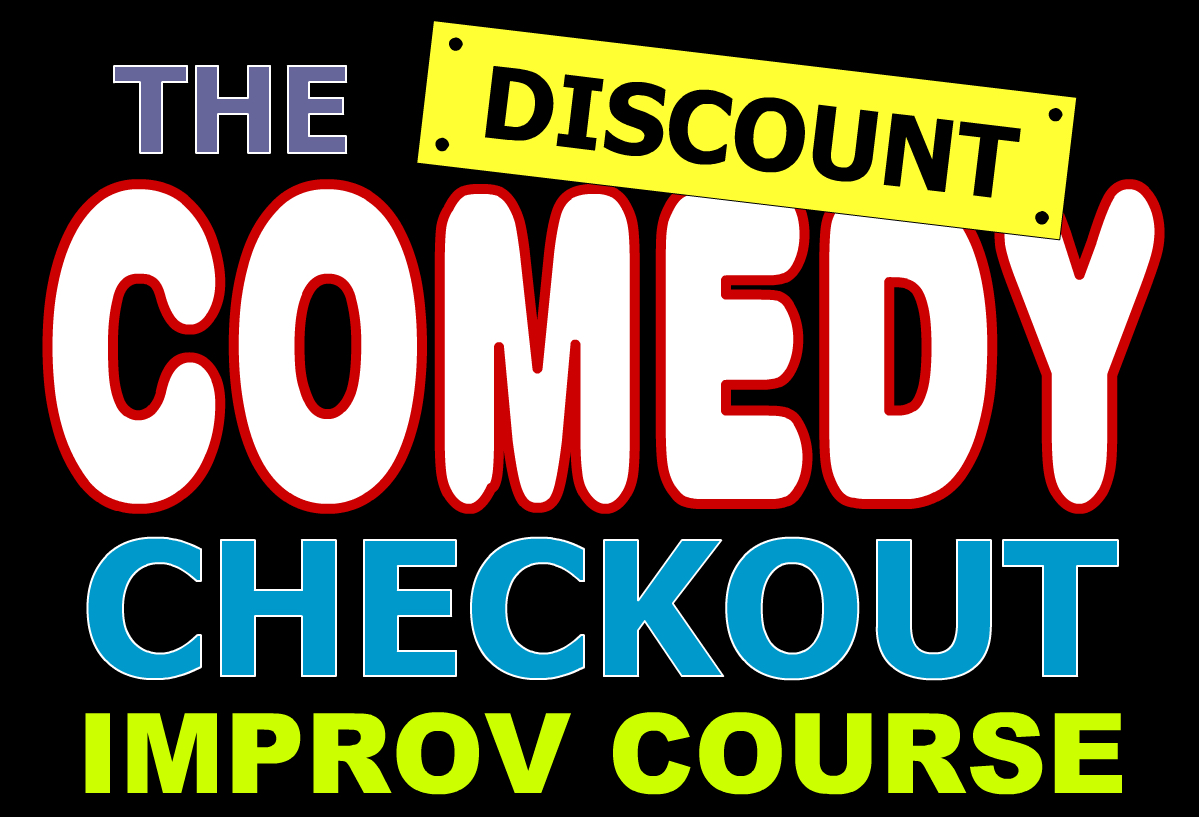 Leeds based improvisation group "The Discount Comedy Checkout" are running comedy courses in 2017. Limited spaces.
The Discount Comedy Checkout courses afford it's students the opportunity to experience a wide variety of Improvisation topics. Learning everything from Character, Storytelling, Mime, Long form and so much more there is a course for everyone. The skills you will obtain from your experience with us will benefit you in ways you wouldn't have guessed! Whether you're a teacher trying to allow for a better growth mindset in the classroom, a public speaker looking to improv your confidence, an actor adding more tools to the utility belt or simply somebody who wants to collaborate comedically with a group of like minded mess abouters! Our promise is that no matter what, you will have fun, you will laugh and potentially awaken a passion for all things Improv!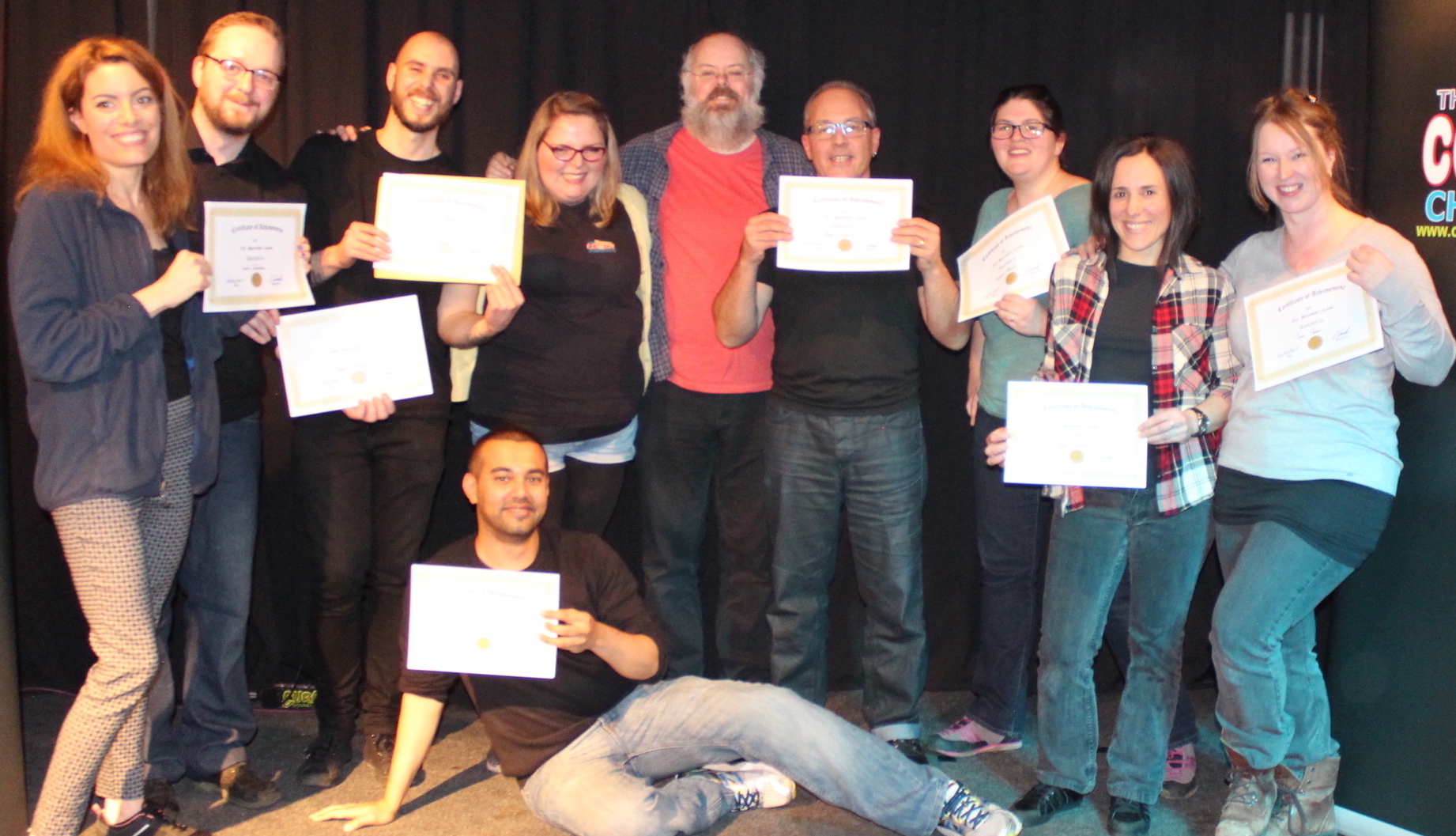 BEGINNERS COURSE:
Running over six weeks meeting Saturday afternoons in Leeds you will be taught the basics of Improvisation and develop your skills each week by performing in short form improv games. At the end of the course you will then perform your first improv show with your group in a comedy club! Perfect for total beginners or those with some experience this course is ideal for a confidence boost and you'll be amazed how quickly your skills will grow.
Runs on the following Saturday Afternoons (1.00pm - 5.00pm) in 2017 :-
SEPTEMBER 9th, 16th, 23rd, 30th, OCT 7th, 14th (SHOW DAY)
All courses and sessions run upstairs at The Fenton, 161 Woodhouse Lane, Leeds LS2 3ED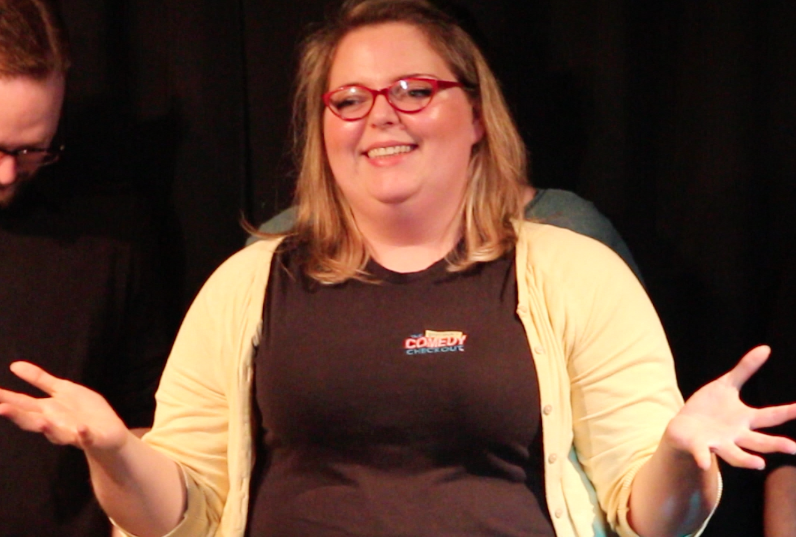 COURSE CO-ORDINATOR - JADE FEARNLEY
Learning Improv stands out to me as my happiest time in performance tuition. My mind flits back to all the moments that where poignant; worrying about looking silly, stopping worrying, laughing at others, making others laugh, and eventually letting go of enough anxiety to enjoy myself!
Win or lose, I just wanted my improv to be fun.
10 years later, here we are. My Improv education has taken me overseas, I've done feature length Musicals and Horror Stories and currently run my own Improv Murder Mystery in Manchester. So if you are looking to acquire a whole new set of performance techniques, build worlds with your imagination and find a way to bottle your funny. Let us show you where to start! Whilst also how to proceed being the best improviser you can be, in whatever capacity you want to use the skills.
We look forward to sharing a stage with you!
"Her classes are not only hilarious and tonnes of fun - at the heart of each lesson Jade's passion for improv is evident and infectious. She's not just one of our best improv performers in the North, she's also one of our best improv teachers."
- Victoria Cook, CBBC
------------------------------------------------------------------------------------------------------------------
For more information please call us on 07749661928 email to info@comedycheckout.com or visit our website at
WWW.COMEDYCHECKOUT.COM