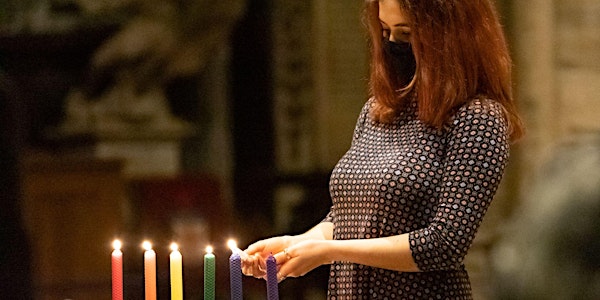 630pm Jan 31st 2021: Start LGBT History Month with Celebration in the Abbey
LGBT History Month: Join us at 630pm on Sun 31st Jan for Westminster Abbey's Celebration of the Global Interfaith Commission on LGBT+ Lives
About this event
Join with people on Zoom from around the world at 630pm (GMT) on January 31st 2021 to mark the start of LGBT History Month with an viewing of a Celebration for LGBT+ People from Westminster Abbey.
The Celebration originally marked the launch of the Global Interfaith Commission on LGBT+ Lives held on December 16th 2020, hosted by the Dean of Westminster, the Very Revd Dr David Hoyle and with speaker the Very Revd Dr David Ison, Dean of St Paul's.
Please join us online for what we hope will be a fitting start to LGBT History Month, particularly as it features an Act of Remembrance for LGBT+ people made by senior faith leaders from across the faiths. Following the Celebration (25mins), the Director of the Global Interfaith Commission on LGBT+ Lives will give a short explanation as to what happened that day, and what the plans are moving forward (10mins) with an opportunity to ask questions. The evening should finish by 1930 (GMT).
To get the Zoom link please register here, we will not use your email address other than to send you the Zoom link.
In case it is of interest, all speeches from the launch conference held with the support of the Foreign, Commonwealth and Development Office are now available to view at www.globalinterfaith.lgbt
Organiser of 630pm Jan 31st 2021: Start LGBT History Month with Celebration in the Abbey