Description
Learn how to build a brand recognised across the globe.
If you're an entrepreneur, you know how challenging it is to build a brand and credible reputation, but would you like to know what it takes to build an international brand.
If you are an ambitious entrpreneur and would like to meet like-minded business owners who can help inspire your goal for your brand to be recognised globally, join us at the Brazilian Connection event on 25th September from 5:30 pm at the picturesque Hotel Du Vin at Cannizaro House in Wimbledon.
We're bringing to London the woman who made the Brazilian flip-flop Havaianas. The global sensation worn by top models, politicians and Hollywood stars.
If you run your own business and want to learn what it takes to build a global brand, this event is for you.
Learn How:
Havaianas became an iconic brand recognised in more than 86 countries.
To build your brand through public speaking.
To write and deliver a TEDx Talk so you can gain more credibility and attract more opportunities for you as a speaker and business owner.
To use 7 senses to make better decisions, better choices, optimise your physical and emotional health whilst improving your communication in your work and personal life.
Plus the opportunity to meet over 150 entrepreneurs who will be attending the event.
This event will showcase the famous Brazilian culture and cuisine.
Live entertainment, prizes, the finest food, wine and cocktails served throughout the night.
Secure your ticket now for a night of learning, networking and connections that can help grow your brand.
---

Angela Hirata - Keynote Speakers
Angela Hirata is a Japanese-born Brazilian international business leader with over 45 years in consumer products, retail innovation and brand marketing, and the key figure in shaping the iconic Havaianas flip-flop brand. Mrs. Hirata was the chief architect behind this multi-billion-dollar icon that has attributed its success to an unwavering focus on product innovation. Mrs. Hirata led the brand's global expansion and premium brand positioning to 86 countries around the world.
https://www.surianatrading.com
---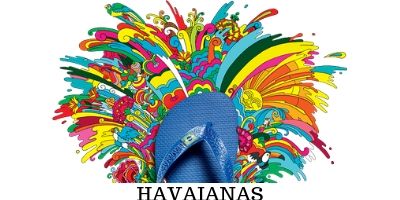 Havaianas is a Brazilian brand of flip-flop sandals created and patented in 1966. It is currently owned by Brazilian manufacturing company Alpargatas. Inspired by Japanese zōri sandals, Robert Fraser became the first to mass-produce flip-flops out of rubber.
The name Havaianas is derived from the feminine form of the Portuguese word for "Hawaiians", and the pattern on the soles of the sandals is designed to resemble the straw soles of zōri
A fashion trend starting in the 1990s involved inverting the sole to make the colored outsole face upwards, creating the appearance of a monochrome sandal. In response, Havaianas released a new line of eight one-color sandals called Havaianas Top in 1994. Citizens of higher social classes then began to wear Havaianas. In 1998, with the impending FIFA World Cup in France, Havaianas introduced a line of flip-flops featuring a small Brazilian flag on the strap to show support of the Brazilian team. According to Havaianas's Twitter account, the brand "embodies Brazil's fun, vibrant & spontaneous way of life. Havaianas flip-flops are the most popular in the world, with 200 million pairs being sold every year.
---

Susy Shikoda – Organiser and Keynote speaker
Susy Shikoda is the published author of "Be Your Own Miracle" and her upcoming book "The Essential 7 Senses: How to Use Your Mind Live to Laugh and Love". She is also a certified Personal Instructor, Book-Writing Coach, International Speaker and Mind Trainer, and Licensed Master Practitioner in Neurolinguistic Programming (NLP).
---

Angela Rodrigues - Organiser and Speaker
Angela Rodrigues is an entrepreneur with 18 years of experience in the consular business. She has helped over 5000 individuals worldwide get their Italian citizenship. Angela's new venture is Portal Londres an online marketplace and news for Portuguese speakers in London. She is also the co-author of the book "Extraordinary Coach".