Description
Event Update: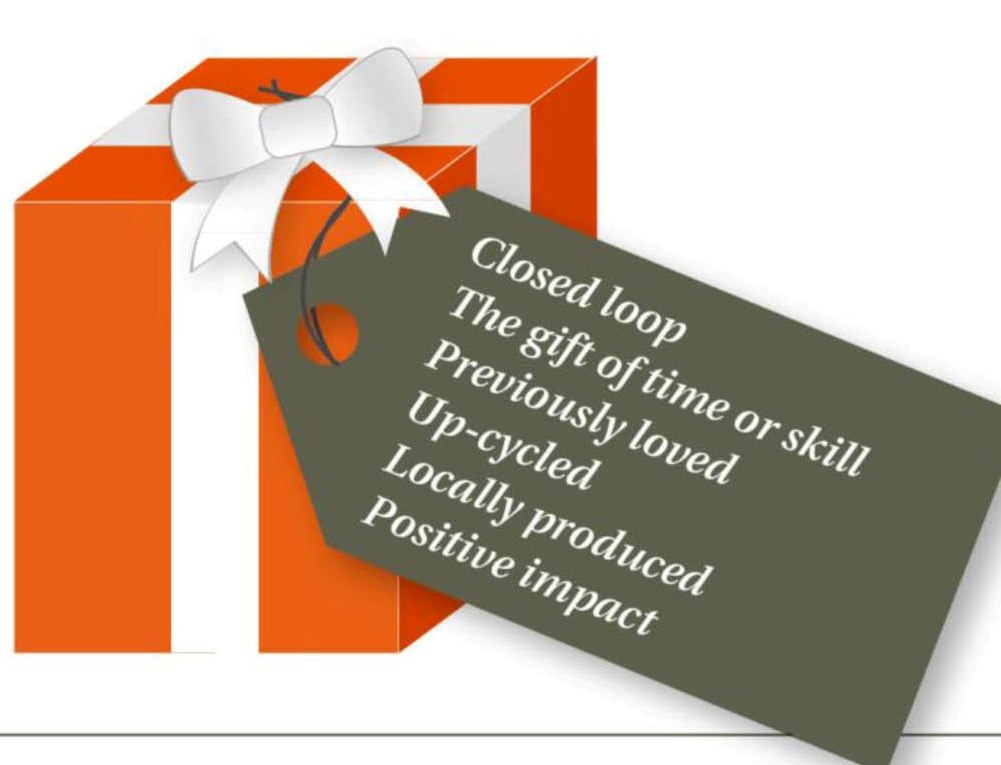 Part of the evening will include a Sustainable Secret Santa so we'd like you to bring something small to exchange with someone else (if you chose to buy something, please keep it under £5). And to avoid any unnecessary waste, please do not gift-wrap it.
There will also be opportunities to buy sustainable gifts, should you wish to do so.
What will your sustainable gift be?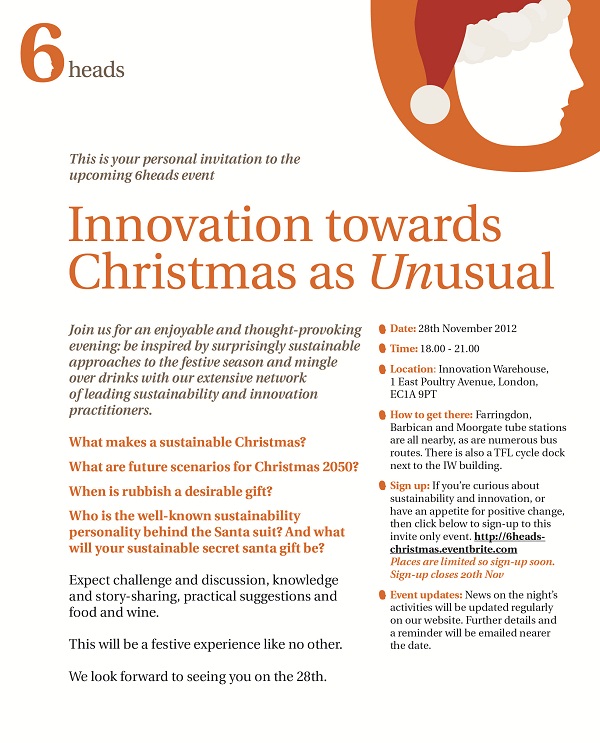 About 6heads
6heads is a group dedicated to supporting innovation towards sustainability. The group was founded in 2011 by MSc students from Imperial College, based on research and contacts developed whilst writing complementary dissertations on various aspects of innovation.
We have a common ethos of wanting to catalyse and foster transformational change in order to better overcome growing environmental and social challenges.
We operate as a think-tank, provide consulting and research services and develop products, services and ventures to support organisations in creating radical solutions towards sustainability. 6heads has a four-part theory of change which works to: inspire, demonstrate, activate and learn.
More information about 6heads can be found at www.6‐heads.com
Twitter: @6_heads