Description
Please note that this event is now fully booked.
Guests that have not registered will be unable to attend.
We apologise for not being able to accomodate you, on this occasion. You can express interest in future events by sending an email to 6heads@mail.com or by subscribing to the blog.
If you have registered, please make sure you arrive well before 6:30pm as the venue will close at this point.
Innovation towards Business as Unusual
6heads invite you to join us for a night of entertainment, knowledge sharing, debate and practical solutions around innovation to drive the sustainability agenda.
Two of the original sages within the environmental movement, Tom Burke and John Elkington discuss what it will take to get to business as unusual and whether we can make it; Carmel McQuaid gives her view on the traps and opportunities of innovating towards a greener planet; and Mike Tennant will be questioning whether radical innovation is an achievable aim.
The 6heads will then run research-based discussion groups to share stories and best practice in six key areas of innovation:
Frugal Innovation

: An exploration of how frugal innovation, i.e. innovations resulting from a resource constrained environment, can identify new ways of satisfying our needs; specifically how developed countries can learn from less developed ones.

Radical Innovation

: An overview of the organisational and cultural transformations required to develop an innovative company, and how this change might be achieved.

Overcoming Innovation barriers

: A discussion around the practical drivers of success for corporate intrapreneurs. This will be given additional depth by showing a practical attempt to implement innovative ideas, providing the perspective of the innovator in overcoming barriers.

Urban Innovation

: An exploration of how innovation in a wider urban context provides opportunities to transform cities, highlighting the role of collaboration in adressing the sustainability challenge.

Systemic change

: The use of systemic thinking to drive innovation in relation to water management; a novel approach to considering this increasingly scarce resource.

Performance management for Innovation

: How performance management impacts the resilience of organisations and the conditions this creates for innovation to happen.
Agenda:
Registration and entertainment from 6pm
Event begins sharply: 6:30pm
The evening's official programme will finish at 8pm
6heads is an innovation for sustainability organisation created by six Imperial College MSc graduates to share research on different aspects of innovation.
Visit our blog 6-heads.com for more information on speakers and the event.
This event is hosted by Pepal, a social enterprise that designs and delivers life-changing executive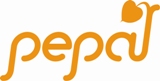 development programmes which partner the private sector with NGOs to make a sustainable social impact in developing countries.