Description
Join our 6th Cyber breach response full-day workshop taking place on October 17 at the Hilton Waldorf in London, where Phil Cracknell, named 'cyber security personality of the year 2015', will show you how to build and use an effective incident response plan.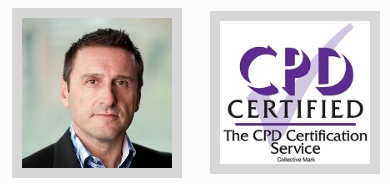 We can't create the plan for you as there are so many factors personal to your organisation. But we will give you what you need to form your own plan!
And most importantly experience a dry-run of a cyber breach during a two-hour simulation.
Key sections of this workshop are:
Preparation and vital considerations prior to defining your plan

Readiness assessment

Risk Management overview

Scenario planning/playbook

The Incident Response Team (IRT) – roles & responsibilities

Simulation of a scenario
Objectives of this workshop
Determine the effectiveness of awareness education provided to your users
Enhance cyber awareness, readiness, and coordination
Assess the effectiveness of your organisation's incident reporting and analysis documentation and processes
Assess the ability of your users to detect and properly react to events/incidents
Assess your organisation's capability to accurately determine operational impacts of cyber attacks and implement proper recovery procedures
Understand the implications of losing trust in IT systems and capture the work- arounds for such losses
Expose and correct weaknesses in cyber security systems
Expose and correct weaknesses in cyber operations policies and procedures
Determine what enhancements or capabilities are needed to protect an information system
Develop contingency plans for surviving the loss of some or all IT systems
Develop a comprehensive scenario playbook of the most significant threats to your business
This accelerated real-time incident – complete with the twists and turns of real life scenarios – will arm you with the necessary tools to conduct your own dry-run and help you avoid some of the common mistakes in breach handling.
Review the agenda now or register directly on our website, by calling Lace on 020 8349 6458 or emailing Lace.b@business-reporter.co.uk.