Description
Research Data: Keep it, throw it, put it in the vault..?
In this Data Conversation we want to talk about the long term value of data. How can we make sure that data is accessible and usable now and into the future? Should we be keeping all of our data and if not, how can we assess what has long term value?
Come and share your data stories. We'd like to hear from:
People who've made decisions about what's really worth preserving for the long term.

People who've created data that has been reused.

People who've reused data.

People who've lost data.

People who've faced obstacles reusing data.

People who've moved institutions and struggled to access their data.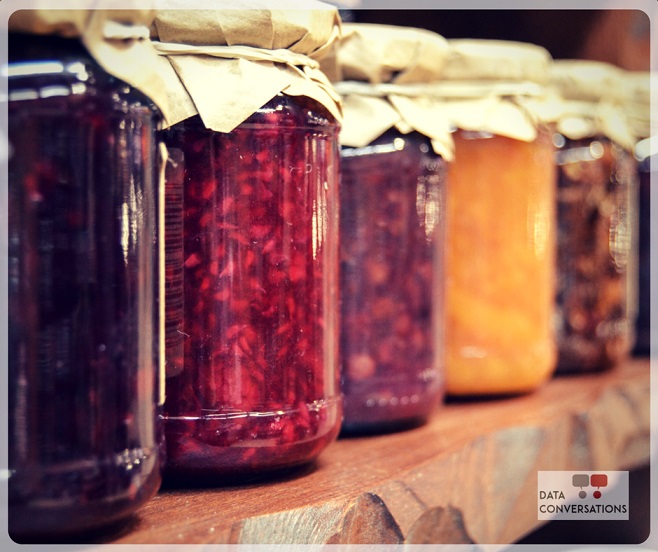 What to expect
The Data Conversation session will feature 4-6 short talks from Lancaster researchers. Each short talk will be 10 minutes long and there will be time for discussion.
There will also be time for networking with your peers. Don't miss the free pizza at the beginning of the event!
Call for Talks
You can attend and benefit from your colleagues' experiences, or come and present your own experiences. We welcome talks and input from Early Career Researchers as well as from more experienced academics, research support staff or other professional services partners. Speaker slots are available for this event. Your lightning talk should not be longer than ten minutes.
Agenda
Talks will start at 2 pm, but you are welcome to join us for free pizza (including vegetarian options) from 1:30 pm on the day.
A full agenda will be available shortly before the event.
How to take part
In order to let us know about your lightning talk, just register and use the "Speaker" options. Choose the "Attendee" option if you just want to come along.
Please use the Twitter hashtag #ludatacon.
Read about past Data Conversations on our blog
How will my contact information be used?
By signing up to this event you're agreeing to your contact information being used for feedback purposes and for relevent research service related communication.