Refund policy
Contact the organiser to request a refund.
Eventbrite's fee is nonrefundable.
NLP Practitioner Training. Online Via Zoom 7-Days of life-changing performance psychology and transformational coaching skills
About this event
NLP Practitioner Certification Training
LIVE via zoom
Day 1 & 2:
Saturday 1st & Sunday 2nd May 2021 - If you have completed one of our free foundation weekends, you do not need to attend the first two days again, but we encourage you to do so.
Day 3 & 4:
Saturday 22nd and Sunday 23rd May 2021
Day 5, 6 & 7:
Friday 11th to Sunday 13th June 2021
Timings:
09:30am to 6pm
Online Offer:
£995
(usually £1245 face to face)
MONEY BACK GUARANTEE:
If you get to the end of the first two days and change your mind about doing the training, you can have a complete refund and walk away, no questions asked. It really is completely risk free!
Welcome To NLP!
Fasten Your Seat belt...
Life Is About To Get VERY Exciting...
Neuro-Linguistic Programming (NLP) is a fascinating performance psychology used by athletes, business owners, leaders, transformational coaches, parents and teachers to get the best out of themselves and others. That might be through coaching, the language they use, the approaches they take or the tools and techniques of NLP they use in their own lives.
Most of our thoughts, feelings and behaviours are determined by the programs running in our subconscious mind. NLP gives you the tools and techniques to make changes rapidly and effortlessly at the subconscious level which is why it's so, rapid, effective and powerful.
During this 7-day NLP Practitioner Training you will learn how to communicate and influence at a deeper level than ever before, achieve the impossible, change thoughts, feelings and behaviours at the subconscious level rapidly and effortlessly with tried and tested tools and techniques. Learning NLP is like receiving the instruction manual for your mind and you'll also learn the coaching skills to help others transform their lives too.
Successful completion of the practitioner training gives you an internationally recognised qualification in NLP as an ABNLP Certified NLP Practitioner and you can begin coaching people with NLP as a professional NLP coach if you wish or just add the powerful tools of NLP to the toolkit you use in your existing career.

What Exactly Will You Learn On The 7 Days?
Introduction to NLP:
What is NLP and where is it used?
Your goals and objectives
What can you achieve with NLP?
Where can you use it?
Coaching Skills:
What is a coaching culture?
The GROW model of coaching
NLP + coaching skills = mind blowing transformation
Key coaching skills in NLP
Influencing Skills:
Reading non-verbal communication
Understanding your level of influence
Relationships:
Building rapport rapidly with anyone
Mending poor relationships
The coaching relationships
Unconditional Positive Regard and The Care Bear Stare!
Vision And Leadership:
Setting outcomes using your brain's in-built goal achieving assistant
Goals vs Outcomes
Your RAS - the mechanism which determines what you focus on
Programming your outcomes into your natural SAT NAV goal achieving mechanism
The Secrets of Achievement:
Global success principles for every day use
NLP Communication Model - how your brain works.
Understanding people's behaviours and their drivers
The Secrets Of Effortless Achievement:
The reality illusion - our perceptual filters
The law of confirmation bias and the self fulfilling prophecy
Finding and overcoming limiting beliefs
Changing Unwanted Behaviours And Habits:
NLP Presuppositions for emotional intelligence
Identifying and utilising representational systems
Subomdalities and internal representations
Changing how you feel with submodality change
Basic emotional needs driving our behaviour
Swish pattern technique to change and install new behaviours
Emotional Mastery And The Mind-Body Connection:
The mind-body connection and the power of physiology, thoughts and behaviour on our state
Eliciting states in ourselves and others
The NLP coaching principles and working with emotions
Resource anchoring process
Collapsing anchors process for removing emotional triggers
Conversational Change:
Re-framing - changing perspectives
perceptual positions technique
Linguistic Presuppositions
Hierarchy of Ideas - chunking up and down
Meta-Model questions for coaching
Milton Model patterns of hypnotic language
Metaphors and stories for conversational change
Advanced NLP Interventions
Parts integration for resolving inner conflict
Timeline techniques for releasing negative emotions and limiting decisions
Fast phobia cure
Coaching practice
Graduation and certificates
Your Action Plan:
Reflection on what you've learned
What will you do next
Applying what you've learned to your life, career and future.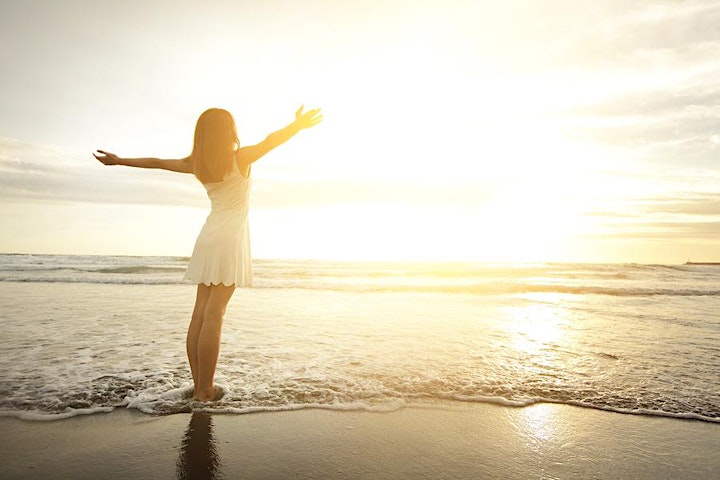 What Are The Benefits?
Learning NLP will help you transform the way you think, feel and behave. You will realise how much control over your life you have now and learn how to communicate and influence people in a positive and empowering way.
You'll be more confident, aiming higher and feeling more motivated and optimistic than before and looking forward to using your skills to create more positive experiences in the future.
You will find It easier to understand where people are coming from and communicate with them. You'll have a new perspective on your family, friends, boss, colleagues, team members etc. and a new approach to getting the most out of them.
You'll be excited to start improving your relationships, improving your own personal success and looking forward to practicing all your new skills at home with friends and family or at work with your colleagues or as a coach, with your clients.
You'll have the most effective transformational tools in the world at your fingertips and will be able to coach yourself and others to help them be, do and have whatever you want.
You'll learn how to release negative emotions, change how you feel about anything, and create change rapidly and effectively.

You're In Very Capable Hands.
Your trainers are ABNLP Certified NLP Trainer Nick Reed-Robbins
& Guest Trainer INLPTA Master Trainer Jessica Reed-Robbins.
Jessica is a breakthrough coach and motivational speaker with over 15 years of experience training in NLP, leadership and management. She is an expert on achievement, relationships, conscious parenting and leadership. There is no challenge to big for Jess to work with and using NLP she achieves phenomenal results for her clients. She will teach you how to do it too!
Nick has been training in NLP for over 9 years, is a breakthrough coach and is an expert on leadership and management and increasing emotional intelligence. He will help you find and remove the obstacles preventing you from being, doing and having what you want. Nick is an exceptional coach and inspirational teacher. He has a way of helping you dig deep and achieve things you never thought you'd be capable of.
You can read more about your trainers and the course on their website http://www.reedrobbins.co.uk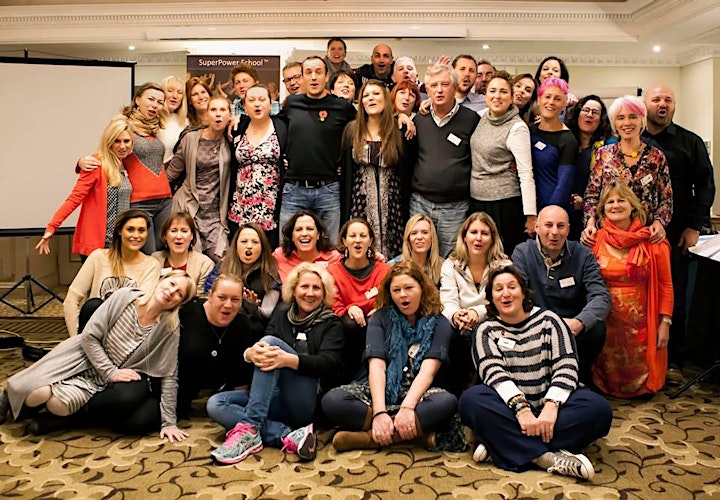 Who Is This Training For?
Anyone can benefit from the training, from coaches, leaders, managers, consultants, sales people, teachers, athletes or just someone who wants to evolve and be the best version of themselves.
If you're keen to achieve big dreams but get frustrated because of the number of hurdles that seem to get in the way, this training will help you find and eliminate those hurdles.
Ultimately, If you're keen to learn more about yourself and what really makes people think, feel and behave the way they do AND learn tools and techniques to change these aspects, then this training is for you.
If you're already a coach or in the middle of your training, then NLP will help you take your skills to a whole new level.
With NLP techniques you'll be able to achieve things that other coaches would not be able to achieve.
Become the best of the best of the best transformational coaches in the world.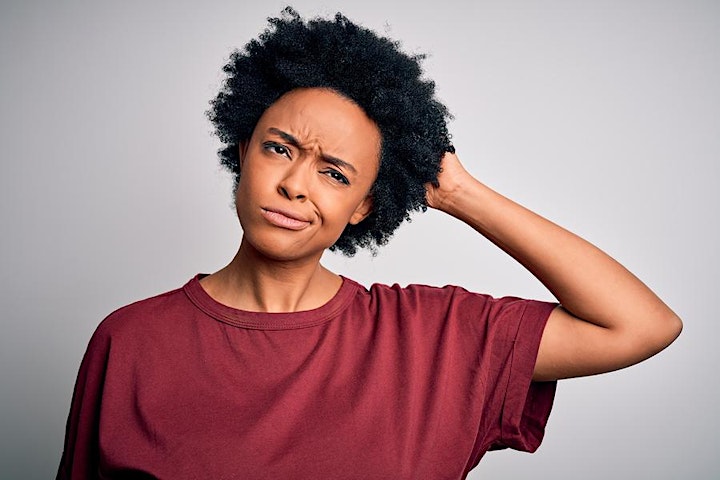 Errrrr...... What is Neuro-Linguistic Programming Exactly?
NLP is a performance psychology designed to facilitate change rapidly and effortlessly. There are several parts to NLP which make it an incredibly fascinating and complete methodology.
There is the neuroscience aspect; the science that helps us understand how our brains work and ultimately why we get the results we're getting in life. This literally feels like it's the instruction manual for your mind! A really useful users guide to help you get the best out of it.
Then there are the Linguistic elements; how we communicate with ourselves and others and how we can use this to help influence our thoughts, feelings and behaviours and those of others.
With the programming aspect, this gives us the tools and techniques to be able to change any aspect of our subconscious patterns and behaviours. Most of what we do during the day is based on our subconscious programming, so when you're conscious mind is busy, your subconscious is running the show… with the tools of NLP you can quickly and effortlessly transform the things you think, feel and do to get better results in life.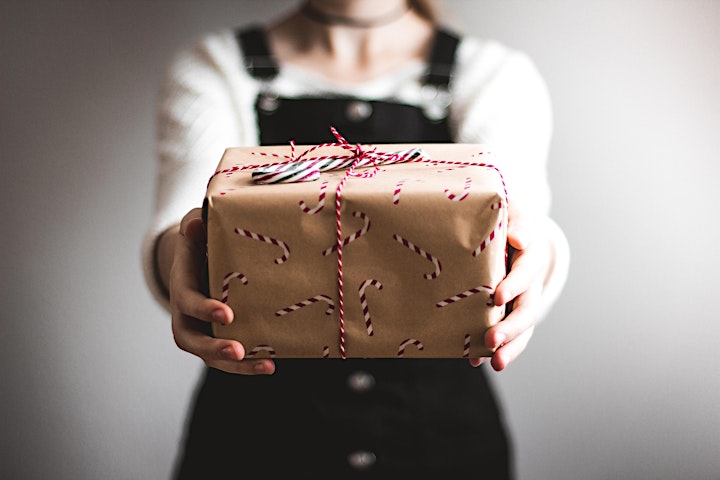 What Else Do I Get?
Unlimited FREE repeats of the practitioner training online or face to face
Weekly 90 minute NLP Practice sessions online with Jess and Nick.
Online resources and videos
Free membership to our NLP Graduate Facebook community.
£250 off your master practitioner training for everyone you refer to the practitioner training who pays for and completes the training.
Discounted coaching rates with Jess or Nick.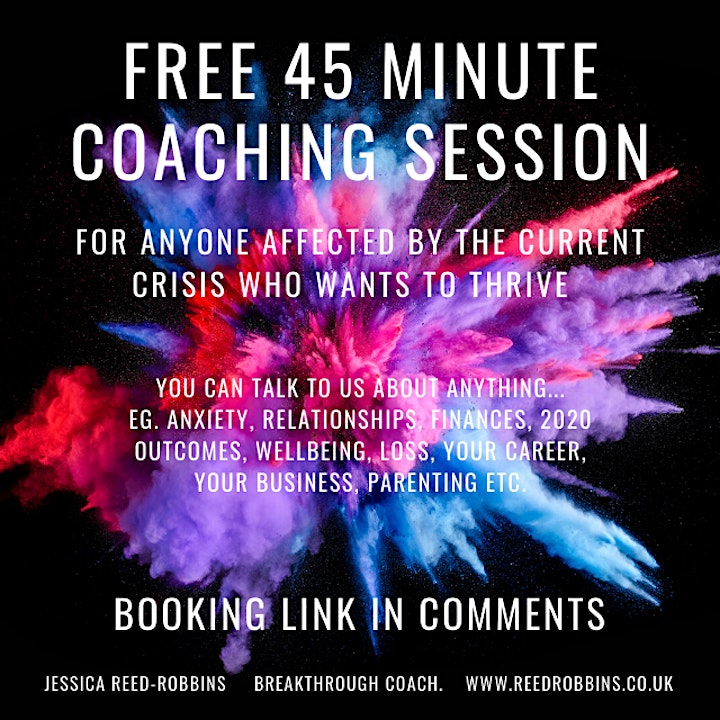 In The Meantime Why Not Try...
a FREE 45 Minute Coaching Session
If you would like to experience the power of NLP before or after the training, feel free to register for a free 45 minute coaching session with either Jess or Nick.
You can talk to us about anything you want to achieve or a problem you'd like to overcome. It doesn't have to be related to the current situation.
A 45 minute coaching session will allow you to experience the power of NLP first hand. There is no obligation to have any further sessions or sign up to anything after the session. If you liked it, great! We hope you come back or tell your friends. But if it was just a one time thing, we cool!
We currently run free sessions every Wednesday between 11am and 9:30pm, so book your session at your convenience online HERE:
Download Our Products
Until 3rd December you use the code LOCKDOWNLEMONADE and download our products for a 50% discount HERE: If the code has expired please email me and i'll create a new one for you :)
TIME TO THRIVE
Over 30 free NLP & Empowerment Webinar Recordings
Recorded every week throughout 2020 after the first lockdown, open to anyone and everyone with an open mind who wants to be positive and thrive. No experience of NLP necessary.
You can review all past recordings via our free members area on our website. Just register here: https://jessicarobbins.wixsite.com/shop/time-to-thrive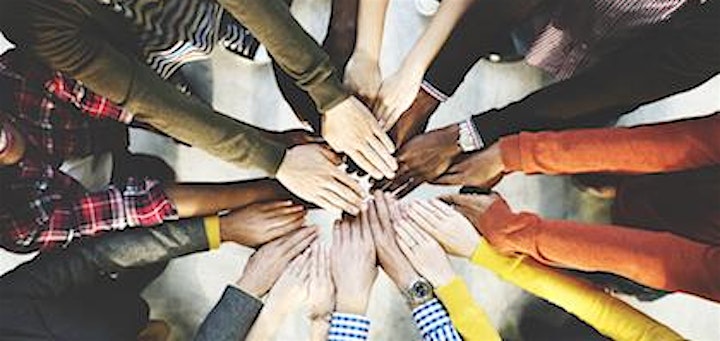 Contact Us For A Chat
Call Nick on 07899 990256
Or email jess@reedrobbins.co.uk for more information.