7 Steps to Delivering a Successful Presentation
Description
7 Steps to Delivering a Successful Presentation
Do you feel nervous or shy about presenting? Do you avoid delivering a presentation – which has led to a potential loss of sales and new business?
With Desi Christou, Desi Christou Associates

This workshop will equip you with powerful presentation techniques and mindset exercises to help you become more effective in business, win clients more easily, and feel confident and empowered. It will help you:
Be more comfortable and confident in public speaking
Alleviate self doubts and nerves around public speaking
Transform negative thinking into a positive thought process
Understand how to feel more confident and empowered in any situation
Become a magnetic presenter when in a meeting, at a networking event or when delivering a presentation to small or large audiences
Learn powerful postures and gestures to capture your audience
Develop a more powerful and positive mindset in business
This is an interactive session, using powerpoint presentations including a combination of teaching concepts and group exercises - and you will have fun along the way! Workbooks will be provided.
Presenter Profile: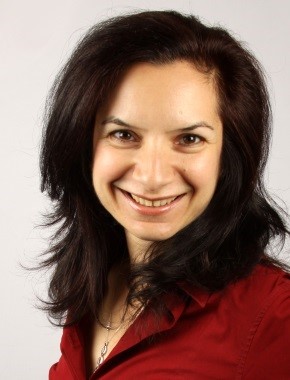 Desi Christou, Desi Christou Associates
Empowerment Coach, Presentation Trainer, Speaker, Author
Desi is a highly sought after empowerment coach, presenter and author and has successfully run her own business since 2008. She has also written a book called "Win Clients with Ease: Discover the Powerful Mindset Behind the Scenes"
Her areas of specialism include delivering confidence building, mind coaching and presentation skills training to companies, small business owners and 1-2-1 coaching to individuals to help them develop a more powerful state and quality of mind to attain greater levels of both personal and professional happiness, fulfilment and success.
Desi enjoyed a successful career spanning nearly 12 years in the TV Production industry as a TV Producer employed by ITV, BBC, Sky, Channel 4 and some of the top UK independent production companies. She worked with well known public figures such as Chris Tarrant, the late Terry Wogan, Anne Robinson, Davina McCall, Paul Ross, Melinda Messenger, Dame Edna Everage and Neil Morrissey to name but a few.

To access member discounted ticket please call 020 8443 5457 or email info@nlcce.co.uk for the promotional code