Description
Dwain is an experienced public speaker. He has delivered over 1,000 key note talks and will share his seven killer tips that will make all your presentations better. He will show you how to structure and improve your delivery for an interesting talk, presentation or workshop.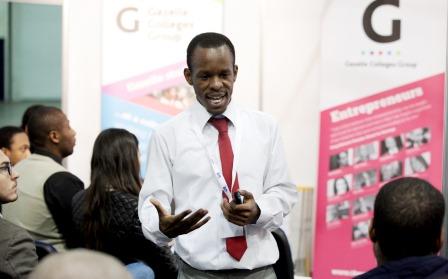 This workshop is for anyone that wants to develop their communication and speaking skills. This is also for you if you want to know how to get over any nerves you have speaking in front of a crowd and you'll also get insight into how you can get paid for speaking.
---
Please note: Cancellations via Eventbrite may be made up to 9am on the day of the seminar.
As we do not admit latecomers, or allow refunds to those who are late, please allow extra time to locate the City Business Library, if this is your first visit.