7 Steps to Success: Quit self-sabotage & fulfil your potential in business
Description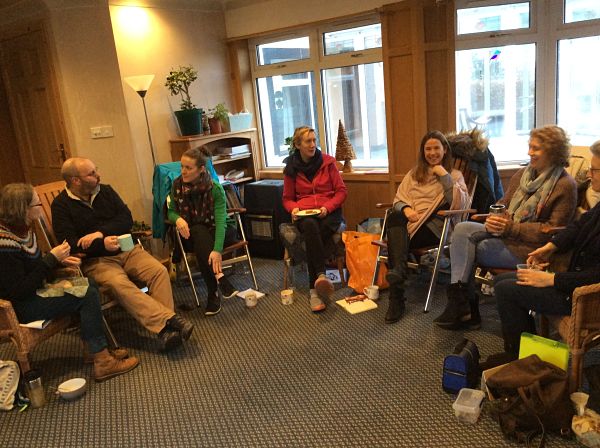 7 Steps to Success : How to quit self-sabotage and fulfil your potential in business.
- - - - - -
This is a pay-what-you-can one day workshop, where you can learn how to identify and remove the self-sabotage patterns that keep you stuck, so you can grow your business and fulfil your potential.
7 Steps to Success:
Over my 10 years as a coach, I've seen many small business owners, people with valuable skills and wisdom to share that make a real difference to others, who struggle to grow their business to a level where it can sustain them.
What gets in people's way and prevents them growing their business is often sub-conscious; it might be money stuff (eg not charging enough, feeling uneasy asking for money), fear of visibility, fear of success, fear of failure and/or a host of 'stories' from their past that undermine their confidence in their own abilities and potential.
At it's core, this workshop aims to cut through the 'noise' and get to the heart of what's really going on for you in your efforts to grow (or start) your business.
Through group and paired discussion, teaching, and some fun yet powerful exercises, this workshop aims to open your eyes to your own pattern of 'self-sabotage', and enable you to break free. You'll discover your inner resources that will be your champions in reaching new levels of growth and success in your business.
I'm Ann Brown, and I want to invite you to come and join us for this one day workshop.
- - - - -
Price: £15 deposit + Pay What You Want at the end.
What does this mean? You pay £15 (plus fees) to secure your spot. And then you get to enjoy the workshop and, at the very end, you can pay me whatever you'd like to pay. Were I to charge full price, you'd pay £100 for this workshop, but I also want to keep it accessible to those who can't afford that amount.
It's an honest-to-goodness, decide-at-the-end, no funny business, pay-what-you-can/want deal.
OR: I've made an option for you to pay 3 instalments of £33. If you'd like to pay the full market value of this workshop, but want to spread those payments out, choose the 3-pay option! You'll be charged £33 now(plus fees), and then you'll receive an invoice from me for 2 more payments of £33 in each of the following two months.
OR: I've also added the option to simply pay a flat £100 market value fee for the workshop upfront. If that feels good and convenient for you, please choose this option. This is something I'm trying out, but either way is fine with me.
- - -
Here's who this workshop is for :
You're a solo business owner in a service business, perhaps a coach, trainer or consultant, who wants to make a big difference in the world through your work - but you're still playing small.

You're making some money and you look successful on the outside, but inside you know that you're struggling with self-sabotage, procrastination and avoidance of the activities that you know would bring you more success.

Your business has become a slog, and you know there's so much more that you want to achieve, yet you don't have the time, energy or motivation to take those actions you know would make all the difference for you.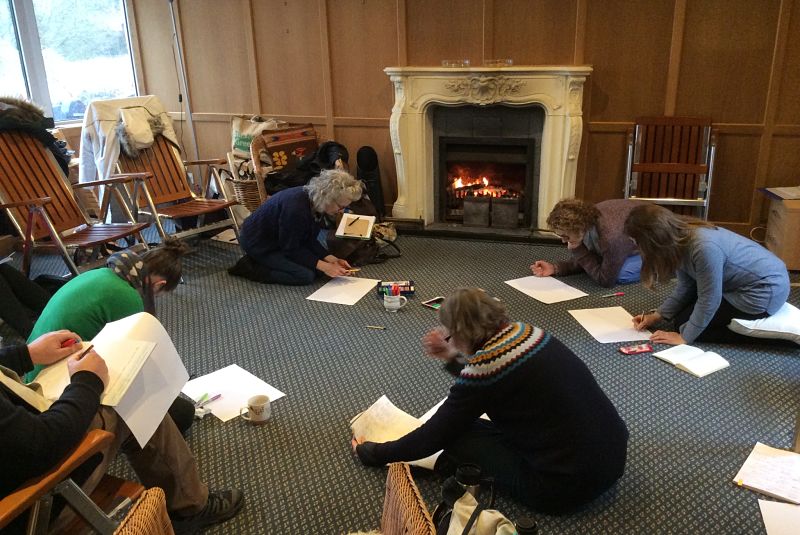 While mingling with like-minded peers, you'll learn:
The 7 Steps of my MINDSET process, to enable you to stop struggling, procrastinating and playing small.

Ways to empower your business vision and take clear focussed action without getting distracted.

How to identify and overcome the mindset 'gremlins' that keep you trapped, and how to shift your mindset into a higher gear.
What to bring:
Pen and paper.

Money: cash or credit card (I'm also happy to accept a promissory note from you so you can pay me via Paypal or bank transfer when you get home).
A reminder about mobile phones:
Please remember to put your phone on silent or even turn it right off. I encourage you to make the effort to be really present in the room and at the workshop. You can check for updates in the lunch and tea break if you need to!
What does the day look like?
9.30 - 10am - Arrive, settle in.

10 - 11am - Workshop

11am - 11.30 - break out pairings / tea break.

11.30 - 1pm Workshop

1pm - 2pm - Lunch

2- 3.30pm - Workshop

3.30pm - 4pm - break out pairings/tea break

4 - 5pm Workshop
What if I can't make it but I've already registered?
Your deposit is refundable until one week (seven days) before the date of the workshop you plan to attend. Just drop us a line if you need to cancel – though we hope you don't! If it's within seven days of the workshop, your deposit is non-refundable, but we'd still appreciate a heads-up if you can't come so we aren't expecting you.
What if I have to leave early or arrive late?
When you register, I am trusting that you understand that attending the entire day of the workshop is important, that coming late and leaving early has an impact on the group and the facilitator. Coming for part of the workshop takes a space away from someone who could have been there the whole time. If you absolutely have to leave early, please make sure Ann knows as soon as possible.
Once registered, and a couple of days before the workshop, I'll email you with further details, including clear directions on how to get to the venue etc.
If you have any questions, feel free to email me at hello@happybeingyou.com , otherwise I hope to see you there!
Take care
Ann Brown,
founder happybeingyou.com.