Description
7 Weeks to an upgraded Mind! £1500,-
Mindset 2.0 -Dr Joe Dispenza Pilot Progressive
Overcome your limiting beliefs & achieve more health, wealth and love in 2018!
A 7 weeks workshop using Dr Joe Dispenza's meditation techniques to remove mental blocks that are stopping you from achieving your full potentials.
WHO IS LAZO FREEMAN?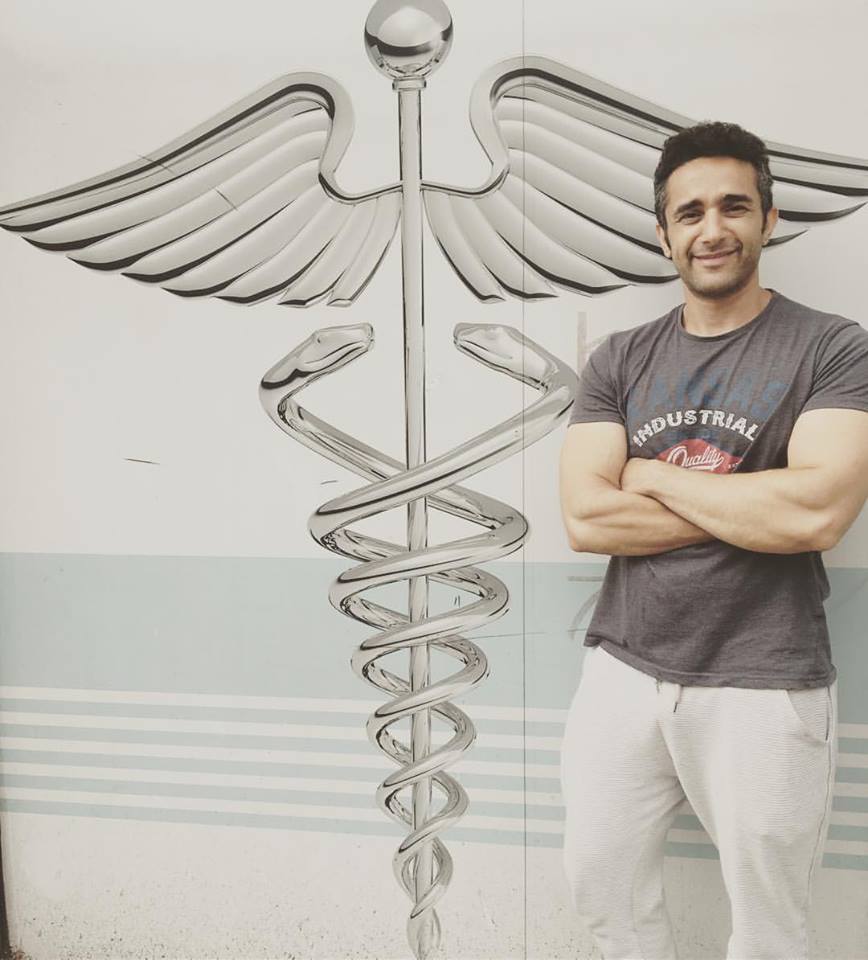 My name is Lazo Freeman and I am the co-founder of Uraeus Wellness. Together with an exceptional team we support and improve the health and wellbeing of individuals who refuse to live by limitations in life.
I'm a UCL trained and qualified biochemical engineer and have in the last 15 years dedicated my life to coaching high achievers in improving their health, wellbeing and their life in general by focusing on specific goals.
In 2016, we won the Innovative Training Programme of the Year and have since offered the Freeman principals to thousands around the world. I also speak at verious organisations and events including the YPO and have worked as a Strategic Partner of UK Active. I am a big promoter of health education and believe that it is the first step in improving the health of not only this generation but of many generations to come. I am therefore actively involved in promoting this idea to the Ministers in Westminster.
Additionally I am part of Dr Joe's elite teaching group -1 of 10 people in the world chosen to pilot teach Dr Joe's materials.
WHAT IS THIS COURSE ABOUT?
This course is an evidenced-based behavioural change workshop created by Dr Joe Dispenza using the material from his Progressive and Advanced workshops.
Its purpose is to help you remove your blockages in life that are preventing you from being your happiest and most profitable self. This is done through meditational techniques.
Dr Joe Dispenza is a world authority on removing the unconscious patterns of behaviour. He has constructed this method through his background as a Neuroscientist and chiropractic Doctor; he has brought together this programme through an evidence-based approach to behavioural change. Dr Joe has taken thousands of brain scans of what makes things work in people's brains and what doesn't as a result Dr Joe has discovered how to make your brain 'coherent'. What this simply means is to make your brain function in its best way possible.
In order to get these incredible results, Dr Joe Dispenza has taken all the best parts of cognitive behavioural therapy, mindfulness, hypnotherapy, mental rehearsal and neuro-linguistic programming and put them together in a smooth and complete way to help you erase the negative emotional patterns in your life and visualise the new ideal way that you wish to live.
Can this workshop really help you?
Do you have any blockages around money making that you would like to remove?
Do you wish you could change your body but have almost given up hope?
Do you suffer from emotional trauma from the death of a loved one or end of a relationship and can't quite get over it?
Do you LOVE the idea of being present in the moment all the time?
Do you suffer from anxiety and wish you could feel liberated from this feeling?
Does your professional life require knowledge of persuasion/influence or behavioural change?
Do you procastinate? And instead of acting, spending too much time worrying about the future?
Do you wish there was a practical way to get rid of certain emotions in your life like anger, fear and anxiety and replace them with wholeness, gratitude and joy?
Do you ever go on autopilot and watch yourself doing self destructive behaviour but are unable to control yourself?
If you answered yes to any of these, please read on, because this workshop can help...
COURSE PROGRAMMING
Month 1 - The First Awakening




Module 1 - Learn about the quantum model of reality, From thinking, to doing to being

Module 2 - Change your personality to create a new reality,
You are more then your brain, thoughts and mind
You are more then your emotions, felling and moods
Module 3 - Changing your deep unconscious programs;
Creating new habits and positive skills,
Changing your attitude, beliefs and perceptions

Module 4 - Entering the Operating System; Coherence, Brainwaves and Meditations
Biological model of change: Metacognition and Mental Rehearsal
Month 2 - The Ascension

Module 5 - Overcoming and thinking greater then your environment
Overcoming and thinking greater then your time
Overcoming and thinking greater then your body
Module 6 - Stress and moving from survival to Creation
Working the energy centres of the body
Module 7 - Tuning into future potentials and lengthening time.
COURSE DELIVERY
This course will be a hybrid online/offline mix,

All the lectures will be recorded, they can be watched live online, from distance OR you can personally attend the lectures. So no need to worry if you are travelling on some of the dates. You won't miss any content and can also attend live remotely!

There will be learning materials provided and you will have homework to do.

The course will be 35+ hours of learning with LAZO FREEMAN & Uraeus Wellness team, including a weekly group check-in call. The teaching will be very practical with approximately half of the class dedicated to the theory and the rest to getting the experience.

The days are on Saturday afternoon at Anglo Educational Services, 45 Russell Square, Bloomsbury, London WC1B 4JP, the reason why we choose the weekend is because it's a few hours to really retreat from your life, where you're not stressed out with work and you will be able to step into the quantum world, where your power to manifest cool and wonderful things becomes far more powerful as you're not drawn to old places, people, and environment and out dated thinking that no longer serves you.
There are 3 different ways to pay to join the course;


£1500
Can be paid in 3 instalments
Limited Time Offer:
£949 -if booked before January 5th 2018!
Can be paid in 3 instalments


BEST DEAL...limited time offer!

£649 if paid in full now.
ONLY 10 tickets available at this price!
(Update: 3 left)
Offer expires 05/01/2018

For more enquiries or to book a consultation, please contact Patrick: 07906 060981
COURSE DATES

Saturday afternoon.

27th January

3rd February

10th February

17th February

24th February

3rd March

10th March
BACKGROUND STORY
Those who know me well, know my fascination with transformation and what it takes, and I spent the last 15 years of my life trying all sorts of techniques out in the field with thousands of people and hundreds of trainers. I've seen the worst and the best. I know what gets AMAZING results and who to really learn from and where not to waste your time, money and energy.
In 2016 I was chosen to be part of an elite group of coaches under the supervision of Dr Joe Dispenza, in the 'Information to Transformation' group. Part of the group was being flown to the United States and having the privilege to learn from my incredible teammates, who were; PhD psychotherapists, NASA engineers and the best of the best in the world of coaching.
We were then given the opportunity to collborate to design and pilot Dr Joe Dispenza Progressive programme, whereby I took 20 enthusiastic students to delve deep into their subconscious mind, to question the nature of reality and more importantly, how to play the game of life.
To say these students had great results is an understatement. Their lives have now changed forever, from accessing more money, more success in relationships, finding their purpose in life as well as a deeper connection to who they really are.
The benefits of this programme are astronomical for those willing to do the work. As long as you are ready and willing to get out of your own way, as long as you make time to go deep inside of yourself and to remove the blocks, beliefs and fears that are blocking you right now. The only person in the way is you. You are your own worst enemy, and this programme teaches you how to turn your greatest foe into your best ally.
We met every Sunday afternoon, a temporary retreat from your life to go in so deep as a group that they came out a new person, and this happened every week over the summer. To the degree that you change from within, reality outside literally changes. So when you are part of this programme you are going to see miracles, magic and manifestations.
Life becomes a game you now love to play, you start to understand the rules and laws of this universe and all the dumb mistakes you've been making all along. I know because I realised the same thing!
For those reading this right now and thinking this is a little out there, that's just your ego trying to protect you from leaving your little box of your known and predictable reality that you know as life. The truth is this matrix we live in is built on the unknown and to understand the science of the unknown is the only way to live a truly happy life. All the BEST things in life come from the unknown, depending on how your thoughts are aligned. I will teach you how to align your thoughts to help you consciously create the reality that you want, one of happiness, health and abundance.
WHAT OUR PAST STUDENTS HAVE TO SAY?
IN THEIR OWN WORDS...

JORDAN TURNER
There are a lot of positives to take from this course, I find the course has blown my mind with the results I got……
I feel so much clarity for my future, how I want to feel, what I want to do, its like I was able to change my internal chemistry with a click of my fingers, what is the greatest expression of Jordan……. Even when life isn't going well with friends family, even with the struggles, I can see the beauty in it, and still be excited for the future and see that challenges are there for me to grow and I can see it in the moment.
I am having cool manifestations coming in too, even goals I had set for my 3 year plan, I managed to do that in three months. I have met the right people at the right time to do the things I don't want to do, I landed some star clients in my business, even someone who is very well known.
Things just start happening, you let go of what you want to happen and it can just come into your life.
I am from a boxing background and from a work my arse off background and its great but at the same time the course taught me how to be able to surrender to something greater, either myself, a vision of myself as better, or even the divine, or energy whatever you believe in. It doesn't matter, but it allows you to let go and park the analytical mind and be playful and enjoy life.
You can like be two people at once, you can be the work hard warrior but be relaxed and playful at the same time. One of the reasons I got such good results was having faith in the process and not holding back and just chucking yourself into it.
The biggest thing its done is its allowed me to be more authentic, a lot of the time you hear about mindset and people think of positive thinking but that's bullshit unless you FEEL positive and what this course done is it went beyond that and helped me to connect to positivity. I was able to connect to who I am better, and feel like an authentic expression of myself, have more faith tomorrow is going to be a great day. I can focus my attention so much more. Its not all being light and tree hugging with this mediation, I'm physically stronger, less tired, less stressed.
In the past I used believe that making money was difficult but now I have overcome that and am actually very close to having the freedom feeling around money that I always wanted.
I had so many cool random experiences, got better results in my business, just better everything.
I would recommend the course 100%, everyone needs the course, its more of a case of who I wouldn't recommend it to, someone who is holding on too tight to their old self, who are not open to change, not open to express themselves. Don't get me wrong it will help all that but the person who will benefit the most will open up and be playful and challenge themselves and a person who wants more out of voice.
Its not just chasing something some empty achievement this is something you hold in your heart.
JELENA STASISEVIC
It was a stepping to me rather than a final point, it opened the doors to me that I wouldn't ever have found if I didn't do this. I am learning more spiritual ways about myself. This course helped me to apply positivity in everyday life, which all the books talk about but never show you, how to deal with life and every emotion and the things being thrown at you and how to reframe things to positive. You helped me to do it for myself and even flipped something for me that I had been struggling with for the last five years in just five minutes.
So, its this course that made it happen for me, the daily practice. Asking the right questions was the best part. We have to ask the right questions to get the right answers.
I am removing the voices of negativity, not just listening to beauty anymore, I let go and open myself to the unknown. That was the biggest thing, this was a massive important stepping stone in my life.
It took me 9 years to get my driving license but on this course I overcame my fear of driving.
I know this is not the end of working on myself but its an unreal stepping stone for me.
It was much more powerful to meditate in a group rather than on your own and you can tell that there is something bigger out there that we can't see but can feel.
I would recommend this course to people who odn't know how to change things for themselves in their life. If you're lost and you're not sure, you should look at it, only positives came out of it.
RORY HODGES
I came into the course wanting to sort my head out, through growing my business it's brought a load of stress, and I felt like I wasn't prioritising myself and putting myself first, I put my business first and my clients first but suffering for it. Since doing this, I learnt how to control my own state and space, and look after myself, as a result, I have been much better working in my business and I have been more organised and more effective and stuff like that.
For me the biggest take home was the ability to take control of my life again where I was letting other things take over.
When it comes to my business earnings, that's improved and I put it down to the confidence I gained from doing the meditations. I eliminated a lot of self doubts, around my earning potentials and my clients. I have given myself the belief back through the meditations and increased my income so that I can live the lifestyle I want to live. I'm doing 2.5x my profit in the business at the slow time of the year. It's come purely from me, the clients have always been there but I had the confidence now to pull the trigger.
I would definitely recommend the course, when I first came on, its because there was there something I couldn't put my finger on that was holding me back from achieving my potential. That drew me into wanting to do it, I'd recommend it to people in the similar position to me, if you're in a position you believe that something is holding you back from their potential, whatever it is. Being able to unlock your potential, this course is what you need to do.
ORSOLYA KOVACS
My friends realised I was much more positive, open, relaxed and that I like myself and love who I am going to be in the future so I am not frustrated about everything anymore.
My main goal was around my business and to get it in the right place, at the moment I just see my future and business together and I couldn't see it before. I have more confidence as a businesswoman than ever. I am getting there.
Since starting I got more excellent clients signing up long term, so that's nice.
If you do the work, everything comes into place. You have to make some sacrifices with sleep sometimes and you don't want to do it sometimes but if you do it everything is going to be better.
Before starting, I felt something had to change, I knew something had to change, I wasn't negative but I couldn't find myself and couldn't see my future and I was hesitating about everything. I was really struggling about money but thanks to the meditations I am much more open and people are just smiling at me for no reason, Im just giggling to myself sometimes, I am very grateful for small things in life, like the sun shining.
One time I just started to cry for no reason but that I got to be in a beautiful moment.
I met my niece in kindergarten and I started crying for so no reason other than I was grateful to be here.
Through the beliefs meditations, I became more confident, I was struggling to let people go who weren't fitting into my life or people who didn't want to be with me anymore and I could just let them go. I have more time, I have more freedom basically. I can just switch off my mind and its not constantly thinking of something. If I hear voices of negativity there is a stronger positive voice in there that overrules them.
MATT FARR
My business is doing better than ever before, I'm the busiest I've been for about 5 years. So yeah, its awesome.
I've had other sales & clients come in, clients who hadn't done business with me for a long time. I have a lot on now and am charging a decent amount of money.
The most positive impact, I'd say I am more able to have more peace of mind, to let stuff go. I experience a lot more gratitude which was one of my goals. I have seen improvements in my finances, definitely, I've had 3 new clients start with me, all big big clients that doubled my income!
My home situation has been resolved, I had been having some troubles with my landlord, which saves me a load of money in the next 12 months, so its another financial thing that has resolved. So making more money and saving more money.
I definitely built a strong positive habit, discipline of meditation which I will look to maintain long term, which is really good, as I've always had a, stop start stop start relationship, and there's a lot more commitment that I never had before.
Speaking about gratitude; So, the effects of that, I just feel a lot lighter. A lot more, I mean it's a combination of that and letting stuff go and surrendering, its been two things I really wanted to take on and I find I'm a lot more trusting that things will work out even if I cant see how it will work out I have faith and trust it will work out in my best interests. That knowingness is another way of putting it. I guess, a lot of what has shown up, especially in the last month, with the work on gratitude, that has shown up financially, things that have come my way, my landlord issue, its down to my state of gratitude.
I feel energy a lot more, I pick up on peoples vibe a bit more, what's going on with them. My new house mate moved in and I didn't know why at the time but I felt all this resentment but nothing had happened, nothing had been said, but I felt a bitterness towards me and he approached me for a chat, he shared some grievances he had since he moved in. I was picking up on his feelings, does that make sense? I wondered why I was feeling this way, yet I had perceived it. So I am more perceptive and empathetic than ever.
I would absolutely recommend it, I already have! I would definitely recommend it. I would recommend it to people who are, really, sorry I'm a little bit out of breath, I'm climbing Everest next month, a trip I didn't know I'd be able to make until I got my finances sorted, I would recommend this to anyone who is really looking to take their lives to another level and to transform whatever area they want in their life and create new opportunities and be the source of it all!


YOU TOO COULD EXPERIENCE AN UPGRADED LIFE!!!


LIVE YOUR POTENTIALS IN 2018!!!
Best investments are investments in yourself...if not now, when?
Don't look back in 2019 and WISH you had made a change! CHANGE NOW!