Description
Join the Corporate eLearning Consortium, Charles Jennings and Towards Maturity as we launch the very latest report on 70:20:10.
In this half-day session you will discover why 70:20:10 is such a valued tool for gaining measurable results for business and we'll be debunking the myths of 70:20:10 to help you gain the info and resources you need to introduce 70:20:10 practices to your business.

Please note: This event is for L&D and HR professionals with responsibility for training and development within their organisation. Independent consultants are invited to contact Harri Le Claire on 08451 707700 to discuss attending.
AGENDA
9:00 - Coffee & registration
---
9:30 - Introductions & expectations
Martin Baker, Corporate eLearning Consortium
---
9:40 - 70:20:10 myths v reality
Ground breaking research reveals that the 70:20:10 approach makes a startling difference to business results Laura Overton, Towards Maturity
---
10:20 - 70:20:10 for 100% performance
What L&D professionals need to do to make 70:20:10 work in practice, according to the latest research
Charles Jennings-
---
11:00 - Coffee & networking
---
11:30 - How to help managers in the flow of work
Martin Baker
---
11:45 - How to shift the skills of the L&D Practitioner
Charles Jennings
---
12:00 - How will you achieve 100% performance
It's your move - Take your next steps towards reaching 100% performance
Charles Jennings & Laura Overton
---
12:30 - Q&A
Martin Baker, Charles Jennings & Laura Overton
---
13:00 - Close



SPEAKERS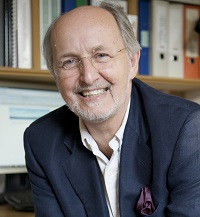 CHARLES JENNINGS
Charles Jennings is a leading thinker and practitioner in innovative learning and in building high performance strategies and solutions. He is known for his work with the 70:20:10 model.
Charles works as a consultant to organisations across the world, helping them transform their people and talent strategies.
Charles is a director of the Internet Time Alliance, a co-founder of the 70:20:10 Institute, and a director of Duntroon Consultants.
His background includes roles as the Chief Learning Officer for Reuters and Thomson Reuters, as a business school professor, and as advisory board member for international learning, performance and business bodies.


LAURA OVERTON
Laura is the MD of Towards Maturity - a not for profit benchmark practice that provides independent research and resources for anyone interested in improving the impact of learning technologies at work. With over 2 decades of experience of implementing learning technologies in the workplace, she works with government policy makers representing employer interests and has contributed to initiatives associated with the UK's Sector Skills Councils, and the European Commission.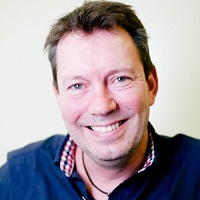 MARTIN BAKER
Martin Baker has been involved in eLearning for more than 20 years and is a passionate advocate of the benefits of collaboration. He's regarded as being one of the top ten most influential people in eLearning in the UK. Martin is the founder and CEO of The Charity Learning Consortium – a unique group of UK based charities collaborating to make eLearning both affordable and effective. He's also the founder and CEO of GivebackUK, a not for profit organisation launching a free video learning library for the UK's third sector in 2016.

VENUE DETAILS

https://www.grangehotels.com/hotels-london/grange-city/map-and-travel-info/