Description
Practical ways to overcome learning transfer challenges.
For learning to make an impact on the performance of individuals, teams and across the organisation, it needs to be put into practice. Dr Ina Weinbauer-Heidel has drawn widely on the research into effective learning transfer and distilled the results of this research into 12 levers to enable learning transfer.
We'll explore the ideas found in Dr Ina Weinbauer-Heidel's book 'What Makes Training Really Work: 12 Levers of Transfer Effectiveness'. While you don't need to have read the book to benefit from, and contribute, to our session, you may well want to take a look.

Contributors
Our L&D team will facilitate this Cake Camp.
About Cake Camps
CIPD Manchester Branch Cake Camps are an ideal opportunity to meet other L&D professionals in a relaxed and informal coffee shop environment to share ideas & experiences.
The format is simple; you'll sit in small groups, and each contributor will have between 10 – 15 minutes to host a conversation on an aspect of the evening's topic.
Once the time is up, contributors will be asked to move onto the next table to talk about their topic with the next group. The event will come to an end when all the groups have had conversations with all the contributors.


Follow our hashtags
#LearningTransfer #CakeCamp #CIPDmcr
Bookshop Café
Available for purchase at Chapter One's adjoining Bookshop Café: dark-roast coffee, loose-leaf tea, cold drinks and delicious homemade cakes (vegan and gluten-free treats plus a variety of non-dairy milks).
We look forward to welcoming you,
Learning & Development Group
CIPD Manchester Branch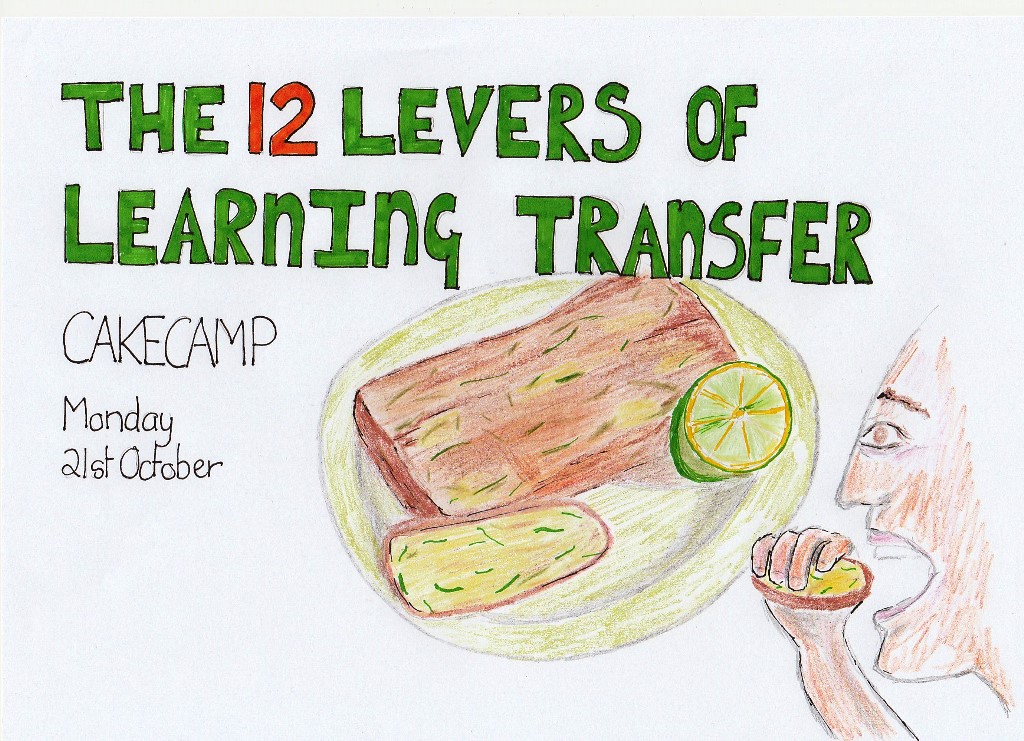 ---


Additional information


Invoices
VAT is included in the price of your ticket and tax invoices will be available for download once payment has been processed.


Cancellation Policy
If you find you are unable to attend the event, please give at least 7 working days notice. You can cancel your ticket via the Eventbrite desktop site or send us an email and we will cancel your ticket
Photography
Professional photography and video production may be taking place at the event, and these images may be used on future promotional materials for CIPD. By attending the event, you are giving your consent for your image to be used on any CIPD promotional materials.


Programme of Activities
You'll find our programme of activities for 2019-2020 together with information about the CIPD Manchester Branch committee, articles, news and more on our website.


All you need to know
Access all our useful links in one place.
Event tags
Learning Transfer