Description
On Wednesday 27th November at 6.30pm, join Katie Brosnan and Rachel Burlington at Heffers as they celebrate the launch of their new books Gut Garden and Into the Forest.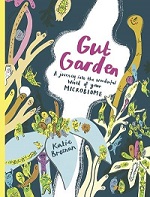 'Gut Garden' by Katie Brosnan
Within our bodies hides an entire world of organisms called microbes. They digest our food and protect our immune systems, and without them, we would die. Through Katie Brosnan's personable illustrations, we follow the digestive process from the moment the food enters our mouths to the moment the waste leaves our bodies. Along the way we are introduced to a variety of microbes - good and bad - and gain an insight into the vast ecosystem that exists inside us.

Scientists are only now beginning to comprehend the significance of our microbiome. This is a gorgeously presented introduction to a most fascinating scientific frontier.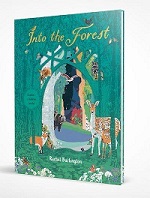 'Into the Forest' by Rachel Burlington

An adventure awaits you under the trees as you turn the delicately crafted cut-through pages. Watch as animals, big and small, scamper and scurry in their atmospheric woodland world. Can you see the baby deer and its mummy in the clearing?
The beautifully shaped cut-through pages invite you deeper into the heart of the forest as the seasons, time of day and colours change.
Ideal for reading aloud, this stunningly illustrated novelty picture book is an irresistible treat for nature lovers, young and old.
The launch is free to attend but booking is essential as spaces are limited.
Like this? See a full list of our forthcoming events by clicking here.