About this Event
Are you passionate about learning?
Want to become part of a supportive learning community?
Want to meet like minded business owners and professionals?
Utilise your lunch break. ..join us for our Lunch & Learn sessions and you will:
- Get in, learn and get out all within 47MINUTES
- Come away with instant action points to implement in your business
- Meet other business professionals who love learning
- Feel motivated and look at your business differently
- Eat a light lunch
Limited spaces so please book.
We start learning at 12.30 sharp so please make sure you're here to start on time!
47MINUTES:
- 25 minutes workshop and action planning for your business
- 22 minutes lunch , network and chat about the session
Planned Schedule, every 3rd Wednesday of the month:
Wednesday 20th November
Topic: How to check your accountant is doing what they should be doing; an insider's guide to choosing & getting your accountant to work harder.
Presenter: Daniel Bennet
Wednesday 18th December -
Topic: To Be Confirmed
Presenter: TBC
Wednesday 15th January -
Topic: To Be Confirmed
Presenter: TBC
Wednesday 19th February -
Topic: To Be Confirmed
Presenter: TBC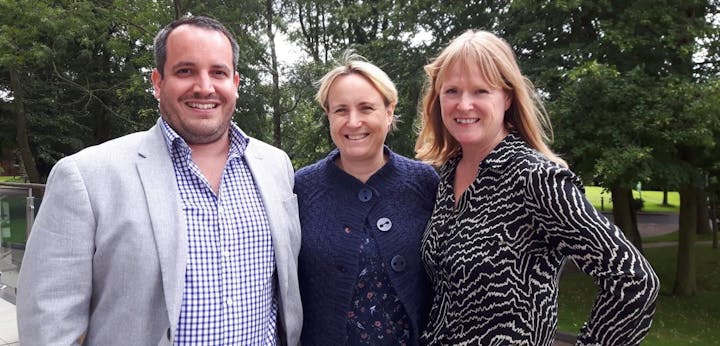 Daniel Bennet, Kerry Malster and Tracey Wright are keen networkers who are passionate about learning. All three are also members of the local Melton Mowbray Enterprise Group .
Any profits made from 47MINUTES will be donated to the Melton Mowbray Enterprise Group which supports local Melton businesses through education and bursaries. Read more about Melton Mowbray Enterprise Group here