Cheque processing and fraud prevention in a post-COVID-19 world The latest on Cheque Imaging, Image Quality Assurance and Fraud Prevention
About this event
7th Annual Cheque Imaging Conference
'Hybrid' Event - In person at the RSA or Online stream
Fighting Cheque Fraud, Improving Cheque Imaging Quality, Maintaining a Scanner Fleet
The topic of cheque imaging has been gathering pace in the UK since the launch of the cheque Image Clearing System (ICS).
The TALL Group and Digital Check Corporation, a worldwide leader in the manufacture of cheque scanners, would like to take the opportunity to provide you with an update on the current status of the clearing system in the UK, how cheque imaging systems are working in other countries and the efficiencies that can be achieved through image and remote deposit capture.
The 7th Annual Cheque Imaging Seminar will include presentations from a range of speakers across the event.
We will also demonstrate the latest developments in automated fraud prevention tools for collecting & paying banks, alerting operators to potentially fraudulently altered or counterfeited cheques. Our team will illustrate ISF's (Image Survivable Features) as a further effective deterrent to counterfeiting.
You will have the opportunity to put questions to our team through on line questioning and discuss the ongoing challenges and opportunities of this image-based processing model.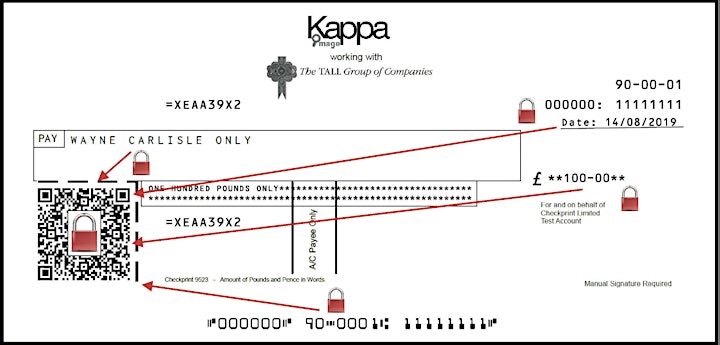 Organiser of 7th Annual Cheque Imaging & Remote Deposit Capture Conference
The TALL Group is a UK leader in the provision of security print & secure payment solutions. These include both paper and electronic services. TALL Security Print, Checkprint and DLRT together form the TALL Group of Companies.
The TALL Group holds a unique position as a trusted partner for security print & secure payment solutions. We supply UK's major banks, blue-chip companies, retailers and print management companies.