Description
>>> This Event is Sold Out - Access Only For Registered Guests - Thanks! <<<
A BETTER WORLD. POWERED BY WOMEN
The Women's Social Leadership Awards were set up in 2007 to recognise the achievements and resilience of women using innovative and bold solutions to solve social and environmental issues.
Now in their seventh year, these prestigious International Awards run by Ogunte, are showcasing campaigners and social entrepreneurs in the UK and abroad.
This year's winners will be announced during an event supported by OLSWANG on June 4th 2013, at 6pm, in Holborn, Central London.
At the event three category winners and the People's Vote winner will be announced from the nine finalists listed below.
The winners will each receive business coaching and mentoring support, as well as media opportunities to help them further develop their work.
***OGUNTE WOMEN'S SOCIAL LEADERSHIP AWARDS 2013 FINALISTS***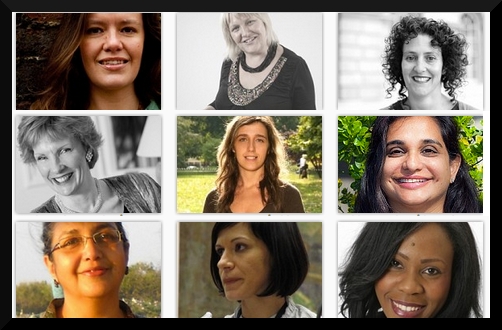 Finalists in the category "Social Business Leader 2013"
• Benita Matofska | The People who share | UK | @benitamatofska @peoplewhoshare
• Dr Jane Davis | The Reader Organisation | UK | @readerjanedavis
• Sofia Bustamante | London Creative Labs | UK | @olasofia @LonCreativeLabs
Finalists in the category "Leader in Campaign and Charitable organisations 2013"
• Akudo Anuanwu Ikemba | Friends Africa | Nigeria | @akudoikemba
• Brinda Crishna | VAANI - Deaf's Children Foundation | India | @VaaniDCF
• Madalina Mocan | Ratiu Foundation for Democracy | Romania | @madalinemocan @ratiucenter
Finalists in the category "Leader in the Workplace / Intermediary 2013"
• Jeroo Billimoria | Child Youth Finance International | The Netherlands | @JerooBillimoria @ChildFinance
• Kathryn Llewellyn | Positive Women | Wales & Swaziland | @kat_llewellyn @positive_women
• Marcelle Speller | LocalGiving | UK | @marcellespeller @localgiving
For further info about the awards, the finalists and previous winners, click here.
VOTE FOR YOUR FAVOURITE FINALIST: ENTER THE PEOPLE'S VOTE!
With guests speakers including
Melissa Sterry, Futurologist, co-founder Earth2Hub
Zoe Peden, founder of award winning edu-tech social business "InsaneLogic" and creator of MyChoicePad.
Suzanne Biegel, Founder Catalyst at Large, Senior Advisor at Clearly SO
***We are immensely grateful to this year's Judges***
Marilyn Mehlmann – General Secretary GAP International – Sweden
Khalida Brohi – Director Sughar - Pakistan
Lourenço Bustani – CEO Mandalah Global - Brazil
Adam Bates – Global Head of Foresight KPMG - UK
Vik Anderson – Director MixFits – UK
Spectra – Founder QWOC Media Wire- Nigeria – USA
Donna Morton – CEO First Power - Canada
Adital Ela – Director S-Sense Design – Israel
Roland Harwood – CEO 100open - UK
Jensine Larsen - Founder & CEO World Pulse - USA
The event is kindly supported by:


Place: Olswang London - 90 High Holborn - London
Date: Tuesday, June 4th 2013, 6pm start. 9pm finish.
Dresscode: Casual chic