Registration Closes on October 8th at 9am UK Time ~ 10 only tickets are available for this life changing seasonal cleanse reserve now ~
About this event
A guided healthy transition into fall with the ancient tradition of Yoga and Ayurvedic nutrition, herbal remedies and lifestyle.
Fall is about acknowledging that we're over-busy and overwhelmed.
Slowing down and restoring the body is the focus in Ayurveda to bring us back into better alignment.
It's time to get back into routine, clean up (cleanse), slow down, create healthier lifestyle changes and habits, self-study, and regular yoga and meditation practice to support the natural cleansing and detoxification process as well as a healthy immunity and nervous system.
According to the Ayurvedic & Kundalini Yoga Principles
The guidelines of the Ayurvedic Autumn Cleanse is to re-balance the excess of the element of Air in the body -Vata- following the principles of a monodiet; which means to create a daily personal formula and combination of meals supporting the individual lifestyle whilst cleansing body and mind.
The elements of the Vata season
In the Northern hemisphere, the season shifts from warmer and moist tending towards dry and cold in the autumn and winter – this is known as the Vata season in Ayurveda.
Vata Dosha is composed of air & ether and qualified by action, transportation and movement.
Vata is considered the "King of Doshas" as it energizes the other two Doshas (Pitta and Kapha).
Late fall and winter are known as "Vata season" because they are marked by some of the same qualities that characterize Vata: cold, dry, light, clear, and moving.
As long as these qualities are in balance, a person whose dosha is predominantly Vata will be healthy, creative and exuberant.
When an excess of Vata accumulates in the body and mind, the imbalance may manifest as physical or emotional disorders, including insomnia, dry skin, digestive issue, constipation and bloating, anxiety and sense of being depleted and overwhelmed.
All body types are vulnerable to Vata derangement during autumn and winter, but those who are predominantly Vata types need to be particularly vigilant about staying in balance.
Signs of a Vata imbalance include:
Dryness of skin, hair, ears, lips, joints
Dryness internally – bloat, gas, constipation, dehydration, weight loss
Dry and lightness of the mind – restlessness, dizziness, feeling ungrounded
Cold: poor circulation, muscle spasm or constriction, asthma, pain/aches, tightness
Roughness, especially skin and lips
Excessive movement: anxiety, fidgeting, agitation, muscle twitching, palpitations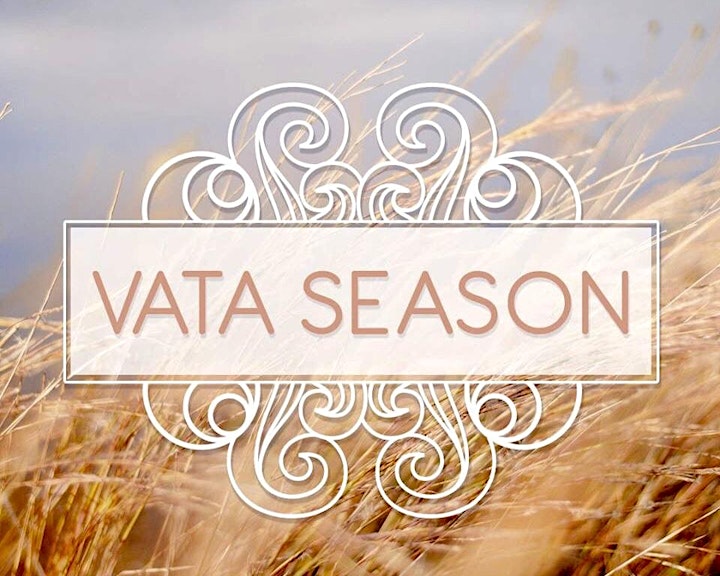 Cleansing is a journey
It requires time and dedication for the body/mind to adjust especially when coming from an unhealthy lifestyle.
Our ability to cleanse body and mind at times comes gradually and with incredible kindness so that the new inputs can be a positive change staying in your routine as new habits after the cleanse.
Depending on where you are at in your life here there's learning for your next step in consciousness.
Home made food and vegetarianism/veganism is highly recommended when possible as part of the cleanse as it deeply influence the outcome, however don't let you stop and contact me to co-create your own dietary plan, a small step is the beginning of a new journey!
Following this 8 days Ayurvedic Cleanse you will experience
- Aids digestion and absorption of food nutrients
- Igniting the digestive fire by giving a break to digestive system
- Reduce inflammation
- Lower sense of anxiety
- Improve the quality of sleep
- Highly support the bowel movement helping constipation
- Reduced bloating and IBS ( Irritable bowel movement )
- Aids circulation through a clean diet and yoga practice
- Strengthen the immune system
- Improve your relationships with food and emotional eating
- A deeper relationship with your Body
- Clearer thinking, positive thoughts and quicker response to Life -
- Ability to see clearly self sabotage in personal life and relationships
- Increased calmness and sense of well-being
- Many have experienced a sense of lightness in body, mind and spirit
- Weight loss and water retention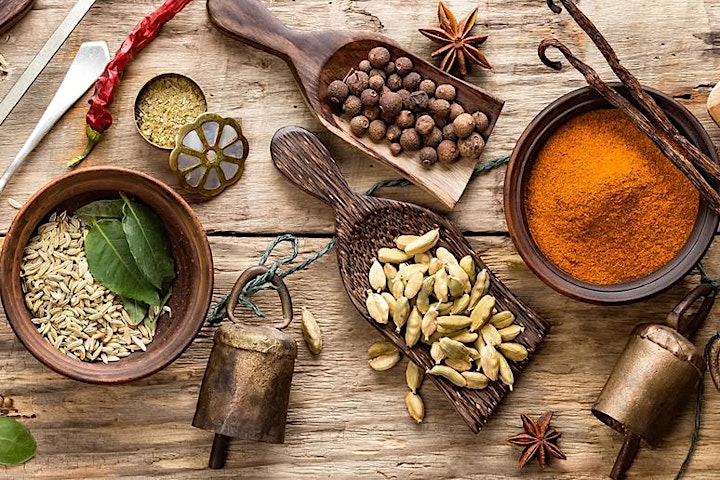 How does the cleanse work?
When the registration form will come through, participants will receive an email from the organiser requesting to suggest dates and timing for the first step of the cleanse, the Ayurvedic consultation.
( Which will take place between Sep 20th to October 8th )
During the consultation the practitioner will discuss and tailor a diet according to the routine of the patient.
The modification of the diet combined to a daily 60 minutes kundalini yoga and meditation evening practice the body and mind will be brought into harmony.
There are no dietary restrictions on kind food or quantities unless the patient presents major health problems, the aim is to reduce the vata imbalances listed above, each participant will have the benefits and learning from this gentle cleanse experience.
Seasonal herbal remedies might be recommended according to the body imbalance for the length of the cleanse or longer when necessary.
Who can take part in this cleanse?
Anyone willing to look after their physical and mental health.
Ready to gradually change their lifestyle to integrate a natural approach to prevent the ups and downs of aging and seasonal change.
Experienced and new yoga lovers that wish to practice for 8 days with a worldwide community of like-minded people.
Those interested to introduce Ayurveda as a remedy for life that guarantees a kind interaction with the whole individual, mentally, physically and spiritually.
Autumn Cleanse Package Includes
- 75minutes Zoom Ayurvedic Nutrition & Lifestyle Consultation prior the cleanse
- Tailored dietary according to the Ayurvedic & Yogic tradition to use as a reference for Vata season -Pdf material-
- 8 Live Online Evening sessions of Gentle and Restorative Kundalini yoga, pranayam and meditation. From 19:00- 20:00 UK Time (GMT)
In case of different time zone the recording of the class will be sent daily to practice when most convenient for you ~for all levels~
**Please note, a minimum of 4 classes are required to be attended live online in order to take part to the fall cleanse**
- One weekly Live Online Check in Zoom Sharing Circle - Conpulsory - happening on Monday October 18th from 8 to 9pm GMT
- Home made herbal recipes for Vata season
- A basic understanding on Vata season and how this element manifest in the body functioning and daily body routine -Pdf material-

How does the Autumn Cleanse Evening Practice looks like?
Autumn practice is a mild and mellow blend of stretches, pranayam, meditation and chanting to elevate the spirit.
Open to all level and to anyone looking for a restorative space to slow down finding inner balance working our way into winter.
Give yourselves the privilege of mental and physical well-being in your lifestyle with the ancient ayurvedic and kundalini yoga principles.
Kundalini yoga is an ancient technology, comprising of specific physical movements, postures, breathing techniques, and mantras that produce effects on both your mind and body.
Practicing this type of yoga helps you release tension, balance your nervous system, and induce deep relaxation. It helps you strengthen your body, especially your core, and as a resulting in better stress management.
The meditative space it creates helps you to achieve a state of Harmony between body, mind and spirit that genuinely facilities to develop a strong and reliable sense of intuition.
Pranayam - breath work - helps slowing down feeling more balanced and relaxed which enhance creativity, optimism, a sense of connection within yourself and inner peace.
In this course we will learn
How to support the body and mind to transit to the gradual change of temperature, the wind, ether and air element with Kundalini Yoga & Meditation, Ayurvedic Nutrition & Lifestyle.
Join Us to Learn how to Strengthen the Immune and the Nervous System and to rekindle the digestive fire to have an easy transition to autumn and winter.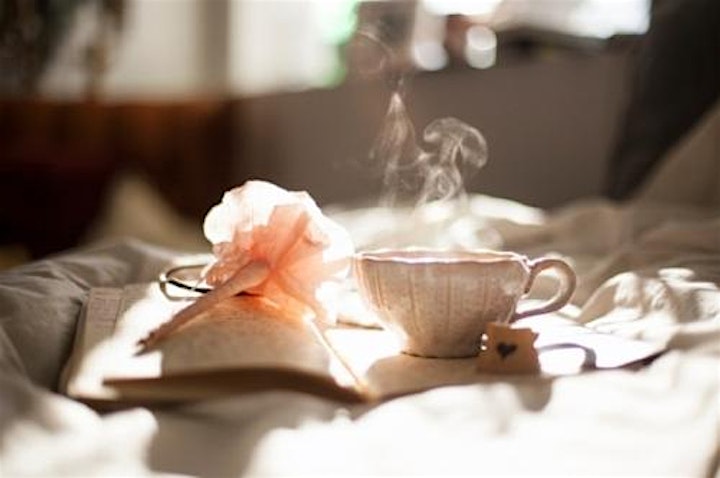 What participants say about the cleanse experience?
I took part in the summer ayurvedic and kundalini cleanse with Maitri for the first time this year and am very pleased that I could be a part of this supportive and caring group of people. Maitri is an excellent teacher, providing information, tips, explanations and encouragement on many areas of ayurveda and kundalini. Aligning the two is personally the perfect combination for feeding, motivating and healing the body, mind and soul, increasing awareness and mindfulness. After completing the 8 days I feel centred, content and at peace and will take part in the Autumn cleanse this year, something I can only recommend to everyone who feels the need to reassess their lives, their habits and themselves. Thank you Maitri for providing a safe and welcoming space for all of us.
S.M From Germany
Cleanse Why? If you seek balance, knowledge and experience, you must have courage to be vulnerable, valuable and open to change. Maitri is a kind, gentle guide. She takes you at your own pace, helps to form a community and gives you a lasting impression of what can be achieved. Always becoming.
K.D From Savannah US
The cleanse is a complete experience, with the practices and diet guidelines but also an individual health consultation to make the diet adapted to what I am needing right now in this season, and the morning livestreamed group classes with other people sharing the 8 day-cleanse as well. I have done two cleanses now and each has been different and guiding me back to reconnect to myself, slow down and be mindful about how I spend my days. I would recommend participating and giving it a try. Maitri S.K has provided individual support that has been healing to my physical body as well as mentally reevaluating my habits.
I. M from Luxembourg
Date and time
Location
Refund policy
Organiser of 8 Day Online Fall Ayurvedic Cleanse ~ Stay Nurtured during Vata Season ~
Maitri's gift is connecting with you on a personal level whilst creating interactive classes that keep you present. She helps students to bring their attention to their own body upon arrival to witness how the practice will change the way they feel. Maitri places close attention on making everyone feel part of class. What she encourages beginners is to try at least 3 classes to begin to understand the benefits of Kundalini. Join to learn how to approach strength and vulnerability of having a human body, to transform every aspect of your life, and to enjoy our diverse community of spiritual seekers.
Maitri is the founder of Ayurveda Me Uk, an online clinic based on Ayurvedic nutrition that hosts five worldwide annual season cleanses, teaching how to create a healthy routine and the core of well-being and mental health. Join her to have a taste of a youthful existence. It's her wish that every living being, of any age, can experience using these tools to heal themselves and to celebrate the infinite potential and truth that lies within each of us.