Event Information
Refund policy
Contact the organiser to request a refund.
Eventbrite's fee is nonrefundable.
Spaces are still available for the morning yoga only, join us for a blissful practice
About this event
In the Ayurvedic system of health each season corresponds to an element and qualities associated with it.
When the sun lingers longer, the ground thaws and mud heralds the beginning of Kapha dosha season; it starts out wet and cold in March and ends up wet and warm, in May and June.
In early Kapha season the world is slowly coming out of hibernation. The first spring flowers poke their heads above the mud and the birds' ecstatic singing signals that mating season has begun. Trees flower and release pollen before their leaves unfurl. As the vegetation wakes up, people who are susceptible to allergies can feel the effects of Kapha in their respiratory system.
The English word "cough" comes from the Sanskrit word Kapha. The main location of Kapha in the body is in the chest. When the Kapha dosha becomes aggravated, mucus increases, leading to colds and problems with sinus congestion, allergies and asthma.
~Registration closes April 30th ~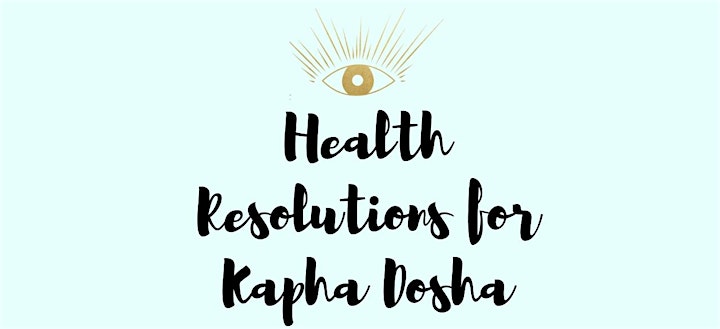 How to approach this Ayurvedic Cleanse
Cleansing is a journey, it requires time and dedication for the body/mind to adjust especially when coming from an unhealthy lifestyle.
Our ability to cleanse body and mind at times comes gradually and with incredible kindness so that the new inputs can be a positive change staying in your routine as new habits after the cleanse.
Depending on where you are at in your life here there's learning for your next step in consciousness.
Home made food and vegetarianism and veganism is recommended as part of the cleanse as it deeply influence the outcome, however don't let it stop you and contact me to co-create your own dietary plan.
A small step is the beginning of a new journey!
Read below testimonial from previous and regular participants

How the cleanse works
When the registration form will come through, participants will receive an email from the organiser - Maitri Shakti Kaur - requesting to suggest dates and timing for the first step of the cleanse, the Ayurvedic consultation.
( Which will take place between April 12th to 30th )
Through the consultation an assessment will be made on how the shifting of the season has influenced mentally, physically and emotionally the patient.
During the consultation the practitioner will discuss and tailor a diet according to the routine of the patient.
Modifying the diet with the combination of a daily 75 minutes kundalini yoga and meditation morning practice the body and mind will be brought into harmony.
There are no dietary restrictions on kind food or quantities unless the patient presents major health problems, the aim is to reduce the Pitta imbalances listed above, each participant will have the benefits and learning from this gentle cleanse experience.
Some herbal remedies may also be shared according to the body imbalance for the length of the cleanse until necessary
~Moderation is the key, maintain the benefits is our priority~
Does it sound like you?
Signs of Kapha Season Imbalances includes:
Lethargy and trouble waking in the morning
Allergy, asthma, chest congestion
Mucus and colds
Poor circulation and water retention
Brain Fogs
Slow metabolism
Weight gaining
Depression
Lack of motivation
Following this 8 days Ayurvedic Cleanse you will experience
- Aids digestion and absorption of food nutrients
- Igniting the digestive fire by giving a break to digestive system
- Reduce inflammation
- Improve the quality of sleep
- Highly support the bowel movement helping constipation
- Reduced bloating and IBS ( Irritable bowel movement )
- Aids circulation through a clean diet and yoga practice
- Strengthen immunity
- Improve your relationships with food and emotional eating
- A deeper relationship with your Body
- Clearer thinking, positive thoughts and quicker response to Life -
- Ability to see clearly self sabotage in personal life and relationships
- Increased vitality and sense of well-being
- Many have experienced a sense of lightness in body, mind and spirit
- Weight loss and water retention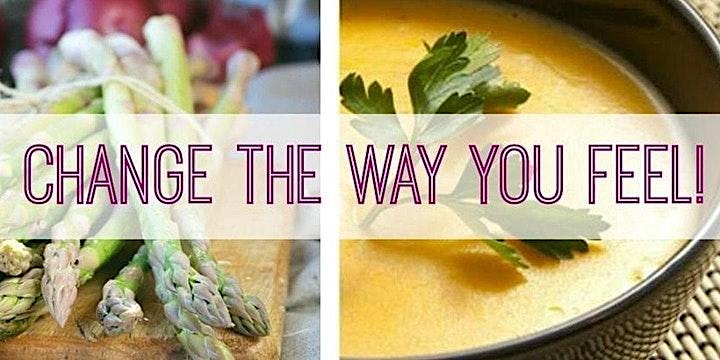 How the cleanse works
Following a 75minutes Ayurvedic consultation a tailored diet will be given as base of the 8 days cleanse.
There are no dietary restrictions on kind food or quantities unless the patient presents major health problems, the aim is to reduce the kapha imbalances listed above, each participants will have the benefits and learning from this gentle cleanse experience.
Some herbal remedies might be shared according to the body imbalance for the length of the cleanse.
With this cleanse you will receive
- 75minutes Zoom Ayurvedic Nutrition & Lifestyle Consultation
- Tailored dietary according to the Ayurvedic & Yogic tradition to use as a reference for Kapha season -Pdf material-
- 8 Live Online 75 minutes Morning sessions of Dynamic and Regenerative Kundalini yoga, pranayam and meditation. From 7:00- 8:15am GMT
In case of different time zone the recording of the class will be sent daily to practice when most convenient for you ~for all levels~
Or receive the 24 Hours recording of the class daily to practice when most convenient for you ~for all levels~
~ A participation of 4 live classes is required to take part of the cleanse ~
- One group sharing circle ~ On May 11th at 8pm GMT ~( Compulsory )
Ayurvedic Pdf Knowledge:
- Ayurveda and its basic principles
- Home made herbal recipes for kapha season
- A basic understanding on Kapha season and how this element manifest in the body functioning
- Simple recipes to support during the cleanse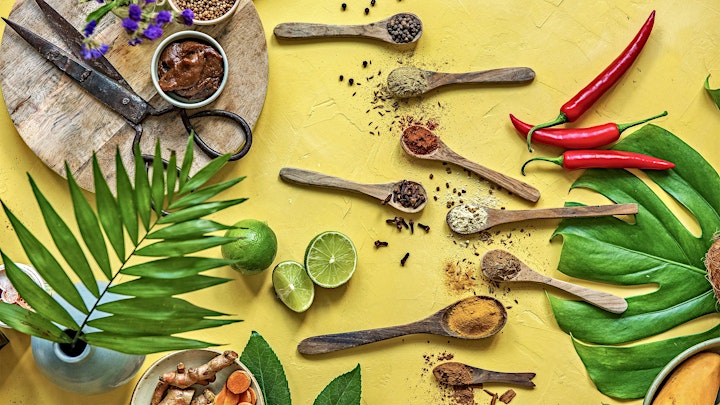 About Ayurveda
Ayurveda is considered by many scholars to be the oldest healing science. In Sanskrit, Ayurveda means "The Science of Life." Ayurvedic knowledge originated in India more than 5,000 years ago and is often called the "Mother of All Healing." It stems from the ancient Vedic culture and was taught for many thousands of years in an oral tradition from accomplished masters to their disciples. Some of this knowledge was set to print a few thousand years ago, but much of it is inaccessible. The principles of many of the natural healing systems now familiar in the West have their roots in Ayurveda, including Homeopathy and Polarity Therapy.
Ayurveda places great emphasis on prevention and encourages the maintenance of health through close attention to balance in one's life, right thinking, diet, lifestyle and the use of herbs. Knowledge of Ayurveda enables one to understand how to create this balance of body, mind and consciousness according to one's own individual constitution and how to make lifestyle changes to bring about and maintain this balance.
Just as everyone has a unique fingerprint, each person has a particular pattern of energy—an individual combination of physical, mental and emotional characteristics—which comprises their own constitution. This constitution is determined at conception by a number of factors and remains the same throughout one's life.
Many factors, both internal and external, act upon us to disturb this balance and are reflected as a change in one's constitution from the balanced state. Examples of these emotional and physical stresses include one's emotional state, diet and food choices, seasons and weather, physical trauma, work and family relationships. Once these factors are understood, one can take appropriate actions to nullify or minimize their effects or eliminate the causes of imbalance and re-establish one's original constitution. Balance is the natural order; imbalance is disorder. Health is order; disease is disorder. Within the body there is a constant interaction between order and disorder. When one understands the nature and structure of disorder, one can re-establish order.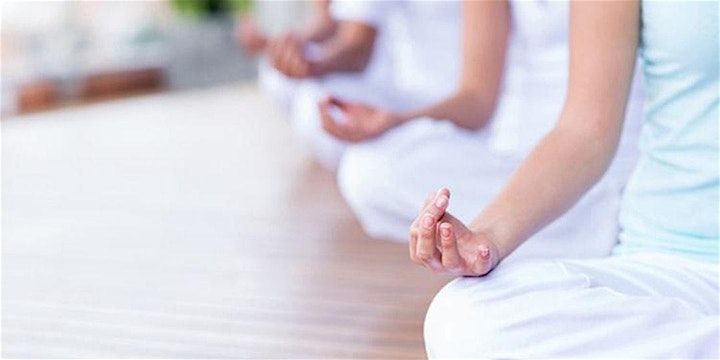 What participants say about the cleanse experience?
Cleanse Why? If you seek balance, knowledge and experience, you must have courage to be vulnerable, valuable and open to change. Maitri is a kind, gentle guide. She takes you at your own pace, helps to form a community and gives you a lasting impression of what can be achieved. Always becoming.
K.D From Savannah US
The cleanse is a complete experience, with the practices and diet guidelines but also an individual health consultation to make the diet adapted to what I am needing right now in this season, and the morning livestreamed group classes with other people sharing the 8 day-cleanse as well. I have done two cleanses now and each has been different and guiding me back to reconnect to myself, slow down and be mindful about how I spend my days. I would recommend participating and giving it a try. Maitri S.K has provided individual support that has been healing to my physical body as well as mentally reevaluating my habits.
I. M from Luxembourg
If you are looking for a way to develop your inner and outer self this cleanse is the one for you. I loved the early morning practises and the daily care and check ins with other women in the group and with Maitri.
I have seen so many benefits from giving this time to myself, both for my physical and mental self. Stuff will surely arise with you through this process, maybe physically or emotionally or even both however you will be really supported by Maitri and the others attending. Its a beautiful way to look after yourself. I'm already signed up to the next one so see you there!
Nancy England UK
Date and time
Location
Refund policy
Contact the organiser to request a refund.
Eventbrite's fee is nonrefundable.
Organiser of 8 Days Kundalini Yoga Spring Cleanse
Maitri's gift is connecting with you on a personal level whilst creating interactive classes that keep you present. She helps students to bring their attention to their own body upon arrival to witness how the practice will change the way they feel. Maitri places close attention on making everyone feel part of class. What she encourages beginners is to try at least 3 classes to begin to understand the benefits of Kundalini. Join to learn how to approach strength and vulnerability of having a human body, to transform every aspect of your life, and to enjoy our diverse community of spiritual seekers.
Maitri is the founder of Ayurveda Me Uk, an online clinic based on Ayurvedic nutrition that hosts five worldwide annual season cleanses, teaching how to create a healthy routine and the core of well-being and mental health. Join her to have a taste of a youthful existence. It's her wish that every living being, of any age, can experience using these tools to heal themselves and to celebrate the infinite potential and truth that lies within each of us.