Location
City Business Library
Guildhall
Aldermanbury
London
EC2V 7HH
United Kingdom
Description
You've just built a new website (or are thinking about it) and don't know if it's going to pay off and what you can do to improve your ROI.
Does this sound like you?
Then this workshop is for you!
In this 90-minute workshop, I teach you eight simple (and free!) tips and strategies on how to measure and improve the ROI of your website.
You'll learn:
✳ Practical, actionable steps to measure your website effectiveness
✳ How your existing customers use your website
✳ How prospects discover and use your website
✳ How your website supports your business by guiding your customers to buy from you
Your website is much more important for the success of your business than you might think.
✳ It is the cornerstone of many highly-effective marketing strategies
✳ It helps to create trust and credibility and ultimately is your best marketing tool.
If you want to understand and improve the ROI of your website and stay ahead of your competition, book your seat now and join me.
About your host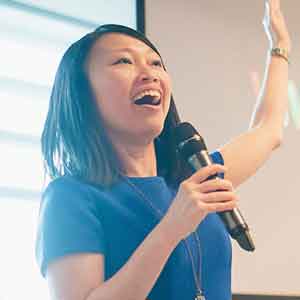 Clarice Lin is a growth marketer and content strategist. Using business intelligence, she helps small business owners and startups to identify best opportunities and eliminate inefficiencies in their businesses.
She is the founder of BaselineLabs, a growth-hacking, and rebranding agency who tailor their marketing approaches to make a real difference in your business.
Clarice has spent over 10 years with key decision makers to make effective actionable recommendations in Fortune 500 companies like BP and Microsoft and one of the best specialist media company in the world – Haymarket Media Group.