8-week Mindfulness Master Course for busy Professionals and Leaders
About this Event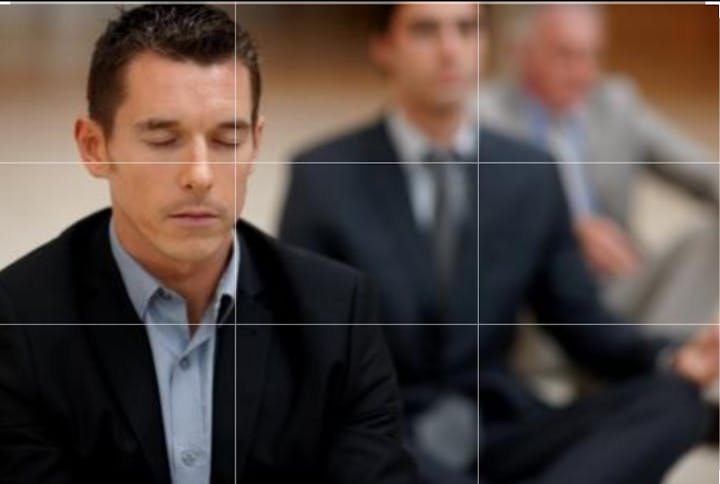 Leading people is one of the most challenging roles we can take on in life. It requires many skills, a strong education, emotional intelligence, resilence and passion. Most often, when we take on a leadership role, we do so because we want to make a difference and contribute to the environment. As leaders, we take for granted that we will work long hours, make great sacrifices, and ride the roller coaster of success and failure.
Great leadership today rests three key capacities: resilience, collaboration and the ability to stay agile and to lead in conditions of high complexity.
This Intensive two hourly, eight week masterclasses will help you to apply the transformative power of mindfulness to your busy life, helping you to de-stress, find your own unique space of calm, and ready yourself for whatever challenges you face. Helping you to cultivate and practice mindfulness straight away, you'll discover: A no-nonsense, light-hearted, and clear introduction to mindfulness and its benefits
This Master Course follows the Eight Week Mindfulness Course format that is tailored to your needs and focuses on your current situation and regular contact with our master practitioner teacher. It will help you to systematically develop the skills of being present with your experience. It aims to assist you in dealing with what can be stressful and challenging, helps you to take better care of yourself and get the most out of your life.
Whatever the format, we recommend you undertake 10-minutes of home practice each day for six days of each week that the course runs. Mindfulness works for leaders today.
Mindfulness Master Course consists of
8 weekly sessions of two hours,
A day retreat (11 am to 4 pm),
Mindful communication,
Regular mindfulness practice and
Reflective and Visualisation practises
Manual and Guided Meditations for Home practice.
Certificate of Attendance
One to One Support during the course with Dr. Avinash Bansode
Full Costs for Mastercourse Training: £450
(Full Cost includes course materials, tapes, attendance certificate, one to one weekly support and Day Session)
£100 Deposit required to confirm your place and balance £350 paid on Session I (card/cash)
Dates and times for Jan-Mar 2020:
Days: Eight Mondays, 4.30pm to 6.30pm starting 13th Jan. and ending 9th Mar. 2020
Session I : 13th Jan (Intentional Leadership)
Session II : 20th Jan (Embodied leadership )
Session III: 27th Jan (Playful and Wise Leader )
Session IV: 3rd Feb (3P's: Purpose, Privilege, and Presence)
NO SESSION ON THE 10th FEB. (School Holidays)
Session V : 17th Feb (Responsive Leadership)
Session VI: 24th Feb (Thoughtful Creative Leader)
Session VII: 2nd Mar (How can I best take care of myself and others?)
Session VIII:9th Mar (Mindfulness Champion)
Day Retreats in Edinburgh are offered on the Saturday from 11 am to 4 pm and we suggest that you attend the retreat after week 5 or week 6 of the course.
Teacher: Dr Avinash Bansode
​"Come, come, Whoever you are.
Wanderer, worshiper, lover of leaving.
It doesn't matter.
Ours is not a caravan of despair.
Come, even if you have broken your vows a thousand times. ​Come, yet again,
Come, Come." ​
Jalāl ad-Dīn Rumi (Sufi Poet)