Multiple Dates
80:20 Business Networking- (Pre-Register Your Interests)
Description
Make connections, promote your business and  grow your presence like never before. 80:20 networking- 80% industry specific and 20% non-industry specific.


Would you like the opportunity to network with a variety of different businesses from a wide, diverse range of industries and professions? Would you like to increase your chances of connecting with potential clients, partners or suppliers? 80:20 networking is 80% industry specific and 20% non-industry specific. This means that we create our networking events aimed at professionals from three big industries that are sub-divided into several different smaller industries with a wide range of delegates from many different professions. The remaining 20% of tickets are available for delegates from any business industry.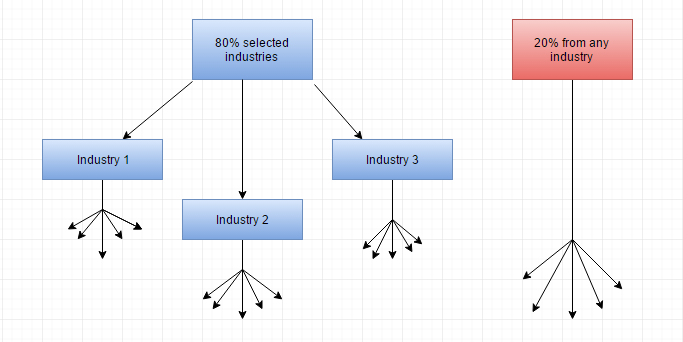 There are 20% of limited tickets available for professionals from non-selected industries and these delegates can be from any business or profession and this will be further sub-divided so that there is a maximum of two delegates from the same profession, limiting your chance of bumping into delegates from the same profession and this will increase your chance of you making valuable connections.
We have a limited amount of non-industry specific tickets available and it is crucial that you pre-register your interests as our tickets will be on a first come first serve basis. If you are successful, we will send you a link to a private event listing page and this will contain all of the details for the event.
 
Marketing opportunities:
Market your business, gain potential clients and increase sales. Anyone can market their business at our event from as little as £8.50. You send us your company flyers and we will distribute them to our attendees. It's as simple as that!
Pre-register for 80:20 and the following advantages will apply:


You will be notified before our 20% of non-industry specific event tickets are released.



You will have access to our early bird tickets on our private event ticket page.



You will be the first to be notified about exhibition opportunities at our events.



You will be informed of our future events.


---
Please note:
-Pre-registration tickets do not confirm your attendance to this event 
-Pre-registration tickets, do not guarantee that you will get tickets to our official event as spaces will be on a first come first serve basis, as tickets will be limited.
-The event location and date will be confirmed
 -The event will be held later on in the year and we will give you plenty of notice as to when it will be held.

-All marketing materials will need to be sent to us 14 days before the event