Description
Sanitation – A Forgotten Foundation of Health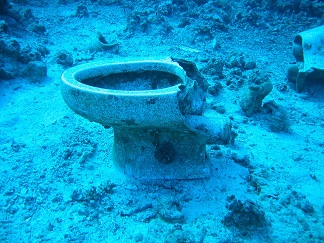 The informal Emergency Interagency WASH Group (ACF, Care, ICRC, IFRC, IRC, Oxfam, MSF, UNHCR, and UNICEF) is delighted to invite you to attend and submit research and learning abstracts for the 8th Emergency Environmental Health Forum (EEHF).
The event will be hosted by the German Toilet Association with support from SuSanA. The scientific review process and agenda will be supported by the London School of Hygiene & Tropical Medicine. The aim of the 2018 EEHF is:
To share new research and learning

To discuss new approaches and innovation in the sector

To bridge silos between WASH and other humanitarian sectors

To identify research gaps in the emergency environmental health sector
Theme:
"Sanitation - a Forgotten Foundation of Health" is the theme of this year's EEHF. We welcome submissions on related topics for emergency WASH, including but not limited to: Excreta Disposal and Management, Outbreak Control, Wastewater and Waste Management and last but certainly not least Vector Control.
Although sanitation is a priority under this year's agenda, we also welcome operational research submissions concerning Drinking Water, Hygiene, Air Pollution and Quality, Tackling Undernutrition and Disease Transmission Dynamics.
Call for abstracts:
We invite you to submit an abstract of no more than 300 words for presentation at the EEHF. The abstract should explain the (1) background to the work, the research or learning (2) methods and results, and the (3) implications for emergency environmental health policy and/or practice.
All abstracts should be sent to EEHFabstracts@lshtm.ac.uk by midnight Coordinated Universal Time (UTC) Friday 5th January 2018. Those submitting abstracts selected for presentations will be informed no later than 31st January 2018.
Questions? If you have any questions in the meanwhile, please do not hesitate to contact us at EEHFabstracts@lshtm.ac.uk!
Organiser of 8th Emergency Environmental Health Forum