Sales Have Ended
Ticket sales have ended
Thank you for your booking. Access to this course will be emailed to you within 24 Hours. Regards Acumen Envision
9 Courses, 300 Hours, 15 Real World Projects, Study Around your Work Schedule
About this event
Distance Learning Data Scientist MasterClass Program
Includes: 9 Courses, Over 300 Hours of Virtual Live Instructor Led Training and Self-Paced Study, 15 Real World Projects, Assessment & Certification
Duration: 6-8 Weeks (Based on part time study)
Global Access: Virtual Live Classroom Courses available in multiple time zones weekday & weekend
Instant Access Enrolment
Overview
The Data Scientist Master's Program co-developed with IBM encourages you to master skills including statistics, hypothesis testing, data mining, clustering, decision trees, linear and logistic regression, data wrangling, data visualization, regression models, Hadoop, Spark, PROC SQL, SAS Macros, recommendation engine, supervised ,and unsupervised learning and more.
This Data Scientist Master's Program covers extensive Data Science training, combining online instructor-led classes and self-paced learning co-developed with IBM. The program concludes with a capstone project designed to reinforce the learning by building a real industry product encompassing all the key aspects learned throughout the program. The skills focused on in this program will help prepare you for the role of a Data Scientist.
What you will Learn
By the end of the program, you will be able to accomplish the following:
Gain an in-depth understanding of data structure and data manipulation
Understand and use linear and non-linear regression models and classification techniques for data analysis
Obtain an in-depth understanding of supervised and unsupervised learning models such as linear regression, logistic regression, clustering, dimensionality reduction, K-NN, and pipeline
Perform scientific and technical computing using the SciPy package and its sub-packages such as Integrate, Optimize, Statistics, IO, and Weave
Gain expertise in mathematical computing using the NumPy and Scikit-Learn packages
Understand the different components of the Hadoop ecosystem
Learn to work with HBase, its architecture, and data storage, learning the difference between HBase and RDBMS, and use Hive and Impala for partitioning
Understand MapReduce and its characteristics, plus learn how to ingest data using Sqoop and Flume
Master the concepts of recommendation engine and time series modeling and gain practical mastery over principles, algorithms, and applications of machine learning
Learn to analyze data using Tableau and become proficient in building interactive dashboards
How it Works
Once you enrol for the course you will receive a link giving you access the Learning Management Systems.
You will then be able to review each module in the leaning path and start to plan your study time and book your Live Class room session.
All of the project based session have virtual lab access setup will all software and tools pre installed.
Help is available 24/7 should you require any assistance.
Why Take the Course?
A Data scientist is the top ranking professional in any analytics organization. Glassdoor ranks Data Scientists first in the 25 Best Jobs for 2019. In today's market, Data Scientists are scarce and in demand. As a Data Scientist, you are required to understand the business problem, design a data analysis strategy, collect and format the required data, apply algorithms or techniques using the correct tools, and make recommendations backed by data.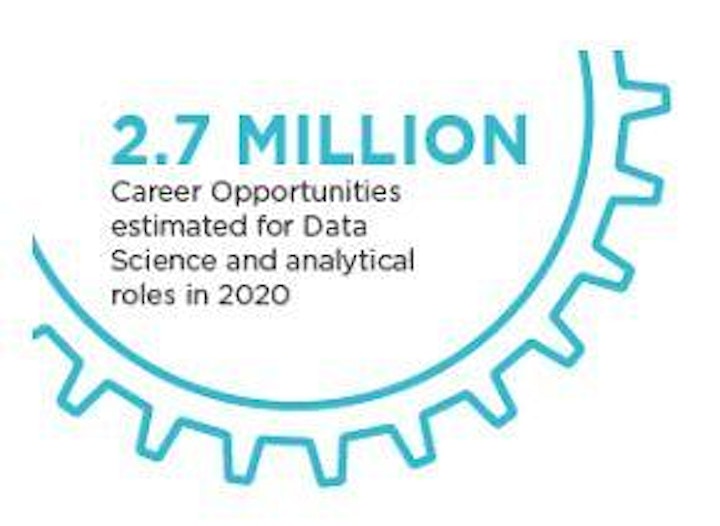 You are in Control of your Schedule and Courses
Plan you time and book onto the Live Instructor Led courses when you are ready via your Learning Management Systems Login.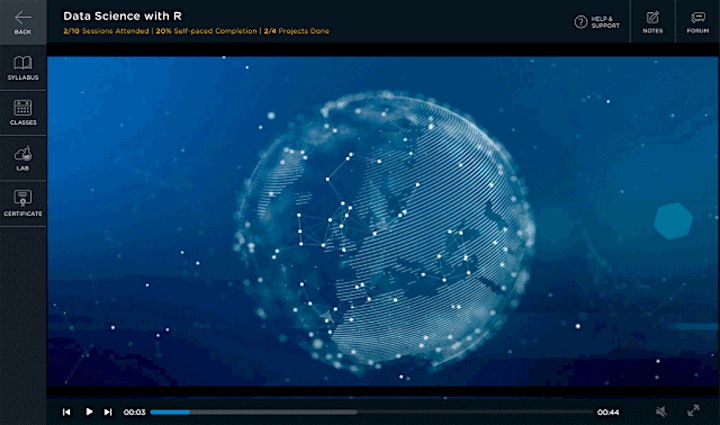 Structured Learning Path
All live Courses, Self Study and Projects are Planned in Sequence to ensure you are taking the course in the correct order and building up your skillset.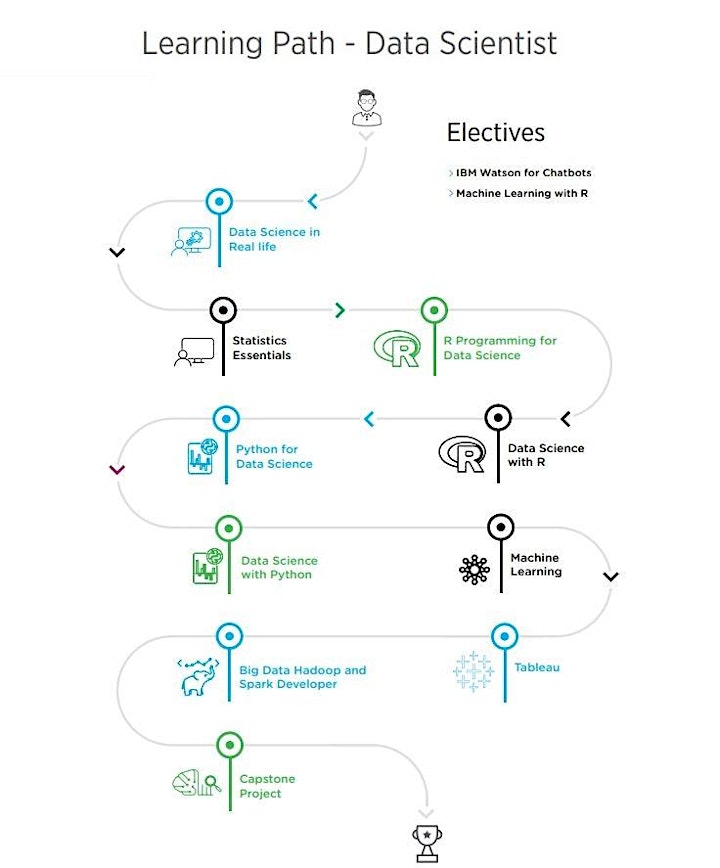 How do I Gain the Certification?
Upon completion of the following minimum requirements, you will be eligible to receive the Data Scientist Master's Program certificate that will testify to your skills as an expert in Data Science.