9% is not enough: Empowering Women in Science and Engineering - How to Chan...
Description
About the seminar*
There is a continuing shortfall of women in engineering, which damages our economy's prospects as well as the quality and diversity of solutions which are being implemented. Building on the IET's #9percentisnotenough campaign to inspire, attract, recruit and retain women into the engineering and technology sectors, this seminar will discuss practical steps to encourage and retain more women in science and engineering and how industry, academia and government can work together to support careers in science and engineering for women at all levels.
This seminar is co-hosted by The IET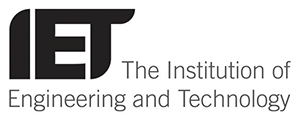 *Please note, UCL students taking part in HtCtW are not eligible to attend the seminar series*
Panel members:
Dawn Bonfield - Chief Executive of the Women's Engineering Society
Allison Godwin - Assistant Professor, School of Engineering Education, Purdue University
Jenni Sidey - Lecturer in Engineering, University of Cambridge
Chair:
Dr Ellie Cosgrave - Lecturer in Urban Innovation and Policy at UCL STEaPP and Deputy Director, UCL City Leadership Laboratory
A drinks reception will follow the lecture where guests will have the chance to explore the How to Change the World Innovation Showcase and mingle with experts from government, industry and NGOs.
About the panel
Dawn Bonfield
Dawn Bonfield MBE became the first Chief Executive of the Women's Engineering Society in 2015, and is a Past President of the organisation. She is a materials engineer by background having worked in the automotive and aerospace industries before joining the charity sector in 2011. She is passionate about supporting women in engineering, and is founder of International Women in Engineering Day, and the WES outreach activities 'Magnificent Women' and the 'Sparxx' project. Her Presidential theme was 'women returners' and she is working on a number of initiatives to support women to return to work after career breaks. www.dawnbonfield.com
Dr. Allison Godwin
Dr Allison Godwin is an Assistant Professor of Engineering Education at Purdue University. Her research focuses what factors influence diverse students, especially women, to choose engineering and stay in engineering through their careers. She also focuses on how different experiences within the practice and culture of engineering foster or hinder belongingness and identity development. She graduated from Clemson University with a B.S. in Chemical Engineering and Ph.D. in Engineering and Science Education. She has published several papers on factors to support women in engineering careers and works closely with the Women in Engineering Program at her institution to promote women's success in engineering.
Dr Jenni Sidey
Dr Jenni Sidey is a Lecturer in the University of Cambridge Department of Engineering. Her research interests lie in the area of experimental and numerical fundamental turbulent combustion with a specialisation in flame visualisation, emission mitigation, and local extinction in gas turbine applicable systems. Her current work extends towards alternative fuel development, emission reduction for diesel engines, and large-scale energy analyses.
How to Change the World Seminar Series
This seminar series is running in parallel with How to Change the World, a two-week design and problem-solving programme run by UCL's Department of Science, Technology, Engineering and Public Policy (STEaPP) for 750 UCL engineering and management science students. At the Final Showcase, students will pitch 120 ideas for tackling the Sustainable Development Goals to experts from industry, government and NGOs. Find out more about How to Change the World and other events in the seminar series