A scenic walk from Heatherdene to Ladybower Reservoir
About this Event
The walk starts from our meeting point (see picture below) at the entrance to Heatherdene car park. Meeting at 10:30am for an10:45am start. From there we make our way toward Ashopton before climbing up to Whinstone Lee Tor and pass by Hurkling Stones. Remembering to take in the amazing views of Ladybower Reservoir! We then make our way downhill towards a beautiful Pine plantation and follow the stream along Grindle Clough to the east bank of Ladybower Reservoir.
The walk follows the east bank towards the Derwent Dam. From the dam you can see the views of the Upper Derwent Reservoir. Before continue back along the path and make our way west to the Upper Derwent Visitor Centre where we will stop for lunch and a rest. Once fully refreshed the walk follow the western bank past Lee Wood back towards Ashopton and back to the car par.
There are some steep climbs on the walk. Some paths may be muddy so walking boots, gaiters, and walking poles maybe needed.
Toilets at the start of the walk at the car park and at Upper Derwent Visitors Centre.
What to bring: a rucksack with plenty of water, snacks and lunch for when we stop half way. Pack waterproofs and extra clothes depending on the weather forecast for the day.
The post code for the car park is S33 0BY and the Google maps link: https://goo.gl/maps/yhfydKrTsvHp7MFs8)
Lunch will be at the Upper Derwent Visitors Centre.
Dogs are more than welcome.
The walk will go ahead in most weathers - we will post on Facebook and send emails to attendees if the event needs to be postponed due to very bad weather.
For our COVID19 guidance on the walk please see www.hopkinsfitness.net/covid19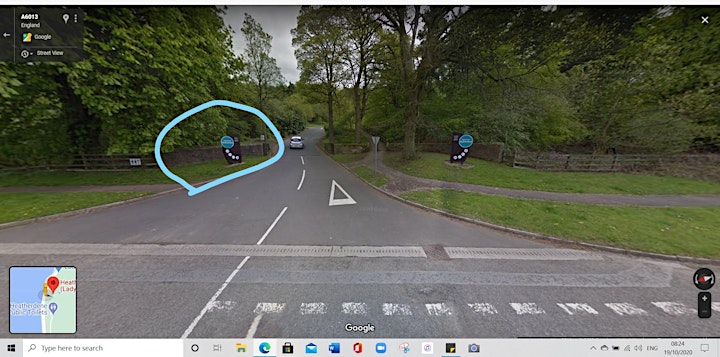 Meeting point entrance to Heatherdean car park (S33 0BY Google maps link: https://goo.gl/maps/yhfydKrTsvHp7MFs8) Any problems finding us call 07482717972.