Description
ActionCOACH 90-Day Strategic Business Planning Session

A full-day workshop designed for Business Directors, CEOs and Senior Level Managers. The purpose of the day is to help you re-align with your long-term goals by creating a powerful action-plan that will outline your and your team's strategic and operational activities for the next quarter. You will have access to the winning strategies that we use with our clients to massively improve productivity and profitability, along with some brilliant guest speakers to educate, motivate and inspire you into taking ACTION.

At ActionCoach we work with over 20,000 businesses every week, in over 50 different countries around the world, and at this workshop we will be discussing the winning mindset, tools and strategies that help our clients achieve double-digit growth, year on year.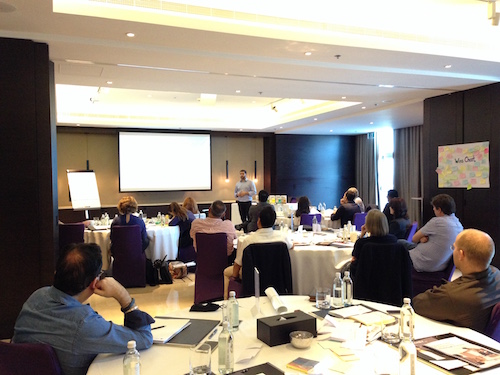 What previous attendees are saying...
"I've been attending the Action Coach quarterly planning session for about two years now. It's a brilliant opportunity to step away from the daily grind and take a fresh look at the bigger picture. It helps me to re-focus on what's truly important and design a plan to make sure it gets done. By re-gaining sight of the end goal it also re-motivates me to drive the business forward and I always leave the day feeling pumped up and excited to get back to work.

The sessions are kept fresh with new speakers each time, covering pertinent topics that both educate and motivate. I should also mention the interludes designed to keep our brains switched on, such as post-lunch yoga sessions, mini-workouts and the many coffee breaks.

Lastly I want to mention the great crowd that Murtaza attracts to these sessions; most of whom are successful business owners themselves which offers excellent networking opportunities but more importantly, opportunities to learn from others in the same boat."
- James Pardoe, Founder & CEO of GROW
---
---
Business Planning Session Agenda
8:30am - Registration, Networking & Welcome Coffee
A brilliant opportunity to meet successful, like-minded Founders, CEOs and Directors of some of the leading SMEs in Dubai
8:45am - Q3 2017 WIN chart

Create a positive start to the day by celebrating you and your team's biggest wins from the last quarter.
9:15am - Speed Coaching - 90-Day Plan Review & Accountability

Accountability is one of the fundamental keys to achieving your goals. This session is designed to put you in the hot-seat, reviewing targets from last quarter, analysing results, and being held accountable to the outcomes. You will also learn how to coach team members most effectively, to rapidly increase productivity and results.
9:45am - Workshop: The Power of DISC

Harness the power to be able to connect with any prospect, client, or team member. DISC is a simple yet effective tool that will teach you how to communicate most effectively with the people you interact with.
10:45am - Coffee Break

Enjoy a refreshing coffee break with healthy snacks and gourmet teas, coffees and fresh juices
11:00am - Business Planning Session 1 - SMART Goal Setting & Strategy Brainstorm

The highlight of the day is the Business Planning Session, where we roll up our sleeves and get to work on strategising, planning and executing for the next 90-days in your business. You will have access to the winning tools and tried-and-tested strategies that we use with our clients to produce massive results year-on-year.
12:30pm - Lunch break
A delicious buffet lunch will be served at the award-winning Brasserie Quartier restaurant for all our guests
1:15pm - Business Planning Session 2 - The One Page Plan

This session is all about completing the final One-Page Plan that will be your roadmap for the next 90 days. Here, you will prioritise the most important objectives and strategies, create a timeline, delegate tasks to relevant team members, assign Key Performance Indicators, allocate budgets, and create a clear Measurement of Completion - so you know exactly when the objective has been achieved.
2:30pm - Guest Speaker Workshop - Digital Marketing Audit
In this fast-paced digital age, it's easy to burn profits on the plethora of digital marketing tools available - from SEO to PPC and every other acronym you can think of in between. This activity-based session by James Pardoe, founder of the leading digital marketing company GROW, will teach you the best ways for you to reach your ideal client online, and how to ensure maximum ROI from the money you're investing.

3:15pm - Short Break - Wellbeing at the Workplace

The 90-Day Business Planning Session is intensive, action-packed, and can be a little bit exhausting - just like running a business. Walid Tebarki is a sports and fitness expert at the award-winning The Hundred Wellness Centre, and he will be taking you through a mental and physical stretch session that you can easily implement in your work day to help lower stress, increase creative-thinking, and encourage mental and physical wellbeing while at work.

3:30pm - Closing Session: Secret to Success - The entrepreneur's journey

This final session of the day is dedicated to learning from highly successful entrepreneurs who have made a significant impact in their industry. Massive success often comes after overcoming massive challenges, and at this session Sahil Ghandi, Executive Director of Unique Group will be sharing his story, and some of the challenges they have faced on the way to creating a global enterprise with over 500 employees in 3 continents.

4:30pm - WIFLE & Workshop Close
The end of the 90-Day Business Planning Session, and the start to a massively productive and profitable quarter

---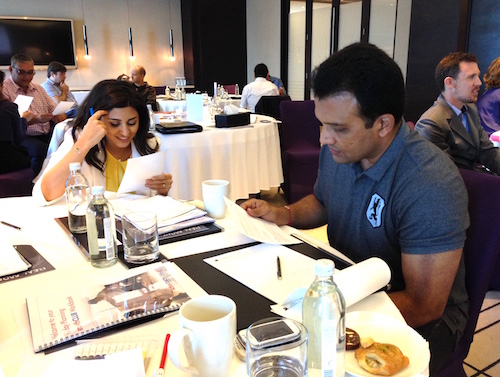 Learn and Develop Key Business Skills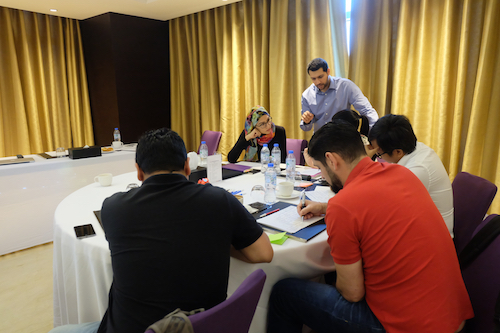 Involve Business Partners and Senior Managers in the Planning Process

Create a Powerful and Actionable 90-Day Strategic Business Plan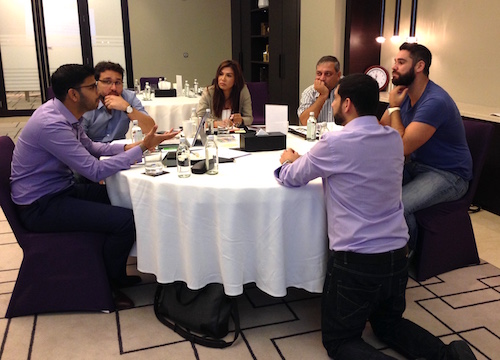 Build Valuable Connections with Other Successful Entrepreneurs from Different Industries
---
Book before 15th September 2017 and qualify for a 20% Early-Bird Discount! Just enter the code GC20 in the ticketing box to claim your discount.