About this Event
Finastra, one of the world's largest financial software companies – with 9,000+ financial institutions as clients, operating in 130 countries around the world - is hosting a fintech meetup in NYC on March 4 2020.
At this meetup, we will outline our open development platform (FusionFabric.cloud) and open APIs, through which fintechs around the US are connecting their applications. Offering you a new, fast and effective route to 9,000+ financial institutions: when you integrate your apps with these APIs, we will promote your app in our 'Fusion Store' to our vast client base. At the meetup, we will have US fintech guest speakers, who will share their experience (warts and all!) and benefits to join the community.
If you can spare the 2 hours to hear from Finastra and some fintechs already using our platform… you are warmly invited to join the closing plenary session of our Finastra Universe conference, which is exclusively hosting financial institutions.
The closing plenary is 'Hack to the future: Grand final'… in November/December 2019, Finastra hosted the largest fintech hackathon the world has ever seen (well, we did some research and can't find a bigger one, so we're claiming it!) and shortlisted 4 finalists. The hackathon used the Finastra APIs and platform – we're covering in the fintech meetup. In this lively closing plenary, the 4 finalists will pitch their app/concept and the audience will choose their winner.
Following this, we have the cocktail reception for financial institutions, who will likely be among your target market. The FIs are attending our client conference (Finastra Universe) at the same venue (exclusively for financial institutions).
Who should attend: Fintech founders, ops, partnership & alliance folks
Reasons to attend: As well as the value we are confident you will see in joining our platform, we welcome you to meet hundreds of decision makers from US financial institutions, who will be at the welcome cocktail reception, after the meetup
Agenda:
3.30 - 3.45pm: Registration & networking
3.45 - 5pm: Fintech meetup: New routes to market
5 - 5.10pm: Transition to Finastra Universe client conference
5.10 - 5.50pm: Hack to the Future - Grand Final
6pm+: Networking cocktail reception with Finastra Universe guests (300+ decision makers from US financial institutions)
Location: Marriott Marquis, Times Square, NYC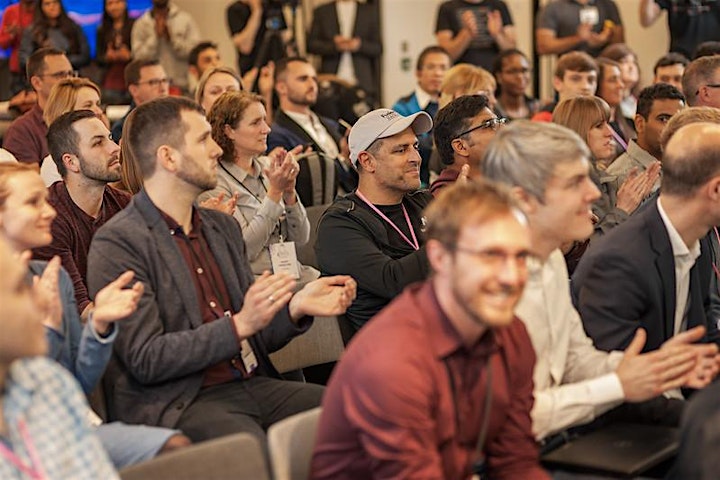 FAQs
Is there a cost to attend the event? No, this is a free event. However, as seats are limited we will review the registration list and may cancel ticket applications if you are not working with a fintech or Finastra partner.
Can I just join for the cocktail reception? No, only guests who attend the fintech meetup will be allowed entry to the cocktail reception.
Is there a minimum age requirements to enter the event? 21 years
Can I bring a colleague? If you would like to bring a colleague, please ask them to register online.
How can I contact the organizer with any questions? Contact Dee.Burke@finastra.com if you have any questions.