BIC's Production for Non-Production People Training Course (online)

Thursday, 10 September 2020 from 09:30 to 17:00 (BST)
Event Details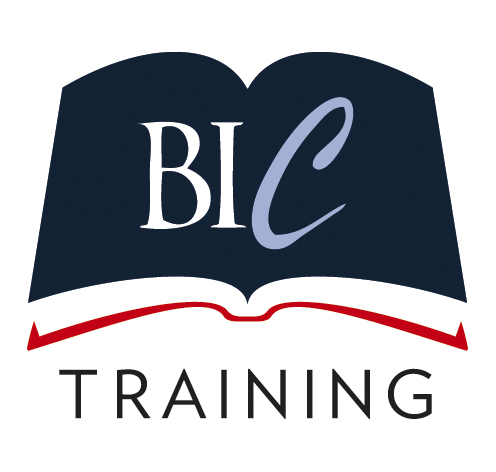 Created by the book industry, for the book industry
For an empowered, informed supply chain
Established in 1991, BIC is an independent, not-for-profit organisation without commercial objective or emphasis. We pride ourselves on working collaboratively with key stakeholders in the UK book industry to produce quality training courses that are created and delivered by expert, highly respected trainers on a wide range of supply chain topics. Being a not-for-profit organisation, BIC is able to offer all of its training at highly competitive rates. If there is a topic that you would like us to provide training on, that we do not provide at present, get in touch; we also welcome enquires about the provision of bespoke in-house courses.
All of BIC's production courses are designed in conjunction with a panel of Production Directors from leading publishing houses to ensure that they focus on what you need to know. Each course contains a formal assessment recognised by many of the UK's publishing houses. 
---
BIC's Production for Non-Production People Training Course 
Purpose of the Course
Aimed at everyone who would like to gain an understanding of the book production process, this course helps delegates to understand the manufacturing processes, their limitations / constraints, as well as how to build communication and understanding between different departments. 
Benefits of Attending
The course will help delegates answer the eternal questions:
Why does it take that long and cost so much?

Why doesn't the printed image look like my screen / print out?

What do production teams need to know?

Why do we use that paper / that provider?

Why do eBooks take so long to produce?
Course Level
No prior experience or knowledge in this field is necessary in order to attend.
Course Outline
This seminar-based course will cover the following topics:
Things to consider at the concept stage

Introduction to pre-press

Print

Paper, binding and cover finishes

Shipping and warehousing

The practicalities of production
Read the full course outline here.
The Trainer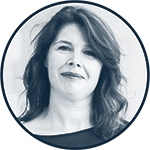 Heather O'Connell
Consultant
Heather has more than 20 years' experience in book publishing. Specialising in book production, she has held various positions including Production Director for Penguin UK and HarperCollins Publishers. Heather now runs a consultancy, using her passion for and knowledge of the industry to support a broad range of print and publishing clients and industry initiatives.
---
Date & Frequency of this Course 
Thursday 10th September 2020.
This course will run once in 2020.
 
Bespoke and In-House Training
BIC is committed to providing high quality, accessible training for the book industry. We are able to provide both bespoke courses and in-house training to suit your requirements. This course is suitable for in-house training so please do contact us to request further information or to make a booking: info@bic.org.uk
Course Location
Online / Virtual Training

Course Length
This is a full day course.
Prices
BIC Members £240 + VAT
Friends of BIC £285 + VAT
Non Members £325 + VAT
Discounted rates apply to BIC members only.
Not sure if your organisation is a BIC member? Check our members list here.
Alternative Payment Option: If you would prefer BIC to invoice your organisation directly, please contact info@bic.org.uk. Please note that this process will incur a £20.00 administration fee.
---
Course Cancellations
Please note: as we price our training courses so competitively, the running of them is dependent on there being a set minimum number of delegates registered by the time the booking period ceases. For this reason, please be aware that unfortunately some courses may be cancelled if this requirement is not met. Should this happen, BIC will arrange for full refunds for all training courses booked. We will liaise with registered delegates at least 2 weeks prior to each course date regarding this. BIC apologies for any inconvenience caused.
Refund Policy
Please take a few moments to familiarise yourself with our refund policy: 

Should you need to cancel your ticket, refunds may be given as follows:

Up to 6 calendar weeks (i.e. 42 calendar days) before the event: full refund
Less than 6 calendar weeks, but more than 2 calendar weeks (i.e. 14 days) before the event: 50% refund
Less than 2 calendar weeks before the event: no refund
If you (or a colleague in your place) do not attend the training course you have booked, no refund will be given.
Please note: Tickets are transferable within your organisation.
Save This Event
When & Where

Online / Virtual Training




Thursday, 10 September 2020 from 09:30 to 17:00 (BST)
Add to my calendar
Organiser
BIC is a UK-based, not-for-profit members organisation at the heart of the book industry creating standards, best practices and resources that form part of the DNA of all sectors of the industry's supply chains; helping organisations become more efficient, save money, become less wasteful and ultimately become greener. At the cornerstone of the book industry, we hold a unique position of trust, facilitating UK and international industry-wide collaboration to reach agreement on dependable standards and best practice in the supply chain.
We make the UK book supply chain more efficient by developing standards and encouraging their adoption. We define best practice and connect experts and stakehodlers to enable innovation.
If you're in the book industry, you should be a member of BIC.
Specialties
Digital & Physical Supply Chain, EDI / e-Commerce, Metadata Optimisation, Training Courses, Industry Accreditation Schemes, Product Identifiers / Bar Codes / ISBNs, etc..., ONIX, Bibliographic Standards, RFID, BIC Codes, Web Services, Addressing Industry Needs, Best Practice.
BIC Privacy Policy