An enlightening series of events dedicated to the beauty, craft, and sustainability of traditional buildings and their materials.
About this event
In celebration of the 9th Annual Edinburgh Traditional Building Festival, we are turning our eyes toward the future. It is well known that old buildings have a certain way of hanging in there over time, but not everyone knows that they were inherently designed to be sustainable. Building upon the success of last year's record-breaking event, we're taking things one step further. In this series, we're bring together some of the leading experts in the industry to not simply celebrate the beauty and undeniable craft of traditional buildings, but also dive deeper into the sustainability of their design, materials, and construction that can help us as we work toward a more climate-positive built environment.
Not from Edinburgh? That's ok, not only do we welcome all, but we have a special feature for you this year - a virtual tour of Edinburgh's Royal Mile. Of course, we'll have to stop along some of the more notable locations - it's Edinburgh! We've also made sure to pick out a few lesser known locations as a special treat. At each stop, we'll share some insights on how each of these structures, while undoubtedly old, are unexpectedly more advanced than you might think.
We'll also be examining how traditional buildings hold a crucial benefit to our climate initiative and could also unlock the key to happier, healthier, and stronger communities in a post-COVID recovery. So, wherever you're tuning in from, sit back, relax, and enjoy the show.
Can't make it on the day? No worries. Simply sign up for all events that you're interested in, and we'll send you a link to the recording. We're not going to lie though - it makes for a much better show if you are there live... so go ahead and clear your diary. You know you're looking for an excuse to anyway. (Please note that only live attendees are able to ask questions in real time. However, submissions of question are available up until the day of the show.)
As always, all tickets are free, but we do ask that you please sign up for one ticket per person, per show. All presenters and organisers with the Edinburgh Traditional Building Forum donate their time and expertise to put this show on annually. Without their generosity and dedication, it simply wouldn't happen. So, by signing up individually and not sharing your login, it helps us know how far our message is reaching and also be able to communicate the impact of the event to our presenters. (In short, it's an easy and simple way to show them how amazing they are and how much we appreciate all that they do.)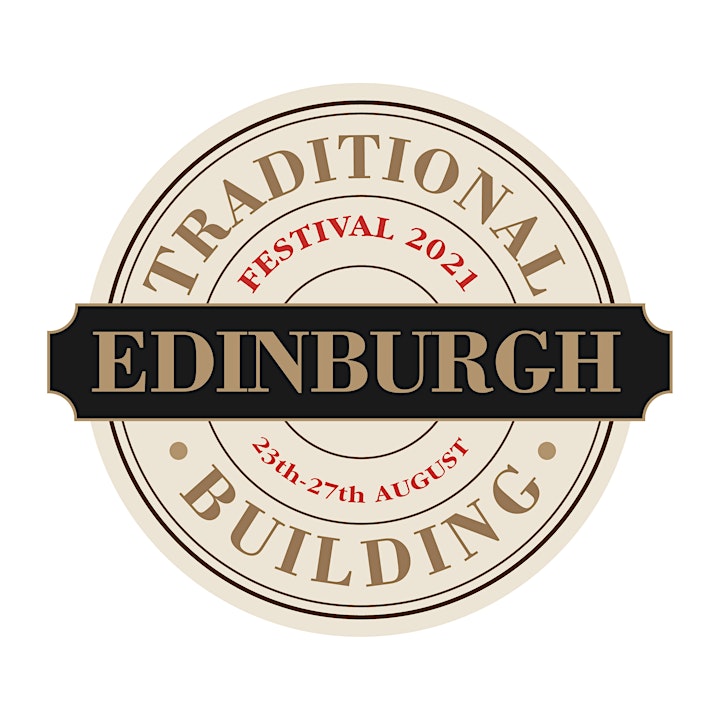 The Edinburgh Traditional Building Forum is a division of the Scottish Traditional Building Forum:
The Scottish Traditional Building Forum is made up of a network of local traditional building forums with representatives across the supply chain. The forums have local representation who work together to raise the profile of specific issues relating to traditional buildings and building practices and work together to address these.