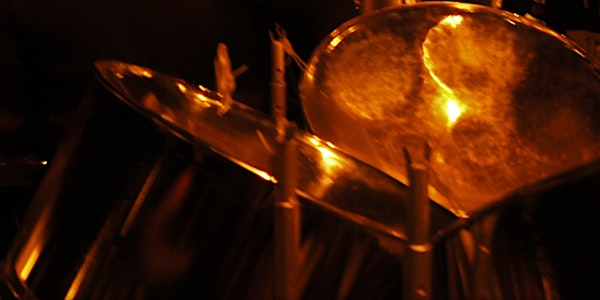 9th International Conference on Carnival Arts and Cultures
Location
Brookes University Headington Campus
Brookes University Headington Campus
Headington
OX3
United Kingdom
This conference celebrates Carnival Arts and Cultures bringing together researchers, artists, community organisers and all carnivalists!
About this event
After the cancellation across the UK and around the world, Carnival is back on the road this season. The conference brings together researchers, participants, costume designers, musicians, filmmakers and members of Caribbean Carnival organisations in the UK and internationally to showcase and analyse Carnival's multifaceted manifestations. The event builds on the succession of international biannual conferences on carnival arts held in London from 2006 and also seeks to promote the activities of the International Journal of Carnival Arts. It is organised in collaboration with the Creative Industries Research and Innovation Network at Oxford Brookes University and local partners.
Join us on campus or online to join the gathering and to celebrate Carnival Arts!
DAY 1
https://brookes.zoom.us/meeting/register/tZMpf-igqDwvGNCGsChPW_Ren2uU28Gj_hAD
DAY 2
https://brookes.zoom.us/meeting/register/tZEud-uhpz4sHtB7PYhoZkol7efdPDh6D8FW
Day 1 - Friday 1st July 2022
10:30 Keynote Lecture - Kela Francis (University of Trinidad and Tobago): Bikini, Bead, and Feathers: The Latent Ritual Potential of Pretty Mas
11.30 Panel: Carnival communities - Space, place and narratives
Chair: Meleisa Ono George (University of Oxford)
Junie James (ACKHI – Afrikan Caribbean Kultural Heritage Initiative): Carnival in Oxford
Michelle Harewood (University of East London): Exploring narratives of power and rights in Notting Hill's Carnival: Masquerading for humanity
Roger P. Gibbs (Canada): Toronto Carnival: from the streets to the stadium
14.00 Panel: Steelpan
Chair: Andrew Martin (Inver Hills College, Minnesota)
Andrew Martin (Inver Hills College, Minnesota): Sunday Carnival: Traditional Music in the Caribbean Church
Paul Massy (Florida Atlantic University College of Education): Post-pandemic - The return of the Panyard and its role in advancing steelpan teaching and learning
Wanda Atkins (The French Panorama IG): The French Panorama 2022: We Love Pan - the French Touch
16.00 Roundtable: Carnival, digitisation and the challenges of archiving performing arts
Moderation: Rachel Barbaresi
Discussants: Ruth Tompsett (Carnival Archive Project), Christopher Laird (Banyan Archives), Annabele Valentine (Paul Oliver Archive of African American Music), Tola Dabiri (Museum X and Brick by Brick Communities), Laila Shah (Carnival Village Trust Youth and Windrush Memorial Committee), Stephen Spark (Soca News)
17.30 Panel: Calypso in the Diaspora – Rhythm, Timelines, Lyrical Content and its Future
Chair: Haroun Shah
Roger P. Gibbs (Canada)
Alexander Loewenthal (aka Alexander D Great (UK)
Jeffery Hinds (aka De Admiral (UK)
Vincent John (UK)
Day 2 – Saturday 2nd July 2022
10.30 Keynote Lecture - Emily Zobel Marshall (Leeds Beckett University): Women in Carnival: Mas Intersections
11.30 Panel: Mas
Chair: Lynda Rosenior-Patten
Janice Fournillier (Georgia State University) and Stacey Leigh Ross (University of the Arts, London): The Legacy Lives On / The Mas' Lives On
Tola Dabiri (Museum X and Brick by Brick Communities): Singing the Past - Singing the Future
Greta Mendez MBE: 'Come on Fish, sing to me': Traditional Mas and Carnival in the art film 'Ah! Hard Rain'
14.00 Panel: Digital Media - A Bitter/Sweet Taste of Carnival
Chair: Marvin George (The Edna Manley College of the Visual and Performing Arts)
Alpha Obika (University of the West Indies, Mona): Exploring the use of Digital Technology in Trinidad's Virtual Carnival 2021 and Beyond
Kai Barratt (University of Technology, Jamaica) and Kearn Williams (Carnival Institute of Trinidad and Tobago): We Outside?..." Perceptions of Virtual Presentations of the Trinidad Carnival 2022
Camille Quamina (University of the West Indies, Mona): Lavway: (Per)Forming Cultural Citizenship in the Virtual Space
15:45 Panel: From the Barrack Yard to the World - Promoting Cultural Ownership and Cultural Confidence from an Emic Perspective
Chair: Kela Francis
Krisson Joseph (University of Trinidad and Tobago): The barrack yard communal education site
Roger Henry (University of Trinidad and Tobago): Codifying Steelpan Music
Mia Gromandy-Benjamin (University of Trinidad and Tobago): Merging the barrack yard with traditional education
17:30 Lynda Rosenior-Patten (Maestro7 Creative Management Consultancy): A 'call to action' for creative sector professionals: a collaborative, diaspora centred, development approach towards a decolonised, community focused strategy for arts and cultural development and production
18:00 Roundtable: The Future of Carnival in Oxford – Closed event
More information and programme here:
https://sites.google.com/brookes.ac.uk/carnivalartsconferenceoxford
Contact: hklien-thomas@brookes.ac.uk