Description
A 1-Day 'Coming of Spring Pilgrimage' from Hamble to Titchfield Abbey (10 miles)
This is a British Pilgrimage Trust event that follows a 1-day stage of the Old Way to Canterbury, and we make pilgrimages that encounter Britain in new (and very old) ways...
Points of interest:
St Andrew's, Hamble: Originally a Benedictine priory, built by monks in the 12th century – it is a historical and archaeological highlight of Hampshire.
Hamble Ferry: A legendary 'on-demand' passenger pink-coloured ferry service from Hamble-le-Rice to Warshash, which has operated for several centuries – at least since 1493. It has been a key link in more than one pilgrimage route between Southampton and Portsmouth. We shall sing watery songs as we go.
Mouth of the River Meon: We will take a short detour to visit the meeting point between the River Meon and the Solent. The mouths of rivers have long been revered as a holy place in the global pilgrimage tradition.
Titchfield Haven Nature Reserve: We walk alongside a peaceful landscape, rich in life and water.
St Peter's, Titchfield: One of the oldest used churches in England, with parts dating from 680. The village of Titchfield was founded by Jutes, a Danish people in the 5th Century. Henry V came here on route to Agincourt in 1415. The church contains tomb of Earl of Southampton, Shakespeare's main patron, and a one-time owner of the next holy place...
Titchfield Abbey: This Abbey, founded in 1222 by the 'Butterfly Bishop' Peter de Roches, was the home of a community of 'White Canons' of the austere Premonstratensian order, known as the Norbertines. It was later turned into a Tudor Mansion by the Earl of Southampton, after Henry VIII had given him the Abbey.
The Fishermens' Rest: Next to the Stony Bridge built in 1630 that spans the River Meon, we finish by relaxing by the fire in the local pub.
Bring your own beliefs (BYOB). Open to All.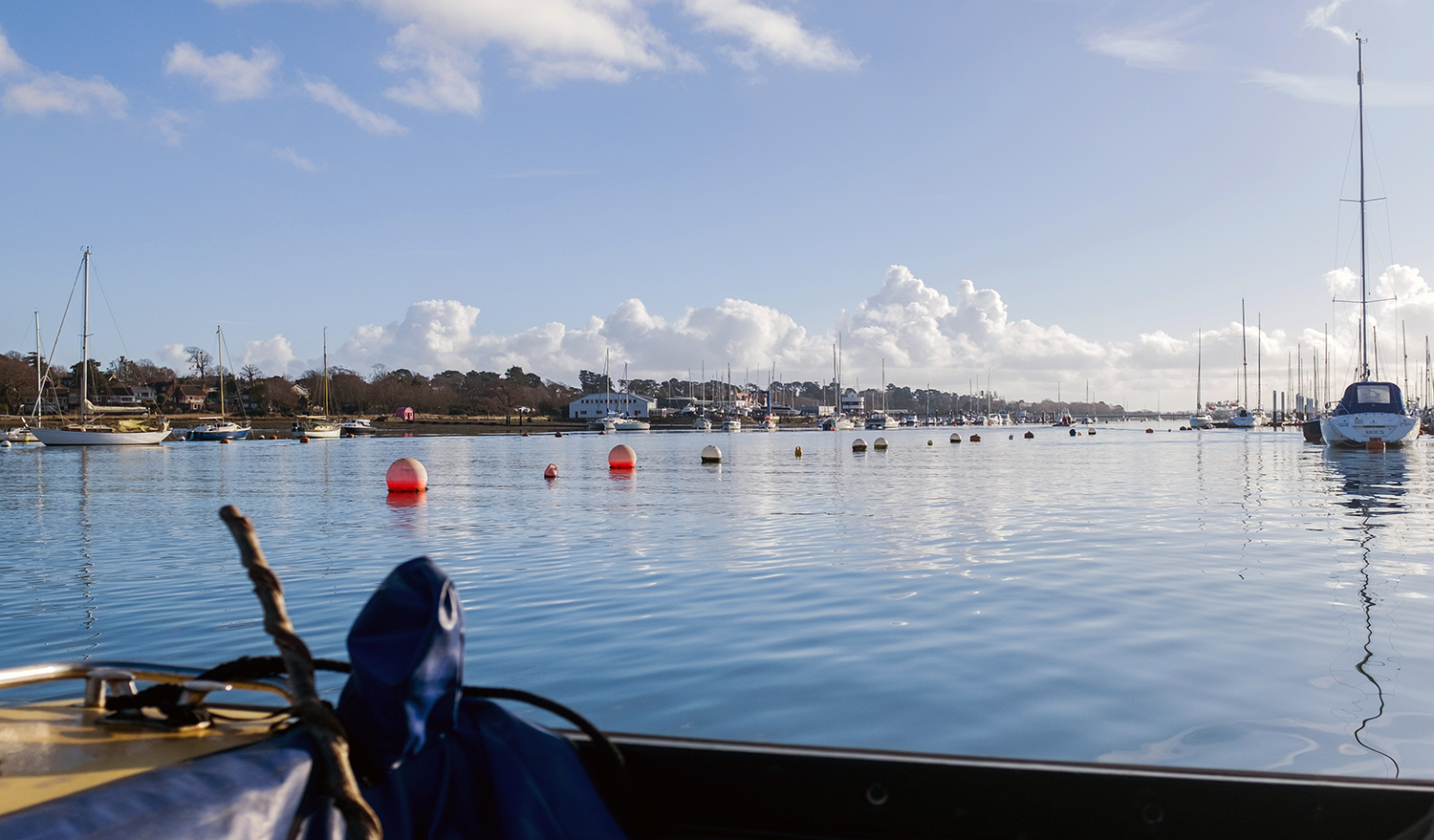 The view from the Hamble Ferry
The Pilgrimage includes:
- New ways to meet holy/wholesome/healing places.
- Singing seasonally- and locally-appropriate songs along the path.
- Foraging pilgrim tea from hedgerows.
- Times of silence and reflection in nature.
- A pilgrim staff for every pilgrim.
- A day journeying deep into the shifting seasons, slowly as your ancestors would have done.
- Meeting and walking with diverse fellow pilgrims.
- Guidance from Will and Guy, pilgrims with many thousand miles of experience.
The Solent Coast
About the day:
Along the way, we will learn a new fire song, composed by Will Parsons, co-director of the BPT. As always, we will sing as we travel, learning the words as we go and singing them into the land.
As well as this, we will be carrying fire with us; engaging with the tradition of Candelmas and Imbolc (explained below) as a starting point from which to create our own rituals — reinterpreted and explored by the BPT, and by each individual Pilgrim. As always, each Pilgrim will have the freedom to choose how, and whether, to engage in these rituals.
The route will take us to many water-ways: beginning with the crossing of the River Hamble in the Pink Ferry from Hamble to Warsash — the only section of the Pilgrimage not made on foot. We will pause at the meeting of Hook Lake and the Solent, and greet the River Meon as it flows from freshwater to saltwater. We will drink (through the highest quality, and safest filter) at these points where the water is in flux: changing itself as the seasons change. As is the BPT way, we will sing a song to celebrate the cleansing power of water...
Water flows, life is given,
Rises from earth, falls from heaven,
Water flowing, so we sing:
'Bless the holy spring!'
As well as being accompanied by water — there is seldom a moment on the Pilgrimage where at least one body of water is not in sight — the walk will take us through woods. We will venture into Newtown Woodland, and visit particular trees along this path and beyond, paying close attention to the possibility of new life within them: the unfurling buds along the branches.
We will look out for new life along the pathways that take us from the coast and inland towards our end-point: Titchfield Abbey. This final leg of the journey, we will be flanked by the River Meon, and by farmland, where we will perhaps find signs more that the spring is beginning, new life in the fields.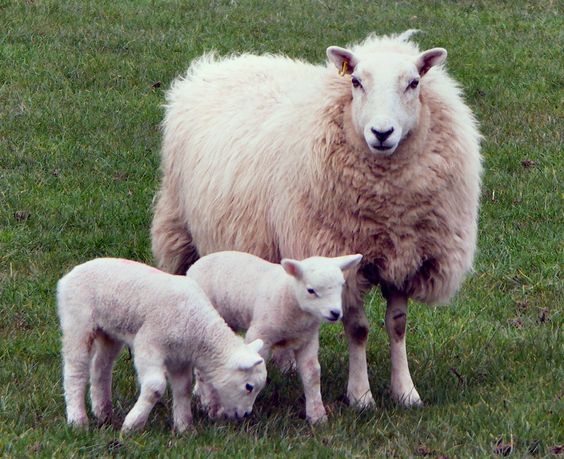 Although the 'official' beginning of Spring isn't due until March, many traditions celebrate the turn of the seasons in February:
Imbolc
Origins: The roots of 'Imbolc' are intriguingly tangled. Many trace it to the Old Irish i mbolc, meaning "in the belly", referring to the pregnancy of ewes, or the Old Irish imb-fholc, "to wash/cleanse oneself", referring to a ritual cleansing. Some take the world back yet further, to a Proto-European root meaning both "milk" and "cleansing", or the Proto-Celtic embibolgon, "budding". Imbolc is said to have been a significant time as the Neolithic period. Today, many pagan groups celebrate this day as the 'coming of spring', on 1st February.
Ritual: Falling on 1st February, Imbolc is a time when offerings are made. Sacred well water was scattered over the fields and livestock, clooties and coins were offered to wells, milk poured on the soil.
Candlemas
Origins: Also known as the Feast of the Presentation of Our Lord Jesus and the Feast of the Purification of the Blessed Virgin Mary, this is a Christian Holy Day commemorating the presentation of Jesus at the temple. It falls on February 2, which is traditionally the 40th day of the Christmas-Epiphany season.
Ritual: On Candlemas, many Christians bring their candles to their local church , where they are blessed and then used for the rest of the year.
Lupercalia
Origins: A pre-Roman annual festival, observed in the city of Rome on February 15, to avert evil spirits and purify the city, releasing health and fertility. It followed on from an earlier festival, Februa — a spring cleansing ritual held on the same date, which gives the month of February its name.
Ritual: Romans traveled to the Lupercal cave, the Paletine Hill, and the Forum, all of which were central locations in Rome's foundation myth.
Vasant Panchami
Origins: Vasant means "spring" and Panchami means "the fifth day." Vasant Panchami falls on the fifth day of spring, which typically falls in late January or early February.
Ritual: People celebrate the day by wearing yellow, eating sweet dishes and displaying yellow flowers in their homes.
Whether you ascribe to any, all, or none of these celebrations – or have never heard of any of them – join us on 3rd February to call in the Spring with Pilgrimage!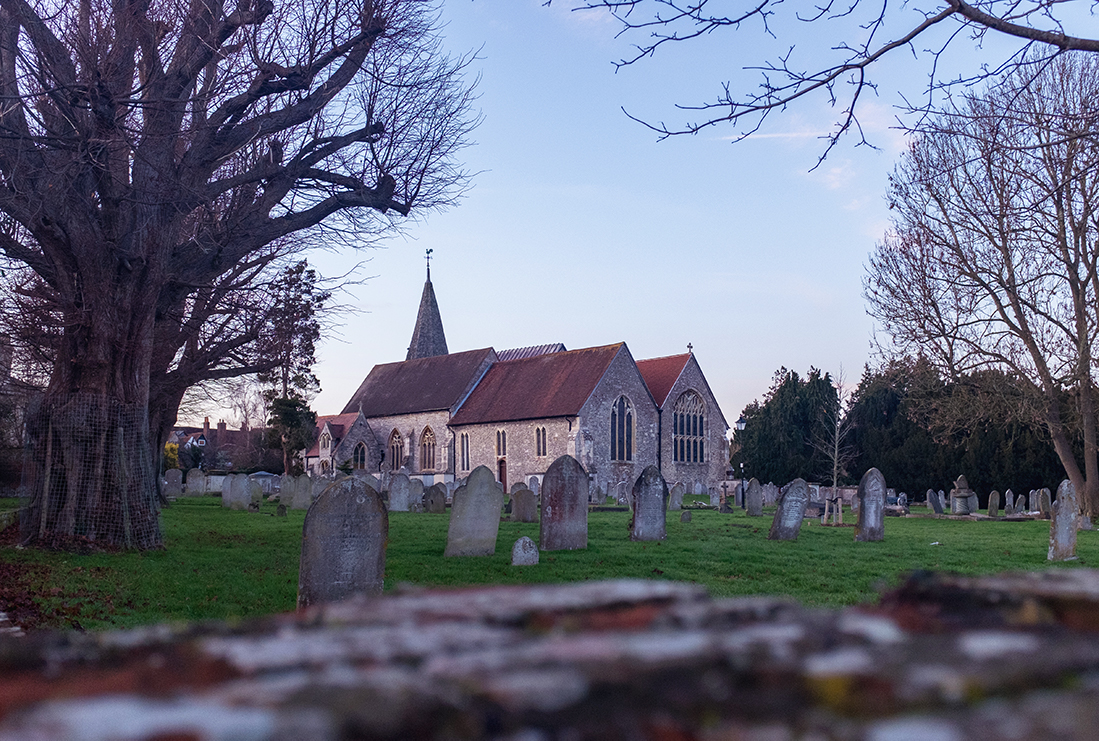 St Peter's, Titchfield
Logistics and Travel
We gather at St Andrew the Apostle Church, Hamble-le-Rice on Saturday morning at 10.15am. Travel: Train to Hamble, then 3-minute Taxi or 20-minute Walk to the Church. For Londoners, there is a train from Waterloo to Hamble at 08:05 (arriving 10:04). Train is the best way to travel to and from a pilgrimage, which starts and ends in different places, but driving is also an option if you return to the start point via train or taxi.
The pilgrimage will officially end at Titchfield Abbey at 5.30pm, but we recommend that you mull the day fireside with your fellow pilgrims in the local, The Fisherman's Rest Pub afterward. Trains run every hour, 10 past the hour, back from Swanwick to London until last train at 22:11.
Your pilgrim guides
Guidance from Will and Guy – co-founders of the British Pilgrimage Trust. They offer traditions to help make your pilgrimage sing – including British pilgrim rituals old and new. Expect plants and trees and foraged teas, and the possibility of gentle stick fighting. They'll lead you along a beautifully considered route with capable navigation. You will receive support when you need it, and space when you don't.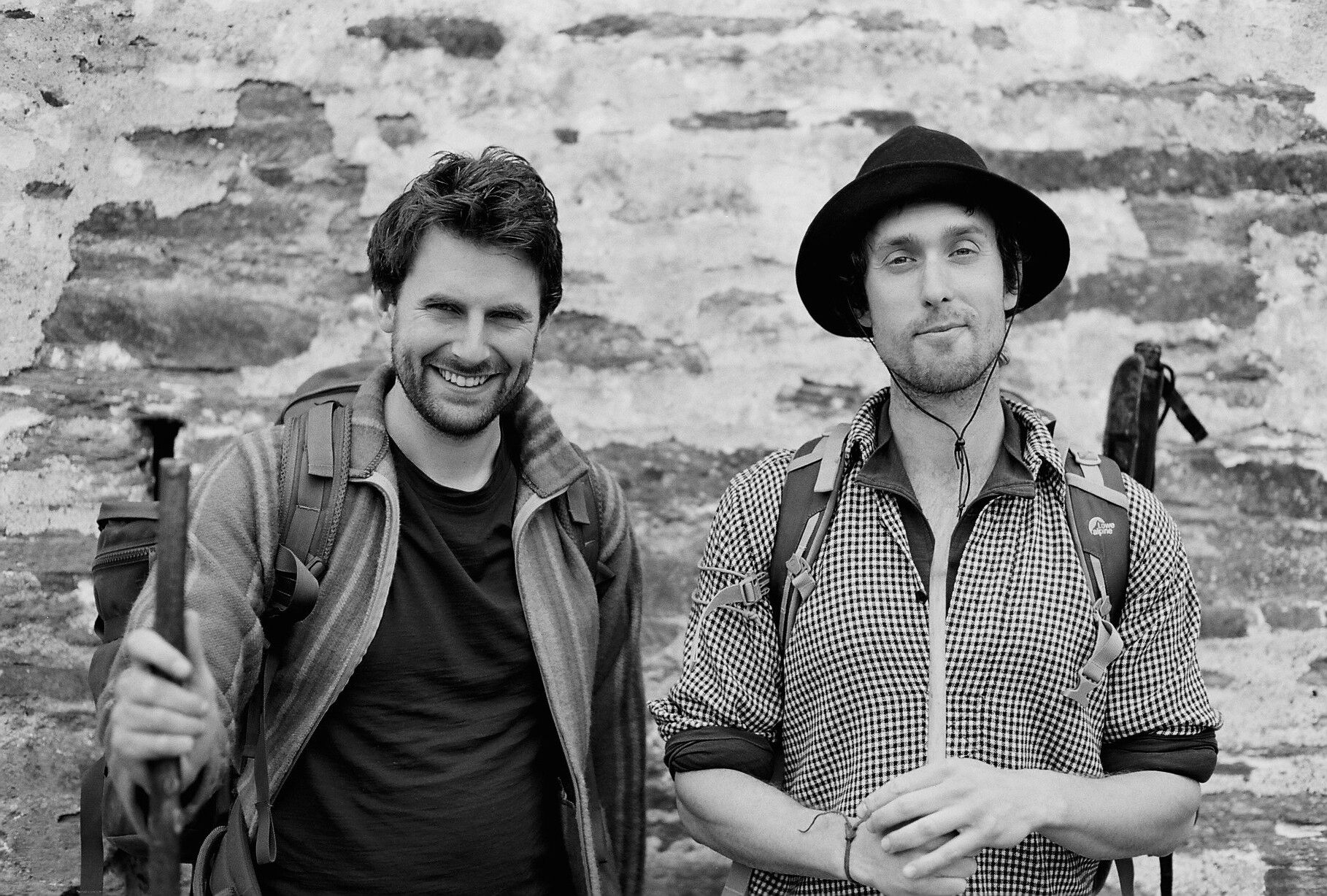 What to bring
A packed lunch; snacks; trusty walking boots for a potentially muddy path; waterproofs; a waterbottle; the right clothes; and a small backpack.
Fundraising
All ticket money funds the work of the British Pilgrimage Trust, a charitable trust which seeks to open up Britain's pilgrimage tradition in newly inclusive and exciting ways.
Our goal is to re-open British pilgrimage to everyone. This means promoting the 'Open to All' concept, and also renewing lost pilgrimage routes so that they actually work!
To raise the funds to achieve these goals, we run guided pilgrimages. We're not a business and we currently receive no funding from taxpayers' money. We are a small operation with a big dream.
So come along, and help us make it all happen.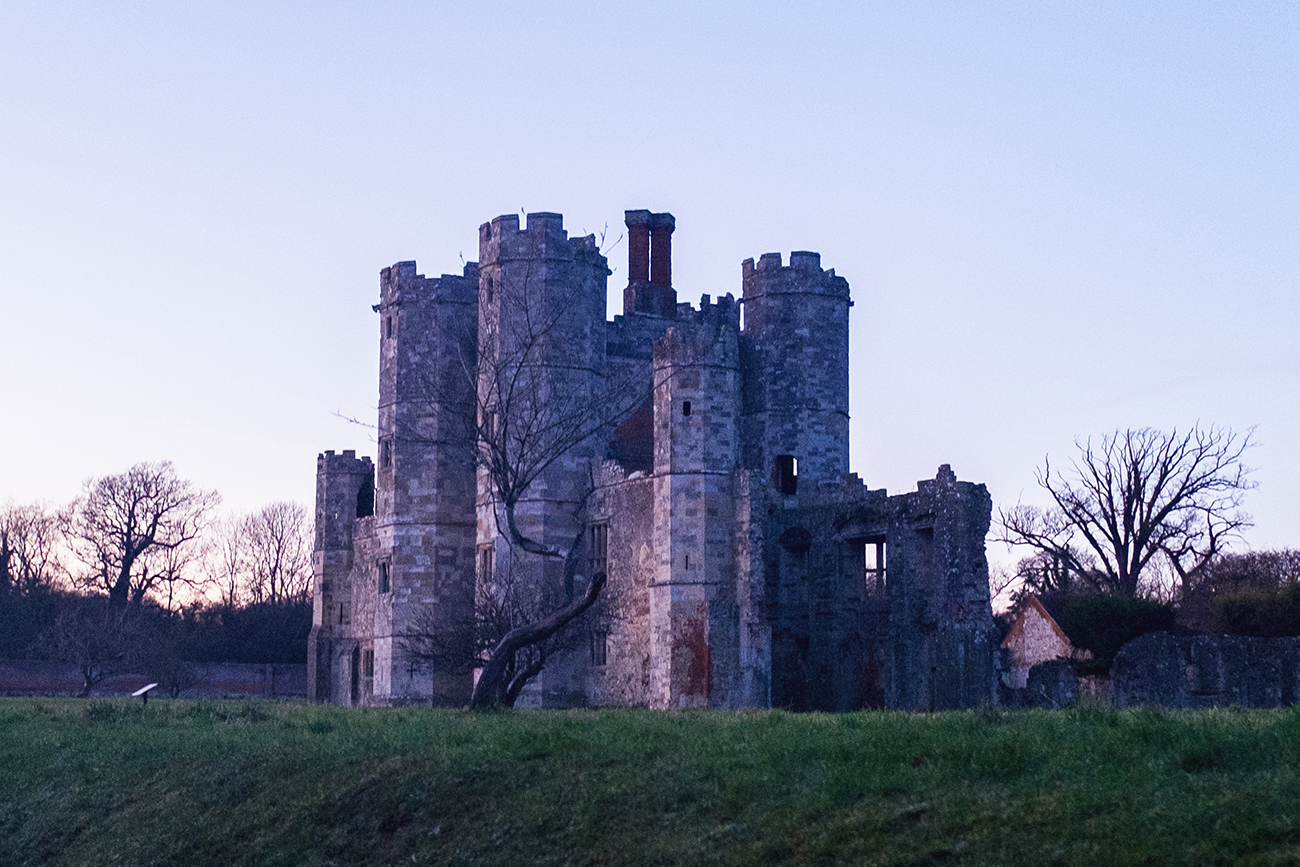 Titchfield Abbey Gatehouse
FAQ's
Who can come?
Anyone over 18 (or over 16 with an accompanying responsible adult).
Is this religious?
All and no-faiths are equally welcome. We operate a 'Bring Your Own Beliefs' policy. We require that all participating pilgrims tolerate one another's faiths/non-faiths.
Are there fitness limitations?
Pilgrimage is moderately intense. If you struggle to walk all day, it may be an unsuitable activity for you right now. There are always escape points en route where you can summon a taxi. But we walk slowly, and believe this is a very manageable distance for the majority of people. Due to stiles and off-road walking, unfortunately this pilgrimage is not suited for mobility-impaired people or those requiring wheelchair access. Sorry. We're working on good alternatives...
Do you have a concessionary rate?
If you are unable to pay our full rate, please get in touch with us and we'll see what we can do. We hope to make British pilgrimage accessible to everyone. Talk to us.
Can I bring my dog?
Sadly not – we can't accommodate dogs on our guided pilgrimages. However, if you have a registered assistance dog, they are of course welcome.
If you're interested, book a ticket and come along.
If you're unsure, book two tickets and bring a friend.
We look forward to seeing you on the path.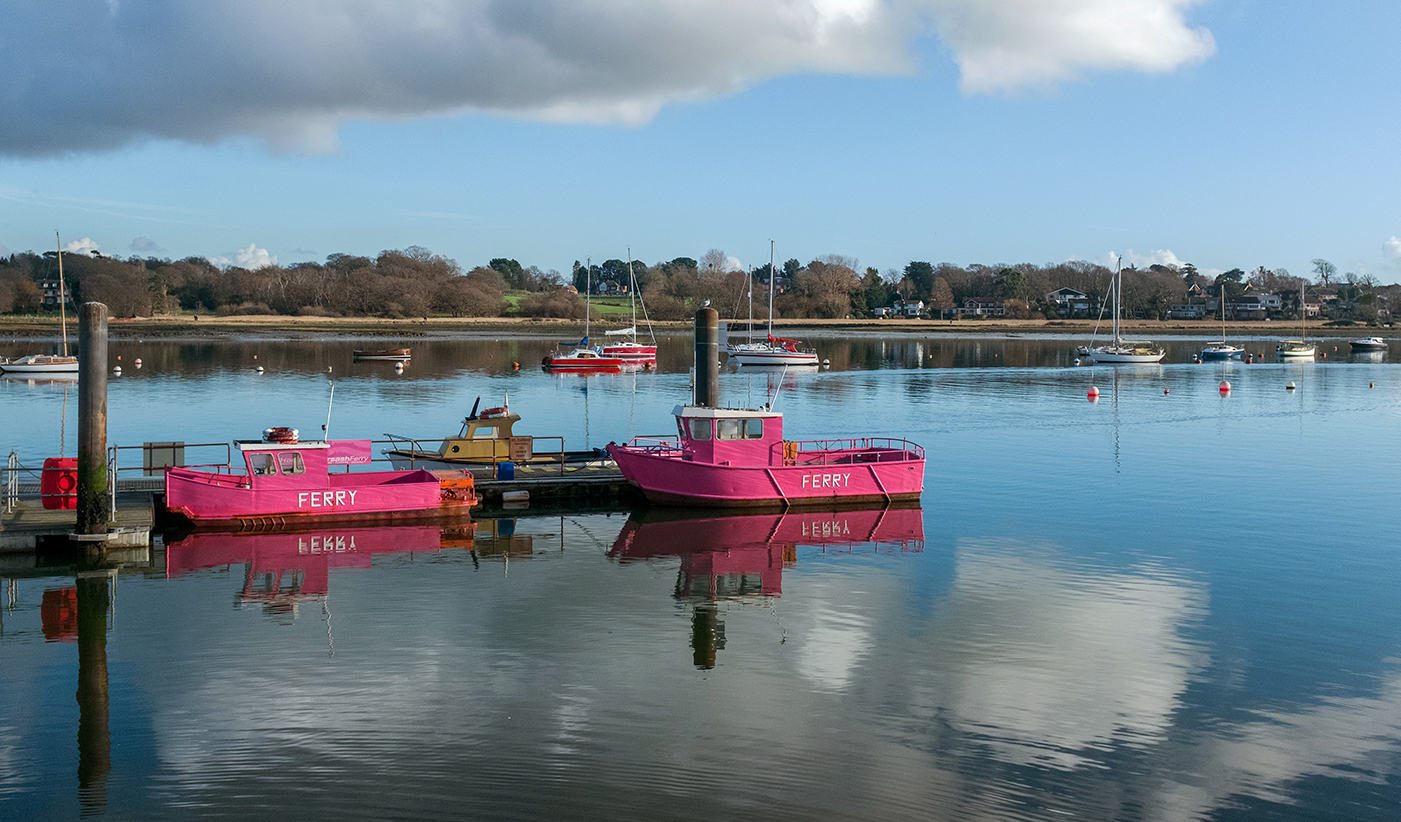 Hamble-Warshash Pink Ferry