Description
The Last Day of the Old Way
Distance: 7.5 miles
At the eastern end of the Old Way, lies Canterbury - an ancient Roman city, whose streets have worn smooth with the footsteps of saints and pilgrims for ages. Follow us as we walk the same paths they once trod, via:
The Well Chapel, Bekesbourne: A source of pure spring water, located next to a ruined medieval chapel.
Fordwich: On the outskirts of Canterbury lies the town of Fordwich, the home of a radiant church dedicated to St Mary.
Canterbury: The home of Christianity in England; the Churches, Abbey, and Cathedral here have welcomed pilgrims for over a thousand years, sheltering both springs and saints - this ancient city is the culmination of the Old Way pilgrimage route.
Bring your own Beliefs.
A journey guaranteed to make you re-encounter Britain in new (and very old) ways.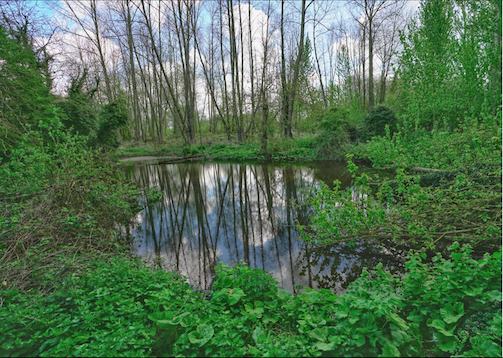 Well of the hamlet Well
The Pilgrimage will include:
- New ways of meeting old Churches (bring your own beliefs...)
- Foraging wild plants for pilgrim teas, medicines and snacks
- Group pilgrim songs sung on the path
- Occasional barefoot walking
- Opportunities for silence
- Rediscovering your place in the British pilgrimage tradition
- Natural beauty and the wild places between the roads
- Holy and Historic sites of all kinds
- Keep-your-own Hazelwood staffs and gifts of silver for holy places
Travel
We will gather at Patrixbourne Church on Sunday morning at 10.00. For Londoners, there is a train from London St Pancras to Canterbury at 07:36 (arriving at 09.33). Then there is a short, 15 minute taxi ride to Patrixbourne. Although there is a train station in Bekesbourne, it is far quicker to take a taxi from Canterbury station. For those with cars, there will be parking available at Bekesbourne Station or Bridge Recreational Ground, both within half a mile of Patrixbourne Church.
Following this, we will travel on foot 7.5 miles to Canterbury, ending the day at the Cathedral for the optional service of Compline at 18.30. There are regular trains from Canterbury West back to London St Pancras, the last leaving at 22:25.

Your pilgrim guides
Guidance from Will and Guy - songful co-founders of the British Pilgrimage Trust. They offer traditions to help your pilgrimage come to life - including songs and stories, suggested pilgrim rituals, wild water drinking and foraged teas. They'll lead you along a carefully considered route with capable navigation. You will receive support when you need it, and space when you don't.
What to bring
A packed lunch; Trusty walking footwear; Waterproofs (if applicable); Waterbottle; Comfortable clothes and backpack.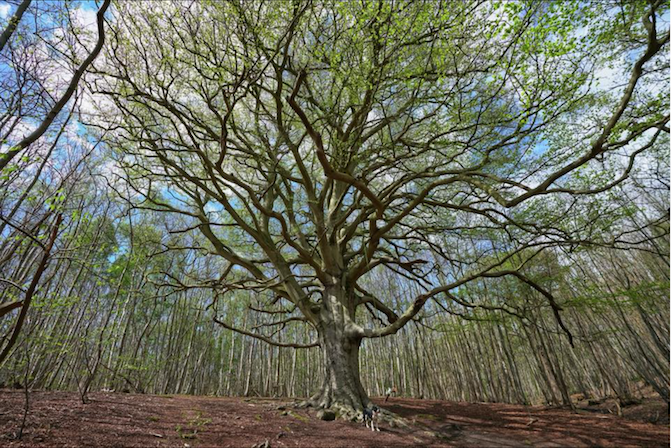 Grand Old Beech of Fordwich
Fundraising

All ticket fees fund the work of the British Pilgrimage Trust, a charitable trust which seeks to open up Britain's pilgrimage tradition in newly inclusive and exciting ways.
Our goal is to build routes that are open to everyone. But to raise the funds to achieve this, we run these fundraising weekend group events. We're not a business, we make no profit, we do not pay ourselves to run these weekend events, and we receive no central government funding. With the money we pay people to do things for the charity, like a web designer, a digital map-maker, and meetings with venues for low-cost pilgrim accommodation. Overall, organising these fundraisers serves multiple purposes, combining route research, fundraising, PR, and establishment of low-cost accommodation, all through a single weekend event.
FAQ's
Who can come?
Anyone over 18 (or under 18 with parental guidance, bearing in mind the walking distance).
Is this religious?
All and no-faiths are equally welcome. We operate a "Bring Your Own Beliefs" policy. We ask that all participating pilgrims tolerate one another, whatever their beliefs.
Are there fitness limitations?
Pilgrimage is moderately intense. If you struggle to walk all day, this type of pilgrimage may be an unsuitable activity for you right now. There are always plenty of escape points en route where you can jump on a bus. But we will walk slowly, and start early, so we believe this is a very manageable distance for the majority of people.
Due to the stiles and off-road access along much of this route, unfortunately this pilgrimage is not suited for mobility-impaired people or those requiring wheelchair access. Sorry, we're working on good alternatives...
Do you have a concessionary rate?
If you are unable to pay our full rate, please get in touch with us and we'll see what we can do. We hope to make British pilgrimages accessible to everyone if we can.
Can I bring my dog?
Sadly not - we can't accommodate dogs on our guided pilgrimages. However, if you have a registered assistance dog, they are welcome.
If you're interested, book a ticket and come along. If you're unsure, book two tickets and bring a friend.
*If you are unable to pay our full rate, please email us at info@britishpilgrimage.org for a concessionary rate.
This pilgrimage is open to all. Bring your own beliefs.
We hope to see you on the path.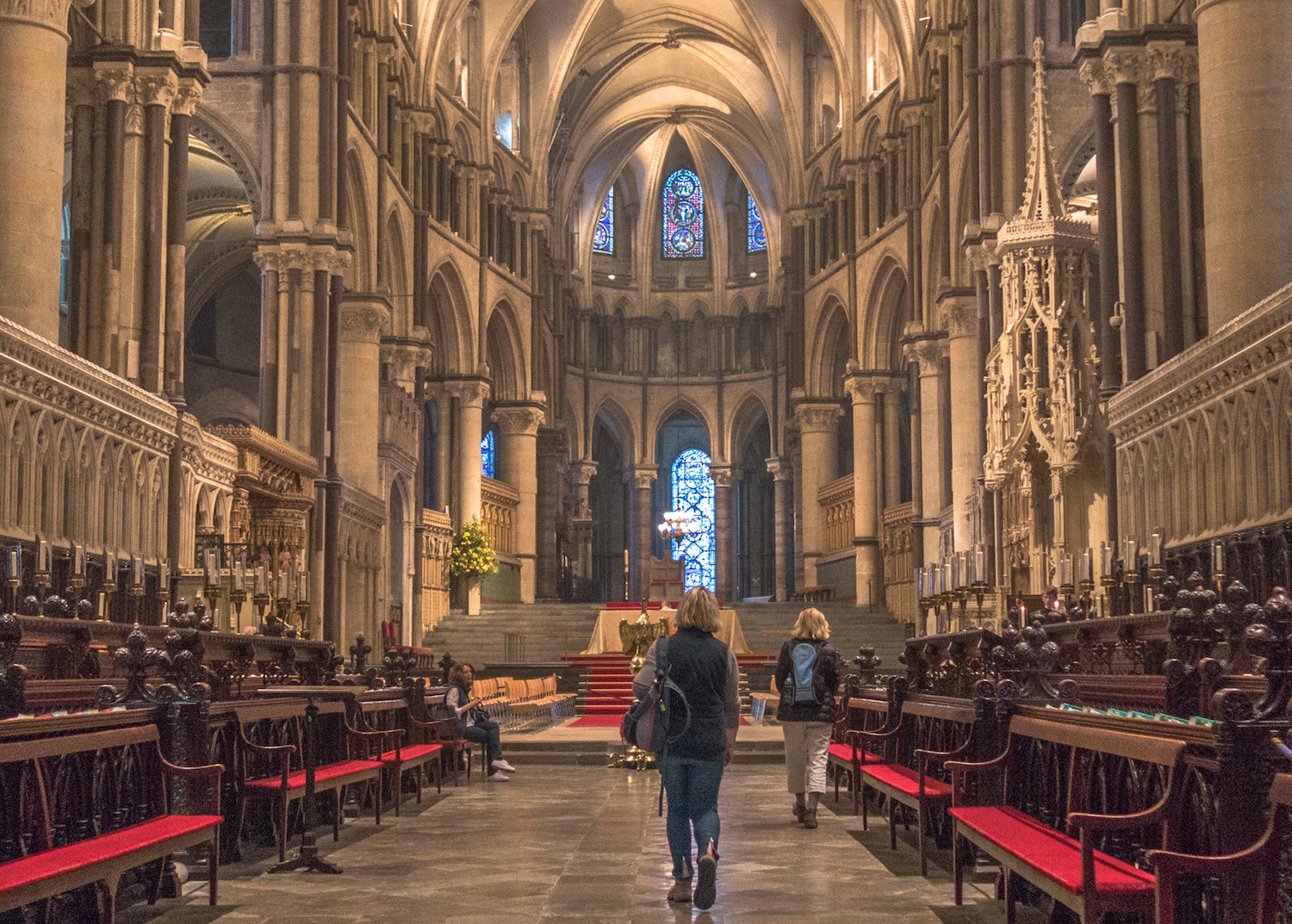 Canterbury Cathedral