Description
Winchester is one of Britain's great pilgrimage places. Pilgrims have walked to London and Canterbury from here for centuries.
Open to All (Bring your own Beliefs).
Walk with BPT pilgrim Dr Guy Hayward and landscape consultant Kim Wilkie to walk a circuit around Winchester - a fantastically dense route of pilgrim treasures and holy places. Guy will introduce pilgrimage practices and Kim will unlock the mysteries of the landscape.
The route can be discovered here. We will start at Hyde Abbey, the place clouded in mystery where King Alfred is allegedly buried. We will filter water from the Hyde stream nearby whilst singing a song. Then it is to St Lawrence's Church, built on the site of William the Conqueror's palace chapel, and then to Winchester Cathedral where we will give some of the water to the crypt, which happened to be flooded when Guy last went, with the evocative Gormley sculpture rising from the water (see header photo). Then to St Swithun-upon-Kingsgate church, where we may hold an extended silence in this holy place. Next, the Hospital of St Cross where we will all take the oldest charitable institution of the Wayfarer's Dole of bread and ale and had luncheon in the Old Refectory.
Then we can play pooh sticks standing over the River Itchen in the water meadows. Next, St Catherine's Hill, where we can walk the historic labyrinth called the 'Mizmaze' (probably 350 years old, possibly older), where we will be minded to contemplate their journey's intention for the eight minutes or so it takes to walk the labyrinth. Down the hill, along the river towards the oldest parish church in Winchester, St John the Baptist, with Saxon wall paintings, and then finally end at the Cathedral, where we will all bid farewell, hopefully more smiley than when we started.
Start 10:30am. End 5:30pm (with optional 30 min evening service starting at 5.30pm in Winchester Cathedral).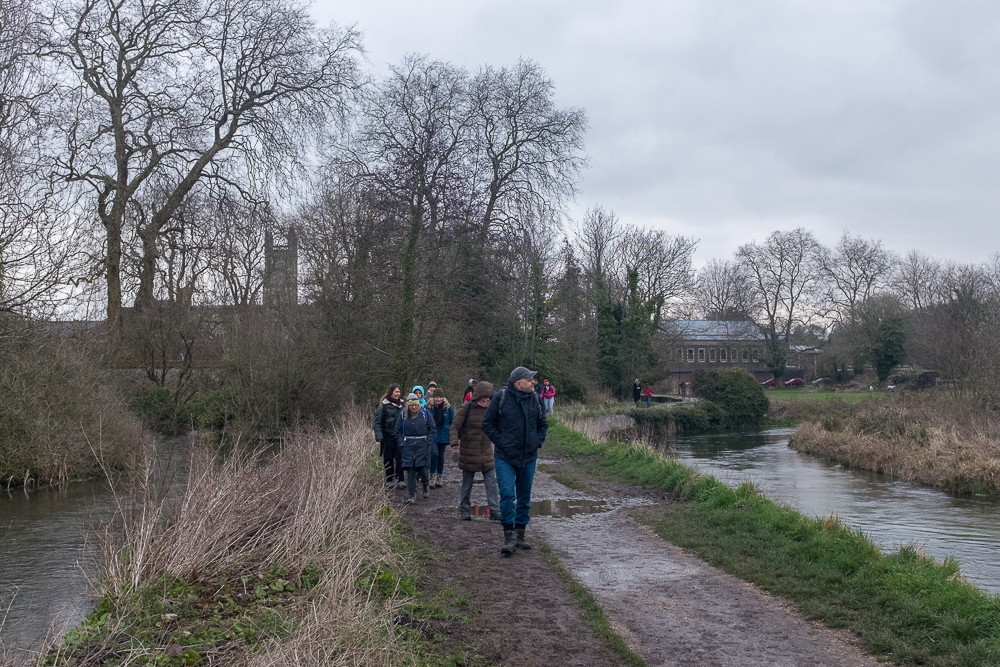 Winchester Itchen Water Meadows
This Pilgrimage will include:
- New ways of meeting old Churches (bring your own beliefs!)
- Group pilgrim songs on the path
- Opportunities for silence
- Rediscovering your place in the British pilgrimage tradition
- Natural beauty and the wild places between the roads
- Holy and Historic sites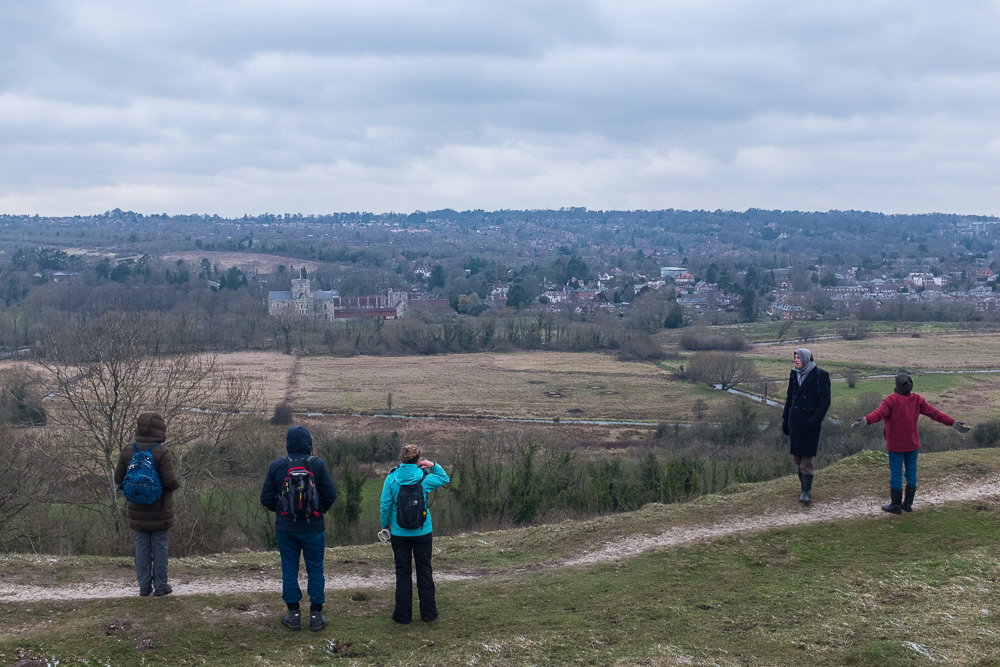 Hospital of St Cross seen from St Catherine's Hill
Fundraising
All ticket fees fund the work of the British Pilgrimage Trust, a registered charity which seeks to open up Britain's pilgrimage tradition in newly inclusive and exciting ways.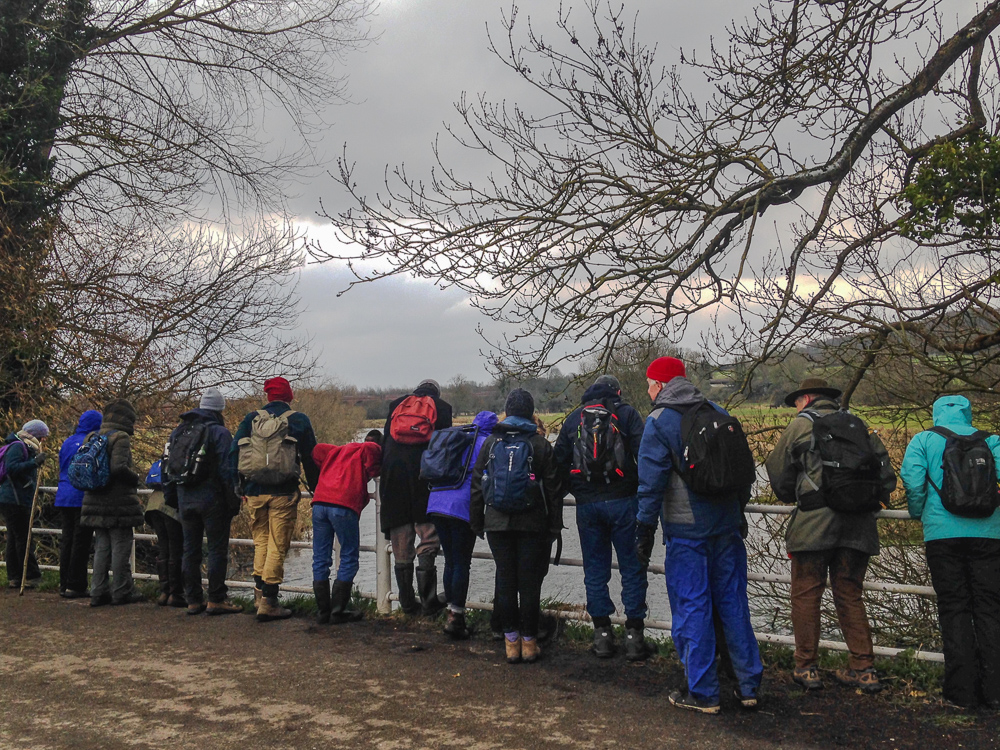 Playing Pooh sticks over the Itchen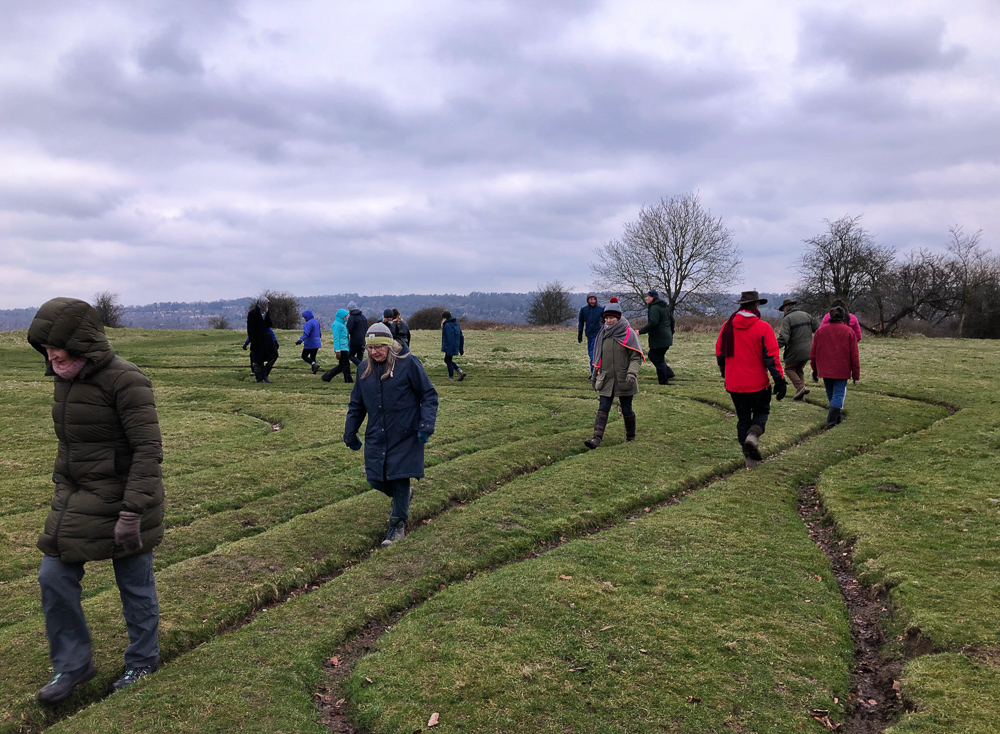 Walking the MizMaze on St Catherine's Hill
FAQ's
Who can come?
Anyone over 18 (or under 18 with parental guidance, bearing in mind the walking distance).
Is this religious?
All and no-faiths are equally welcome. We operate a "Bring Your Own Beliefs" policy. We ask that all participating pilgrims tolerate one another, whatever their beliefs.
Are there fitness limitations?
Pilgrimage is moderately intense. If you struggle to walk all day, this type of pilgrimage may be an unsuitable activity for you right now. There are always plenty of escape points en route. But we will walk slowly, and start early, and just over three miles is a very manageable distance for the majority of people.
Unfortunately this pilgrimage is not suited for mobility-impaired people or those requiring wheelchair access.
Can I bring my dog?
Sadly not - we can't accommodate dogs on our guided pilgrimages. However, if you have a registered assistance dog, they are welcome.
If you would like to make a donation in addition to a ticket, click here.
We hope to see you on the path.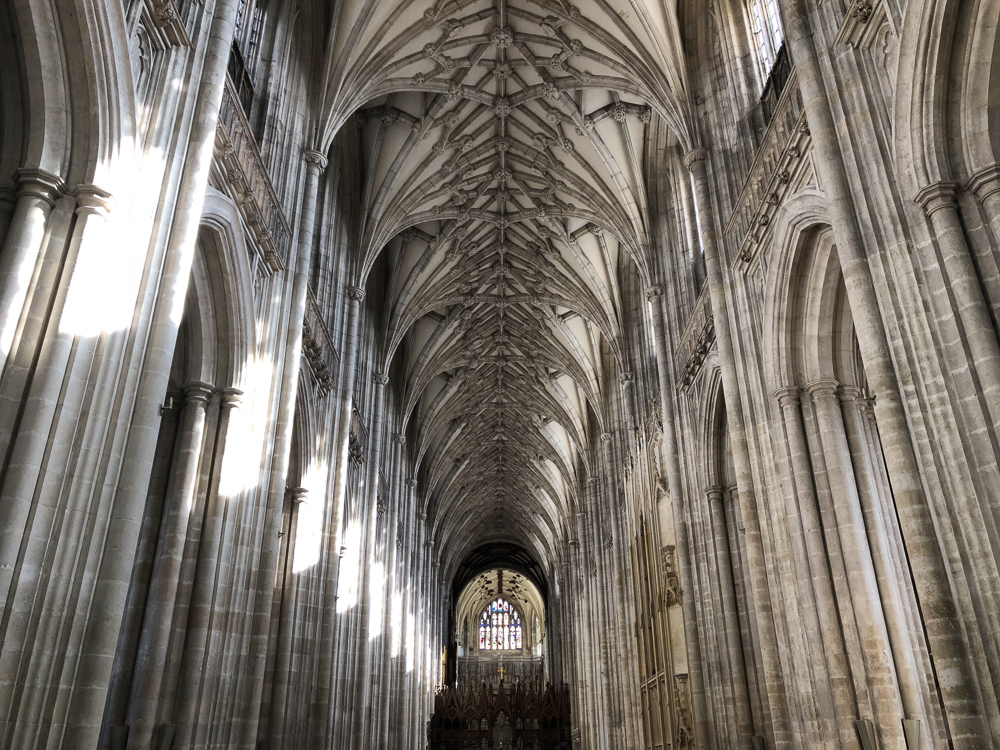 Winchester Cathedral Nave