Join me to take 20 minutes to pause and breathe. It sounds simple, and it is.
About this Event
These sessions are back... during lockdown I offered this short breath awareness session twice a week. Over 200 people came along, from around the world and wonderful connections were made.
So it's back.. and lets see how we go.. I'm delighted to share the practice of breath awareness with you again.
Making time in your day to shift from the busyness and uncertainty of the world around us, to creating a little moment of calm for yourself. Using the breath as a tool, we can invite feelings of being grounded, calm and letting the body tell the brain we can relax.
I've found breath practice and meditation, extremely useful over the last three years to help me overcome anxiety and feeling unsettled in challenging situations. By sharing this with you, I hope you find something useful in it for yourself, and your day might just be a little bit different from trying it.
When you register for the event you will receive an email via Eventbrite with a Zoom video conferencing link, which you can use to access this session. Please keep the link private and if you have colleagues, friends or family who wish to join the session, encourage them to sign up via Eventbrite.
I look forward to seeing you online.
With kindness,
Fiona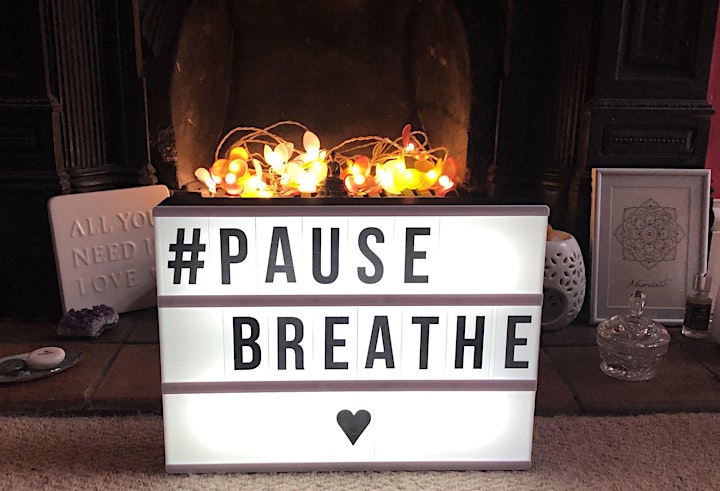 About me:
Fiona is a learning consultant and facilitator. She is also a 200-hour trained Yoga teacher, passionate about helping others to learn.. whether that is at work or on the yoga mat.
Connect on Instagram, Facebook and Twitter
Important information to note
This practice is gentle and is intended to be suitable for all. In yoga and breath work it is important you listen to your body and respect its limits on the day you practice. You are responsible for your body and how it feels. Variations to poses may be offered during sessions. Always choose the posture and approach that is best for you at that time.
Waiver
By signing up to attend this session I understand that yoga and breath work is not a substitute for medical attention, examination, diagnosis or treatment. I should consult a medical professional if I have any chronic pain or am concerned. I recognise that it is my own responsibility to notify the teacher of any injury or illness ahead of the session. I will not choose to engage with this session if it causes pain or risks aggravating my condition, and I accept neither the teacher nor hosting facility are liable for any injuries resulting from attendance.