Description
A Beginner's Guide to Budgeting
Careful preparation and management of budgets is vital for small charities, helping you make the most of your resources in a challenging fundraising environment. However, it can be an intimidating subject, especially if you're new to managing finances and accounts.
This course is designed to give anyone working in a small charity the tools and confidence needed to prepare and manage organisational and project budgets, no matter your previous experience. We will help demystify the terminology used, explore the basic financial tools to help you to monitor resources, and give you the confidence to make better decisions and communicate with financial professionals including your treasurer, finance officer or accountant.
We will use an experiential learning approach combining training and coaching with relevant practical exercises and plenty of opportunities for discussion.
Content:
The course will cover the most popular approaches to budgeting, the basic elements of a budget, ways of assembling a budget and how to avoid the common pitfalls. We will look at the major tool used to manage a budget (management accounts) and how you can embed this approach within your organisation.

We will look at:
the definition and purpose of a budget

key terms and jargon busting

budgeting techniques - incremental budgeting, zero based budgeting etc

different types of cost - revenue, capital, fixed, variable, direct etc

common pitfalls in the budgeting process and how to avoid them

the importance of being clear about assumptions

managing the budget

the difference between budgeting and forecasting

what to look for when you get your monthly management accounts
Level: This course is for anyone without a finance background who wants to learn about budgets in plain English.
Present and future non-financial managers who need to set and manage budgets but don't have the experience or specific training in this area of finance may find it particularly helpful.
Notes:
1. This course is not a training programme on either Microsoft Excel or a specific financial management system.
2. Please bring copies of any budgets and/or management accounts to the session.

---
Trainer Bio: Howard Exton-Smith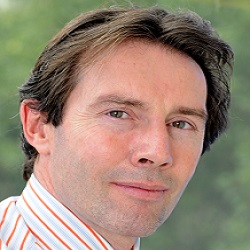 Howard has over 20 years' experience as a consultant, trainer and coach specialising in personal and organisational development, strategy and governance, and the management of change. He works at the intersection of the private, public and third sectors to build capacity by strengthening individuals and organisations.
Howard has extensive experience of delivering successful learning, development and capacity-building programmes with a range of audiences and was a Trustee and Chair of Changemakers Foundation.

Arrival:
This workshop will be held in the 3space event space. We ask that all attendees arrive 15 minutes before the workshop starts to allow for registration and ensure a timely start and the smooth running of the workshop.
Booking:
You must be a member of Small Charities Coalition in order to attend this workshop. If you aren't already you can register for free here.
Accessibility:
We want to make sure all of our workshops meet your needs, so if you have any questions about accessibility please email: events@smallcharities.org.uk.
Waitlist:
If the places have all been filled please do add your details to the waitlist and we will let you know as soon as a place becomes available.
Cancellations and Refunds:
If you cancel your place at least 3 full working days before the event takes place then you are entitled to a full refund by request. Refunds for cancellations after this point are given at the discretion of Small Charities Coalition.
If you cannot make a workshop please advise us as soon as possible. Workshops normally have a waitlist and if you notify us early enough then there's a good chance another charity can attend in your place.