Description
A beginner's guide to data, databases and data protection
Your charity is nothing without people. When people decide to give you their data they trust you to do the right thing with it – to record it correctly, store it securely, use it to contact them appropriately, and apply the necessary data protection rules and regulations to it.
This workshop will help you understand best practice in data management, data protection regulation and whether your organisation needs to invest in a database.
This session will cover:
What personal data is – including data, photos, video, CCTV.

What data protection principles are (and why things aren't black and white)

What your data obligations are in terms of current data protection rules, including GDPR

Why your organisation needs a supporter database/CRM.

How to start working out what system could be right for your organisation.

Q&A session and further useful resources.
Previous attendees have said:
"An informative, easy to understand romp through the world of data protection, data policy and CRM!" - Feb 2019
"All you need to know about data protection and databases for a small charity" - Feb 2019
---
Trainer Bio: Dawn Varley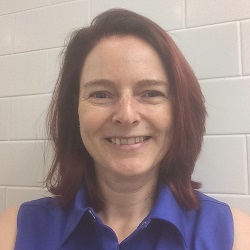 Dawn has been working in the charity sector for 20 years, and has become a recognised sector name in terms of data, systems and fundraising strategy. She has spent time as Database Manager, Director of Fundraising and Marketing, Consultant, Trustee, volunteer and of course donor. This has given her the experience of business processes and strategy from all positions.
She has an out and proud love of data, and wants organisations of every size to be able to use data and systems to deliver impact and income to deliver their mission. She also founded FPM Dingo in 2016, it is a Fundraising, project management, interim and consultancy services to the charity sector in the UK
About The Fore:
The Fore is an open-access funder in the UK offering development funding and strategic support to early-stage charities and social enterprises. They make grants of up to £30,000 over one to three years and provide access to business expertise to help our grantees achieve their goals.
The aim of this collaborative funding initiative is to make transformational grants to the organisations we support – grants that enable charities to take a step forward in their development and do something they were not able to do before.
Arrival:
This session will be taking place at the Lower Gallery at Two Temple Place. We ask that all attendees arrive 15 minutes before the workshop starts to allow for registration and ensure a timely start and the smooth running of the workshop.

Catering:
Tea and coffee will be provided throughout the day, however lunch will not be provided, so please bring a snack if you are likely to get peckish.
Accessibility:
We want to make sure all of our workshops meet your needs, so if you have any questions about accessibility please email events@smallcharities.org.uk.
Booking:
You must be a member of Small Charities Coalition in order to attend this workshop. If you aren't already you can register for free here.
Waitlist:
If the places have all been filled please do add your details to the waitlist and we will let you know as soon as a place becomes available.
Cancellations and Refunds:
If you cancel your place 3 full working days before the event takes place then you are entitled to a full refund by request. Refunds for cancellations after this point are given at the discretion of Small Charities Coalition.
If you cannot make a workshop please advise us as soon as possible. Workshops normally have a waitlist and if you notify us early enough then there's a good chance another charity can attend in your place.