Description
Trust Fundraising - A Beginner's Guide
Charitable Trusts and Foundations can be an important source of income to charities. Equally, it is an area where people can feel somewhat daunted/unsure about whether they are doing the right thing.
This one day introductory course will look at the basics of Trust Fundraising, walking attendees through the first steps of planning, researching and applying to the right trusts for your organisation.

Content:
An overview of Trusts/Foundations.

What it's like being at a Trust.

Key considerations when researching Trusts, with a "walk through" example

Key considerations when making an application

Example applications of different lengths to review

The very basic points in a Trust fundraising strategy

Reporting back to Trusts
Level: The course will be pitched at those with little to no experience of Trust fundraising, or those with under a year's experience who have concerns about whether they are getting "the basics" right.
A course for more experienced fundraisers - Improving Your Trust Fundraising - will be taking place on the 13th June. More information and tickets available here.
Previous attendees have described the course as:

"In depth, thorough, fun, friendly, inclusive, encouraging, well prepared, experienced trainers, interesting, thought provoking"

"Informative and inspiring"
---
Trainer Bio: Jonathan Ashton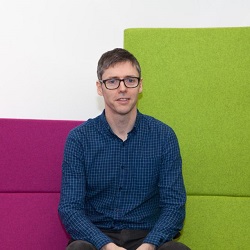 Jonathan Ashton has worked in grants fundraising and tendering for over 25 years. This has included working with 12 charities, each with an annual income of below £1 million, to raise many millions of pounds.
He has assessed for five different grant-making Trusts, mentored over a dozen grants fundraisers and has run several group training courses for charities.
Arrival:
We ask that all attendees arrive 15 minutes before the workshop starts to allow for registration and ensure a timely start and the smooth running of the workshop. Please bring a form of photo ID, and ask for Marta Torner at Reception.

Catering:
Tea and coffee will be provided throughout the day, however lunch will not be provided.
Booking:
You must be a member of Small Charities Coalition in order to attend this workshop. If you aren't already you can register for free here.
Accessibility:
We want to make sure all of our workshops meet your needs, so if you have any questions about accessibility please email: events@smallcharities.org.uk.
Waitlist:
If the places have all been filled please do add your details to the waitlist and we will let you know as soon as a place becomes available.

Cancellations and Refunds:
If you cancel your place at least 3 full working days before the event takes place then you are entitled to a full refund by request. Refunds for cancellations after this point are given at the discretion of Small Charities Coalition.

If you cannot make a workshop please advise us as soon as possible. Workshops normally have a waitlist and if you notify us early enough then there's a good chance another charity can attend in your place.