A big, fat, knitted surprise

Monday, 19 March 2012 at 13:00

-

Tuesday, 29 May 2012 at 16:00 (GMT)
Event Details
Mind the Gap want you to be part of a big secret… so, make sure no-one's looking over your shoulder!
We are working in close collaboration with a number of different groups and will bring a big surprise to one of Yorkshire's towns and one of Yorkshire's cities this summer.

This unique surprise will entertain, amuse, bemuse and hopefully inspire people to get involved!

We need your help to make this a big, fat, knitted surprise!
Your mission is…
Book a ticket

Choose the colour so we can send you the wool

Use any pattern you like (e.g. stocking stitch, garter stitch, rib, aran) - we suggest garter stitch to make sure there is enough wool

Tell your friends so they can join in too

Knit a

500mm square

(blocked size) with the wool provided by us, please only use this color

Send your knitted square to us by 20th April 2012


That's it!
Don't worry about adding the border we will sort that out once we received your knitted square by 20th April 2012
We will let you know when and where your piece of knitting will be on display with a good week notice. All we can say for now is that you will not be able to miss the big, fat, knitted surprise

If you'd like to find out more about this project and to get involved in our ways please check out Immovable. - Yes, your idea can influence the way the story unravels. Have your say!

Looking forward to seeing your knitted square.

Best wishes

Mind the Gap

The wool has been kindly donated by James C Brett Yarn www.jamescbrett.co.uk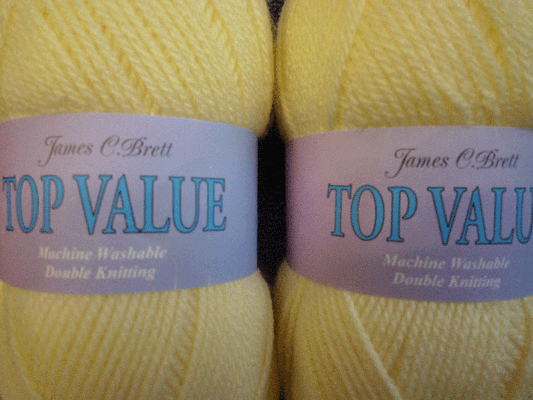 Organiser
Mind the Gap
Mind the Gap is England's largest learning disability theatre company that creates work for UK and International audiences.
A big, fat, knitted surprise