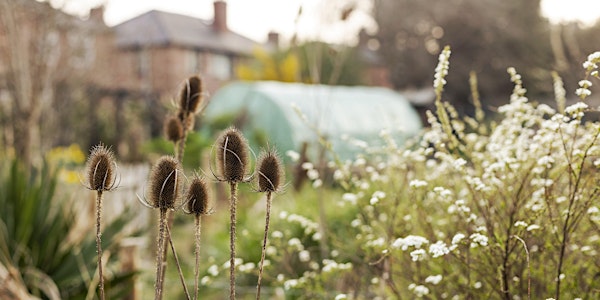 A Botanical Library - In Sound
Location
Fallowfield Secret Garden Community Project
86-88 Wilbraham Road
Fallowfield
M14 7DR
United Kingdom
An afternoon of recorded and composed sound from the garden.
About this event
An evening of recorded and composed sound from Fallowfield Secret Garden. The Secret Garden is a community project in South Manchester.
The evening event presents the culmination of a sound art project facilitated by The Manchester Ear (Ryan Woods), showcasing the work of community participants. Ryan will introduce the participants and their work as well as listening practices that were used to enhance awareness of the environment over the course of a 1 day workshop.
The evening is part of an ongoing project at the garden with FEAST Journal. FEAST have been working with the garden community to develop a botanical library of medicinal plants.
The sound event at the garden is supported by:
The Fallowfield Secret Garden, The Manchester Ear, FEAST Journal, The University of Manchester - NOVARS, SALC and A Modest Show
A Modest Show is the collatoral event of British Art Show 9 showcasing Manchester's artists and artist-led venues. From May until September, the programme will deliver 43 new commissions, working with 100 artists, across 27 venues.
Follow @amodestshow for more information and updates about the programme and the artists involved.
*image courtesy Rebecca Lupton photography